Pennsylvania Skill Gaming Bill Receives Testimony From Casino Lobby
Posted on: October 9, 2023, 12:27h.
Last updated on: October 9, 2023, 01:53h.
The U.S. casino lobby last week testified before a Pennsylvania Senate committee in opposition to the state's consideration of legalizing and regulating so-called "skill games."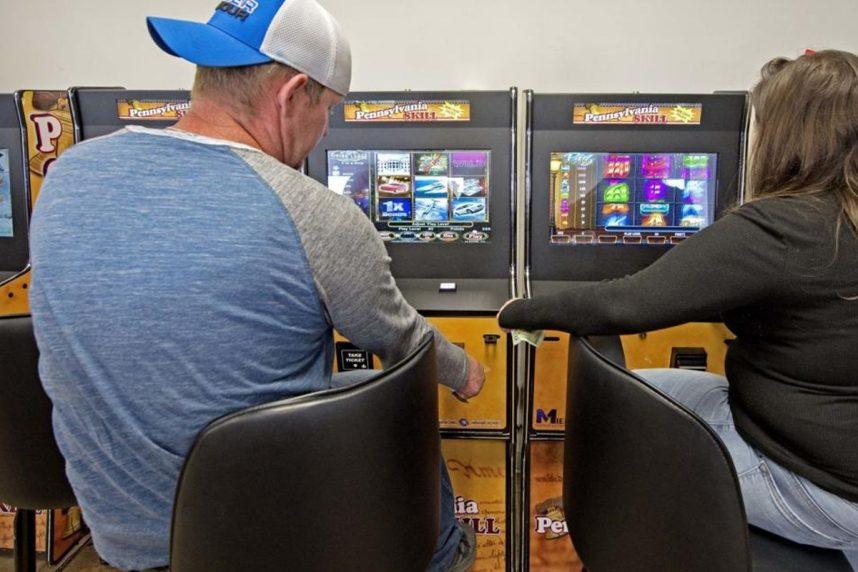 Skill games differ slightly from slot machines in that they require the player to identify a winning payline. While a slot machine automatically tells the player if the spin won and credits winnings, a skill game — commonly branded "Pennsylvania Skill" in the commonwealth — requires the patron to tap on the winning line.
Pace-O-Matic (POM), a Georgia-based gaming developer that produces the software that runs the "Pennsylvania Skill" terminals that are assembled by Pennsylvania-based Miele Manufacturing, says the machines were lifelines for small businesses during the pandemic. The terminals' revenue, which is shared between the host establishment, Pace-O-Matic, and Miele, has also been crucial in offsetting surging inflation, proponents argue.
But the casino interests say the unregulated machines are little more than cleverly designed slot machines tailored to circumvent state gaming laws.
Casino Lobby Testifies Against Skill Games
Some Pennsylvania lawmakers want to clear the legal environment, and the many ongoing lawsuits challenging the legality of skill games by creating a regulatory framework for skill games. In May, Senate Bill 706 was introduced to the Pennsylvania Senate by a bipartisan group of lawmakers.
Seven Republicans and a single Democrat coauthored SB 706. The statute seeks to regulate and tax skill games. Among the proposed conditions are limiting the number of skill games a business like a restaurant, bar, and convenience store can house, and place a 16% state tax on gross proceeds the games generate.
However, representatives from Pennsylvania's highly regulated and taxed commercial gaming industry argue SB 706 does little to protect consumers. They also contend that their commercial casinos face costly licensing fees — $50 million for Category 2 standalone casino — and are subjected to significantly costlier slot machine taxes at an effective rate of 55%.
Eric Schippers, senior vice president of Penn Entertainment, the oldest gaming operator in Pennsylvania, told the Pennsylvania Senate Community, Economic, and Recreational Development Committee that the state's gaming tax benefit — which hit a record $2.2 billion last year — is in jeopardy because of the ongoing proliferation of skill gaming. Casinos say such skill games poach play from their properties, as the games are often closer to home and more easily accessed than entering a casino.
"Regrettably, I am here today to tell you that the tax revenue, capital investment, family-sustaining jobs, local share payments, vendor spend, and the associated spinoff economic development in community support is all at grave risk of significant impairment," Schippers testified.
What is causing this risk?" Schippers pondered in his testimony. "The risk is created by the seemingly endless threat of continued cannibalistic gaming expansion in any of its various forms, including additional distributed gaming."
The Senate committee also heard testimony from Parx Casino and Live! Casino representatives who voiced concerns that skill gaming machines have few consumer safeguards. They highlighted that the games are not regulated for fair play or mandated to adhere to a minimum payout rate, as casino slots are, and only store clerks stand in the way of an underage person accessing the skill gaming machines.
Supporters Weigh In
After fielding testimony from the casino interests, the same Pennsylvania Senate committee welcomed input from the skill gaming proponents. Michael Barley, chief public affairs officer for Pace-O-Matic, said the industry agrees with the casinos in that their products should be monitored and taxed. But Barley and other POM reps contended that declines in retail casino slot play is likely more to do with the state's 2017 legalization of iGaming than it is because of skill games.
The small business and nonprofit benefits that skill games have provided VFWs and other similar organizations, POM CEO Paul Goldean argued, have been significant.
The focus we have is on supplemental and sustainable income," Goldean testified. "Legislation becomes important when we talk about sustainability. We want to be in age-restricted locations and we want to provide supplemental, sustainable income to those small businesses."
Goldean said every court ruling challenging the legality of skill games has gone in POM's favor, though it's worth noting that ongoing cases and appeals persist.
"I find it an odd request that I sit here with a legal product and I am asking you to do the following: I want you to limit the locations I can go into, I want you to limit the number of terminals in those locations, I want you to tax me, I want you to regulate me, and I want you to have significant enforcement," Goldean pleaded.
The Senate Community, Economic, and Recreational Development Committee did not vote on SB 706 last week. The measure will receive more consideration at a future meeting that hasn't yet been scheduled.
Most Read