Pennsylvania Skill Gaming Manufacturer Secures Legal Victory
Posted on: February 14, 2023, 12:43h.
Last updated on: February 14, 2023, 09:18h.
The maker of Pennsylvania Skill gaming cabinets has secured a court victory in its ongoing claim that its products don't run afoul of the state's commercial gaming laws.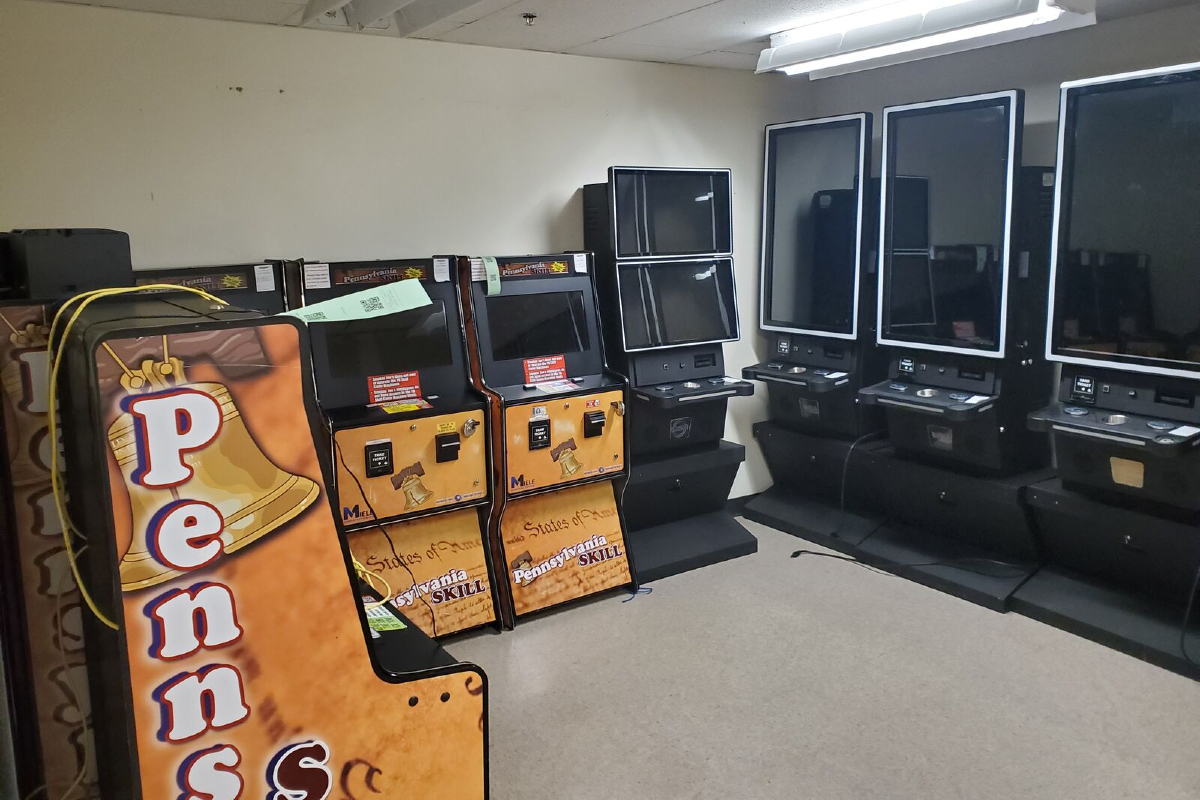 Pace-O-Matic (POM), a leading manufacturer of skill gaming machines, is a Duluth, Ga.-based gaming firm. The company's machines are operating in six states, including Georgia, Illinois, Kentucky, Pennsylvania, Texas, and Wyoming.
POM says its machines are legal and don't constitute illegal gambling because of their skill element. The Pennsylvania casino industry argues that the devices are nothing more than cleverly designed slot machines.
The key difference in a skill machine is that a player must identify a winning payline. A slot machine automatically tells a player if their gamble won.
The legality of skill gaming remains tied up in state courts. But Monroe County's 43rd Judicial District Court last week gave POM some more legal footing on which to stand.
Machines Not Illegal
In October 2021, longtime Monroe County District Attorney E. David Christine, Jr.'s office authorized raids on two businesses that housed Pennsylvania Skill terminals. Police confiscated 13 skill gaming machines and $36K in cash from the Fill and Fly gas station and Smokin' Joes Tobacco Shop — both in Stroudsburg.
The businesses filed a joint lawsuit in response seeking the return of the money and the skill gaming apparatuses. In her ruling dated February 8, Monroe County Common Pleas Judge Jennifer Harlacher Sibum sided with the petitioners.
"The court finds that the Commonwealth improperly withheld and misrepresented material evidence relative to the issuance of the search warrant in this matter, and that such conduct warrants the suppression of the seized property," Harlacher Sibum wrote.
The court finds that the devices at issue are legal games of skill, and that the commonwealth has failed to establish that the devices, as designed, are games of chance," the judge added.
POM celebrated the ruling.
"This ruling reaffirms our status as legal games of skill," said Pace-O-Matic spokesperson Mike Barley. "The prosecutor's behavior, in this case, has been egregious, and we are deeply concerned about the motivation to disregard, bend, and violate the law and our constitutional rights in a coordinated effort to harm our company and the small businesses, clubs, and veterans groups that benefit from skill game revenue."
A POM press release went on to claim that skill gaming machines in Pennsylvania, which are commonly found inside gas stations, bars, and convenience stores, have been embraced by the public and are providing critical supplemental revenue to small businesses. POM also contends that since state casinos just experienced a record year in terms of gross revenue, skill gaming devices do not negatively impact their operations.
POM Wonderful
POM says that while it's based in Georgia, its Pennsylvania Skill machines are manufactured in Williamsport, Pa., by Miele Manufacturing. The company says more than 90% of Pennsylvania Skill profits remain in the state, with the host business and Miele splitting the bulk of the income.
POM claims that its contracting of Miele to manufacture its skill games in Pennsylvania has generated almost 200 new jobs. And many of the materials used in the production of the terminals are sourced from the commonwealth.