Pennsylvania Skill Gaming Bill Introduced to Outlaw the Controversial Machines
Posted on: November 2, 2023, 08:31h.
Last updated on: November 2, 2023, 09:22h.
Pennsylvania skill gaming could soon become a thing of the past should legislation introduced this week in the Harrisburg capital muster enough support.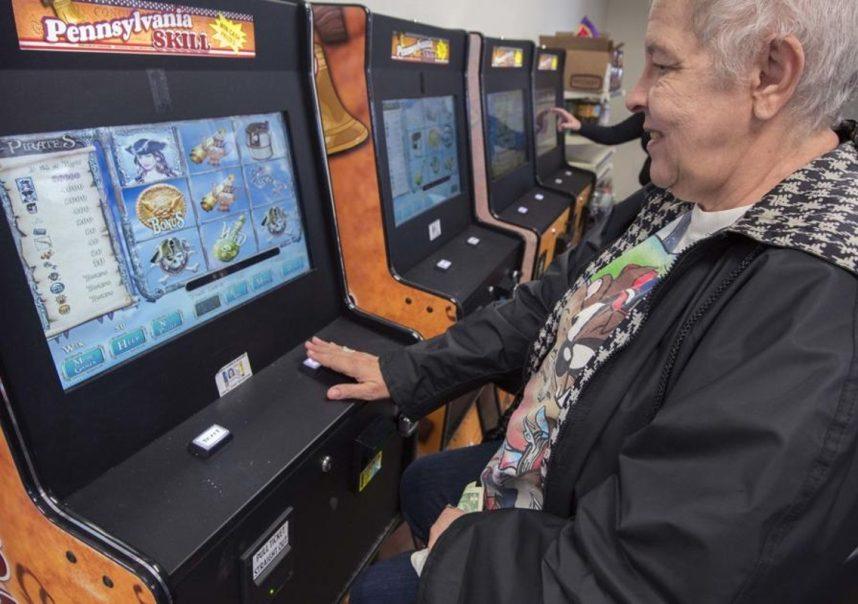 State Sen. Amanda Cappelletti (D-Delaware) and Rep. Mark Rozzi (D-Berks) have filed legislation that seeks to ban "so-called 'skill' slot machines" in the commonwealth. Like several other states, the controversial grey-market games are commonly found in restaurants and bars, grocery stores, gas stations, and retail shops.
Skill games, prominently branded "Pennsylvania Skill" in the Keystone State, task a player to identify a winning payline.
The machines look, sound, and operate similarly to traditional slot machines found inside one of the state's 17 brick-and-mortar casinos. But unlike the highly regulated casino slot machines that are monitored for fair play and guaranteed payout rates, skill games have no consumer protections.
They also aren't subject to the 52% effective tax rate placed on gross revenue won by slots. Slot tax revenue helps the state government reduce property taxes and fund the horse racing industry.
Competing Bills
Skill gaming remains a highly contentious and divisive issue in Pennsylvania. Many small businesses say the machines have been lifesavers in dealing with the pandemic and offsetting high inflation.
Pace-O-Matic, a company in Georgia that develops skill gaming software and that works with Pennsylvania-based Miele Manufacturing in producing the "Pennsylvania Skill" titles, says the machines have allowed small businesses to stay in business, hire more workers, and increase pay.
The skill gaming industry has supporters in Harrisburg, too. In May, state Sen. Gene Yaw (R-Lycoming) introduced bipartisan legislation to provide a framework for skill games. Yaw's Senate Bill 706 would regulate the terminals and require the state to collect 16% of their gross proceeds.
Cappelletti and Rozzi believe, however, the skill games are doing more harm than good.
Despite the illusion that the state has oversight, there are no consumer protection measures, prevention of play by minors, assistance for problem gamblers, money laundering controls, or other regulations protecting Pennsylvanians from these predatory machines," said Rozzi.
Rozzi and Cappelletti believe the argument that the games don't constitute gambling because of the skill element at the end of the play carries little weight. They referenced testimony from Pennsylvania Attorney General Michelle Henry's office on the skill gaming dilemma.
"If a company decided to sell lottery tickets and drew numbers with the same ball machine used by the state lottery that would certainly be an illegal lottery. The nature of the lottery wouldn't be changed if all losing players were given a chance to try to kick a 70-yard field goal to win back their bet," Henry's office reasoned earlier this year in a skill games brief.
"A lottery is still a lottery. So too here. These devices are slot machines," Henry's office concluded.
The casino industry argues the skill games are poaching play from their regulated slots and, therefore, reducing the state's tax benefits. It's worth noting that the casinos won $2.39 billion on their retail slots in 2022, their second-best year ever behind only 2012 when the machines won $2.47 billion. But there are also many more casinos today than there were in 2012.
Court Considerations
Pennsylvania's top legal advisor might believe skill games constitute illegal gambling apparatuses, but state courts aren't yet sold.
Commonwealth Court Judge Patricia McCullough in 2019 ruled that the state's Gaming Act only regulates games of chance, not games of skill. Therefore, McCullough said, state law enforcement had no legal right to seize skill games on grounds that the devices are in violation of the Gaming Act.    
The Pennsylvania Gaming Control Board has reached the opinion that the General Assembly must settle the skill gaming subject. Cappelletti and Rozzi's bill would amend the Gaming Act to include all "all forms of skill games" and require such devices to only operate inside state-licensed casinos.
Most Read