CAPTURED: Suspected Las Vegas Casino Exec Shooter Anthony Wrobel Arrested in Texas
Posted on: April 19, 2018, 10:20h.
Last updated on: April 19, 2018, 12:24h.
Accused Las Vegas shooter Anthony Wrobel — who's been charged with first-degree murder in the death of one Venetian casino executive and attempted murder with a deadly weapon and battery with a deadly weapon resulting in substantial bodily harm in the shooting of another — was captured Thursday morning without incident in Vega, Texas.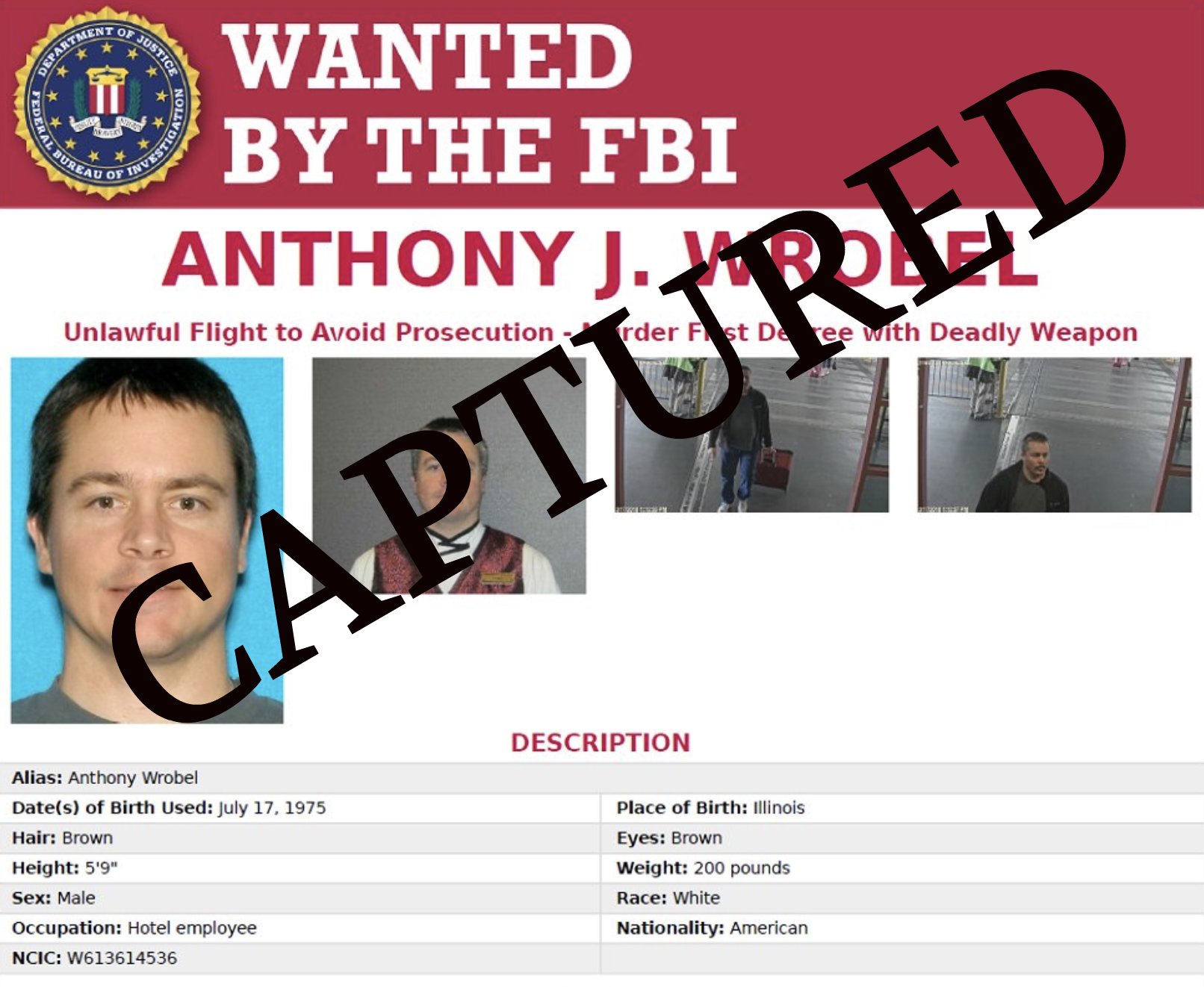 The tiny town in northwest Texas has a population of fewer than 1,000 residents. Why Wrobel chose that as his getaway destination is unclear.
Massive Manhunt Dragnet
At large for 3 1/2 days after he allegedly shot two Las Vegas Sands executives at Sunset Park during a company picnic, the FBI had issued a federal warrant for his arrest by Wednesday.
UPDATE: Oldham County Sheriff Brent Warden told East Texas TV station KTRE that Wrobel was parked at an I-40 rest stop in the wee hours of the morning when a local sheriff's deputy approached his car and asked for his registration. After running a routine check, the deputy found the car Wrobel was driving had been stolen in Utah.
The deputy took Wrobel into custody at 3:30 am Central Time, and the suspect is now in Oldham County jail, awaiting arraignment and extradition back to Nevada. 
Vega sits just off Interstate 40, roughly 800 miles east of Las Vegas. It's unclear if Wrobel flew or drove there immediately after the shooting, and the FBI has not yet commented on the details of the capture.
In a criminal complaint filed this week in the US District Court of Nevada, federal authorities also charged the 42-year-old Wrobel with unlawful flight to avoid prosecution.
On Sunday, the former Venetian casino dealer reportedly approached a bench in Sunset Park where Las Vegas Sands executives were enjoying a picnic with colleagues. He allegedly shot Sands VP of Casino Operations Mia Banks at point-blank, killing her. The shooter then turned and fired at Hector Rodriguez, executive director of table games. He was also hit, but is continuing to recover at nearby Sunrise Hospital.
Wrobel "ran to the parking lot and fled in a black and purple Dodge Charger," the FBI said in its public statement. "The vehicle was located a short time later … at McCarran International Airport."
Large Reward Offered
Las Vegas Sands — parent company to The Venetian and Palazzo where Banks, Rodriguez, and Wrobel all worked — had offered $50,000 to anyone supplying information that led to the dealer's capture. Authorities did not say how they learned of Wrobel's whereabouts, but plan to release additional information later today.
Sands has provided information on the victims. The company called Banks and Rodriguez "founding team members" who had been with The Venetian since its opening in 1999.
"They have demonstrated the very best of The Venetian and The Palazzo as leaders and as members of our Las Vegas community. Our hearts are with both families, and everyone who has been affected by this senseless act of violence," the statement read.
'Hated' Management
Wrobel's coworkers say the table games dealer had long been upset over decreased pay, and blamed upper management for his income reduction.
"He hated Mia and Hector more than anybody, but he also hated all of the pit managers and anyone else who had control," a coworker told FOX5 Vegas.
Workplace Violence: How Common Is It?
Per the US Bureau of Labor Statistics, just nine percent of fatal occupational injuries are homicides.
In 2015 — the last reported year — 417 people were murdered on the job, down 12 percent from 475, as reported three years earlier.
Banks' murder was exceptionally rare, as 85 percent of workplace homicide victims are men. Robbers are most frequently the assailants (33 percent), while coworkers are the killer just 14 percent of the time.
This is a developing story and will be updated as new information comes in.