Venetian Company Picnic Turns Deadly in Las Vegas, Police Say Act of 'Workplace Violence'
Posted on: April 16, 2018, 07:20h.
Last updated on: April 16, 2018, 07:29h.
A Venetian company picnic in a popular Las Vegas park for locals turned into a murder scene on Sunday, after an employee showed up to the event with a handgun and allegedly shot at least two people.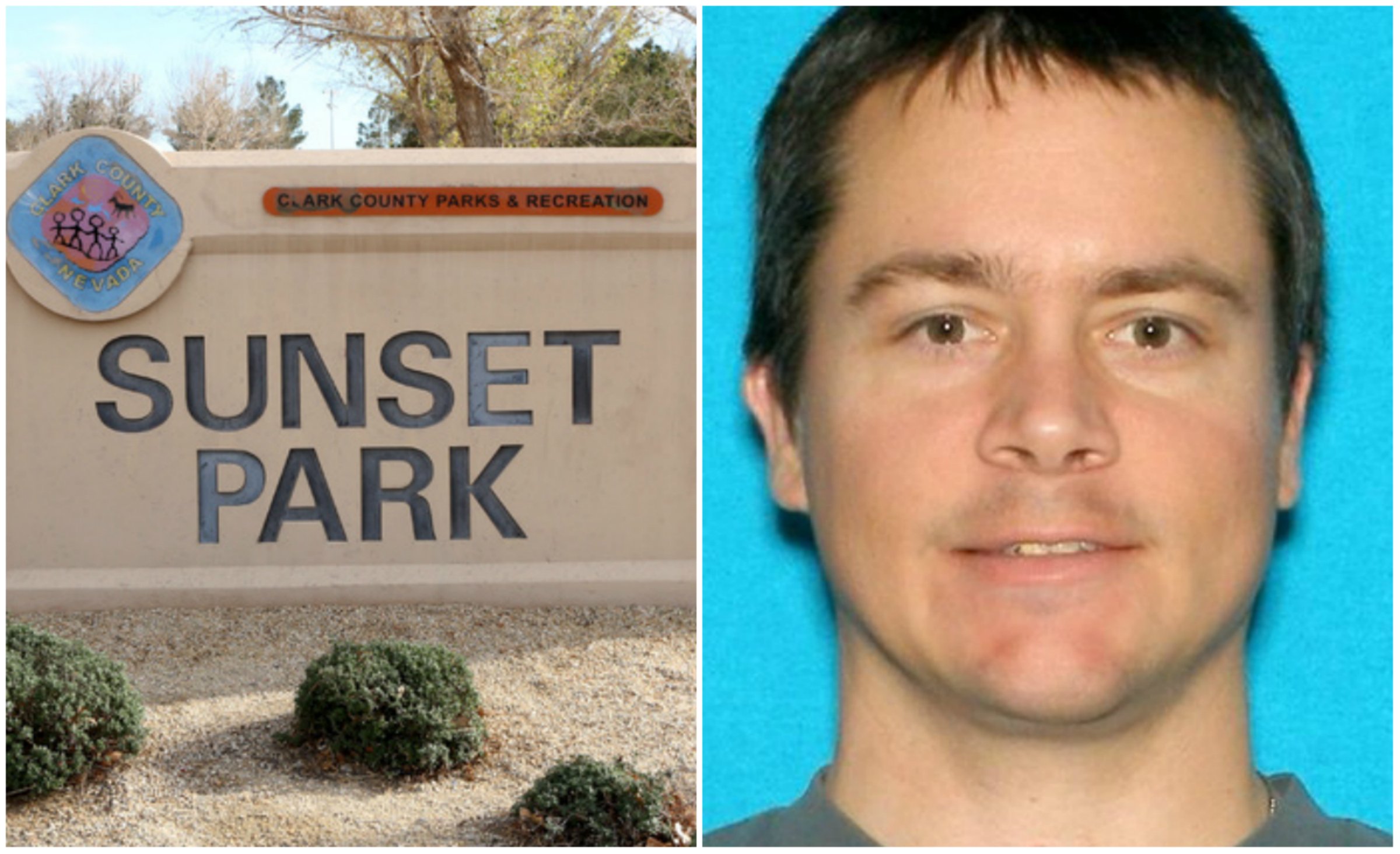 The Las Vegas Metro Police Department has identified Anthony Wrobel, 42, as the shooting suspect. Law enforcement says he is 5'9″, approximately 200 pounds, and remains at large.
"Wrobel is considered ARMED and DANGEROUS," Metro Police tweeted Sunday night.

According to authorities, Wrobel showed up to the company picnic at Sunset Park around 6 pm local time. He approached a table where several executives were sitting and proceeded to open fire. 
Witnesses said they heard several gunshots. One woman was killed, and a man was transported to Sunrise Hospital and Medical Center, where he remains in critical condition.
Police said Wrobel's car was found at nearby McCarran International Airport, but he has not been located. Metro didn't say if they believe the suspect has taken a flight or not.
Anyone with information is asked to contact Metro Police at 702-828-3521 or homicide@lvmpd.com.
Sin City Shootings
Las Vegas has been marred by shootings as of late, the worst, of course, being the October 1 massacre that killed 58 people.
2017 was the deadliest year on record for Las Vegas murders, with 264 shooting deaths. Even without the mass shooting, 206 homicides still would have set a new murder record.
Clark County Sheriff Joe Lombardo said the murder rate increase is due to the city's growing population. The Las Vegas metropolitan area — which includes unincorporated areas of Clark County —  has an estimated population of more than 2.2 million, with about 633,000 living within the city's specific  boundaries. A recent spate of MS-13 gang murders has put an already uneasy city on high alert.
Workplace Violence
Metro Police said Sunday's shooting was not random, but a deliberate and targeted attack. The homicide victim is reportedly a female in her 50s, and an executive at The Venetian.
Wrobel was reportedly a casino dealer at the Strip resort. Per Heavy.com, he also filed for bankruptcy in 2010, declaring more than $300,000 in debts while earning roughly $2,900 a month.
Police said the victims were seated at a park picnic table when Wrobel approached and shot them. "Those employees were having a picnic when the suspect arrived on scene," the Las Vegas Metro Police Department said in a statement.
The agency added, "This is an isolated incident. This is an act of workplace violence. The individuals at the table were the targets of the shooter."
Property records show that Wrobel has been a Las Vegas resident since at least 2003.
Similar Guides On This Topic
Latest Casino Stocks:
Retrieving stocks data...
Retrieving stocks data...
Retrieving stocks data...
Retrieving stocks data...
Retrieving stocks data...