Caesars Virginia Powering Housing Shortage in Danville, Real Estate Expert Says
Posted on: February 6, 2023, 09:40h.
Last updated on: February 8, 2023, 09:15h.
The $650 million Caesars Virginia casino resort in Danville is resulting in a housing shortage in the region, one real estate expert believes.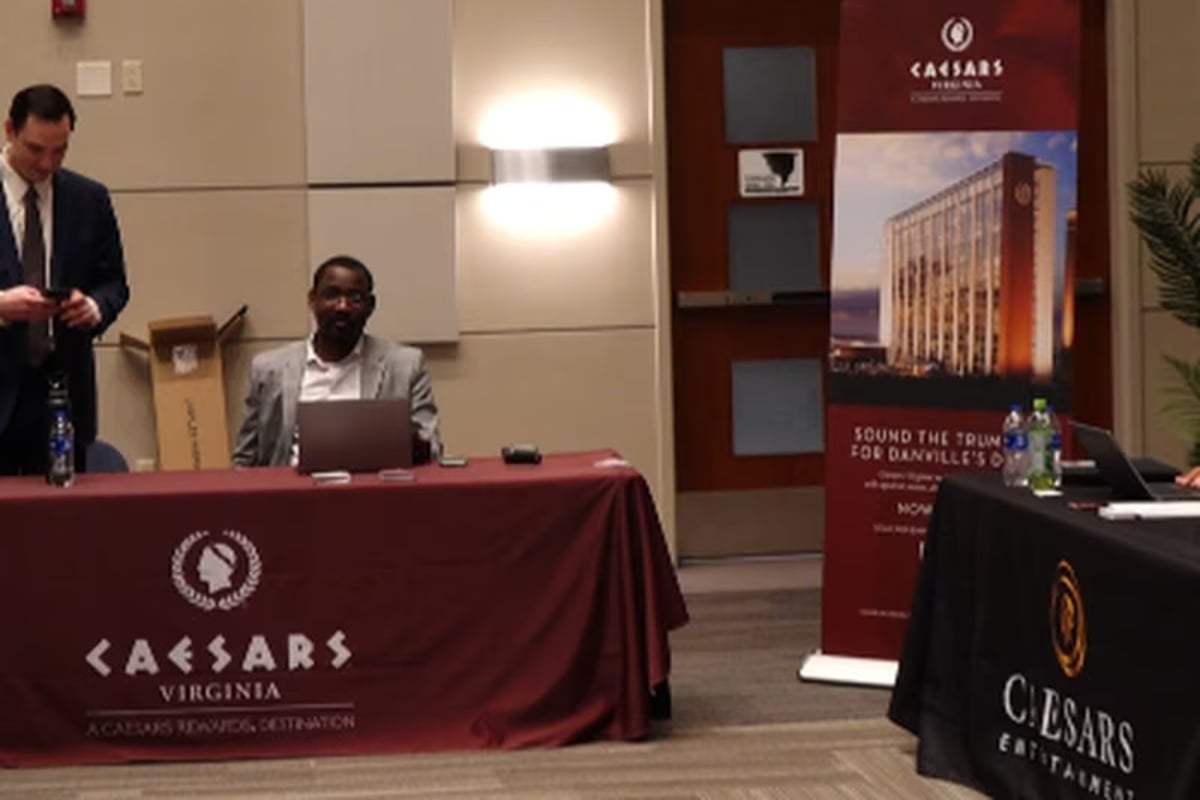 Danville is one of five cities that was allowed to consider authorizing a casino resort in order to generate economic activity through a state bill passed in 2020. The gaming expansion required each city to hold a competitive bidding process before presenting their local voters with the plan through a ballot referendum.
In November 2020, Danville voters signed off on the $650 million plan pitched by Las Vegas-based Caesars Entertainment.
Caesars Virginia is set to open a temporary casino space this July. The permanent resort isn't expected to open until 2024 — and that's probably a good thing, according to national real estate expert Kenneth Danter.
Danter's consulting firm, Danter & Associates, recently published its real estate review on Danville. The probe was to determine whether the south-central Virginia city's housing market can support the hundreds — if not thousands — of new workers who are expected to relocate to Danville in the coming months. Danter has plenty of concerns.
Housing Construction Stagnant
Caesars Virginia plans to open next year with a 500-room hotel, full-service spa, pool complex, numerous restaurants and bars, a 2,500-seat concert hall, and 40,000 square feet of convention space.
As for the casino, the property will boast more than 1,300 slot machines, 85 live dealer table games, a World Series of Poker room, and a Caesars Sportsbook. Caesars Virginia is expected to hire 1,300 permanent workers to operate the integrated resort.
The casino is also fueling regional economic activity. As state lawmakers hoped in writing and passing the 2020 gaming bill, Caesars Virginia is luring in new businesses to the city that borders North Carolina.
The complementing business activity is forecast to create 2,300 jobs. While many of those jobs will ideally be filled by current Danville residents, the rush of employment vacancies is expected to usher in a slew of new residents.
Danter says housing construction has been sluggish in recent years, despite Caesars' commitment to the area.
"We've not had a lot of construction," Danter said in his report, as relayed by Virginia Business. "In some years, we've had zero construction."
Danter said there is currently a need for at least 600 new houses and 700 apartments. He says Danville is already short on housing. The issue will only worsen in the coming months as Caesars and other businesses the casino has attracted ramp up their staffing efforts.
Possible Solutions
The Danville city government recognizes the immediate need for new housing and has identified possible locations for housing projects, including the Danville Mall.
The Danville Mall, located about a mile and a half from Caesars Virginia, opposite the Dan River, has three of its five anchors currently unoccupied after Boscov's, JCPenney, and Sears left the building. City leaders believe the mall could be a prime target for a renovation into a mixed-use development.
Developers are also looking at the 60-acre Monument-Berryman Conservation and Redevelopment Area. The Monument-Berryman property is about 2.5 miles east of Caesars Virginia.
The redevelopment project is a city-controlled undertaking designed to address the city's many blighted structures.