Petersburg, Virginia Casino Bills Gain Support, Seek Budget Inclusion
Posted on: February 2, 2023, 09:21h.
Last updated on: February 2, 2023, 10:59h.
Petersburg casino bills in the Virginia General Assembly made progress this week in their assigned committees.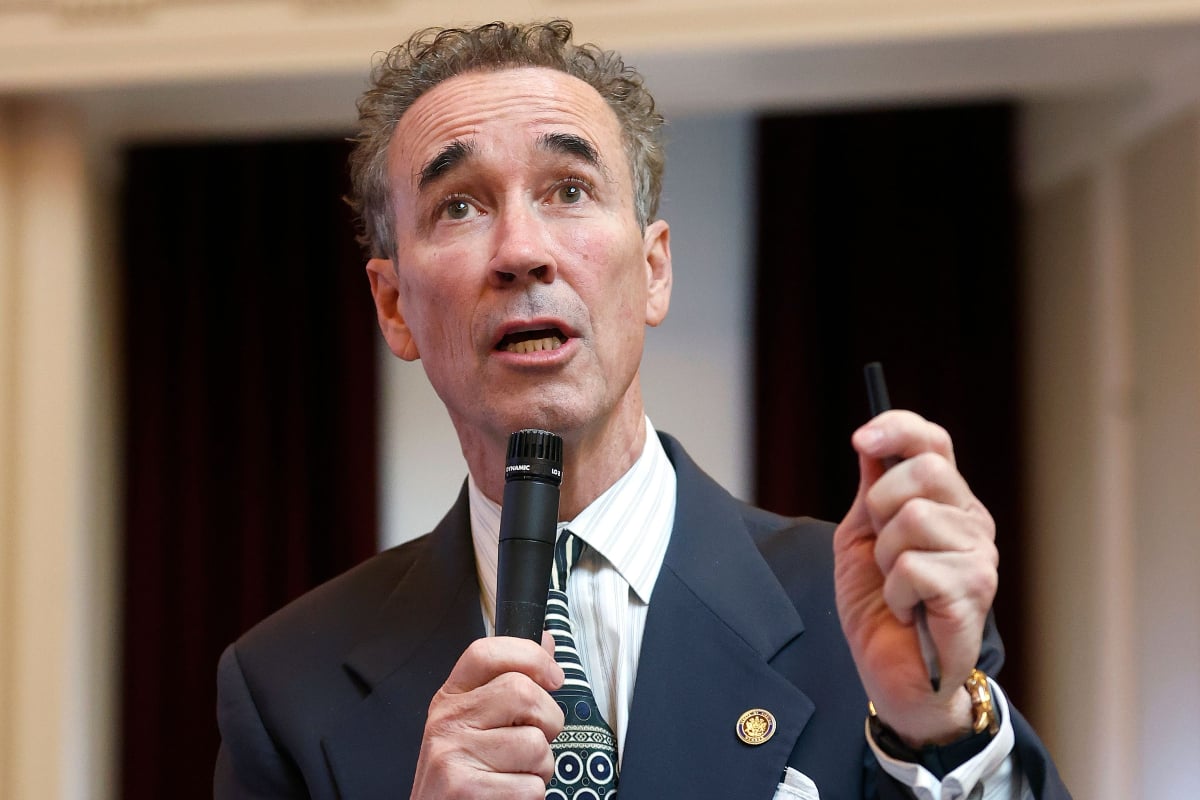 House Bill 1373, introduced by Del. Kim Taylor (R-Dinwiddie), and Senate Bill 780, proposed by Sen. Joe Morrissey (D-Richmond, Petersburg), both seek to qualify Petersburg as a permissible casino host location. The bills would amend Virginia's 2020 commercial gaming bill that qualified five cities to consider authorizing a casino development.
The 2020 casino law was designed to provide an economic jolt for Richmond, Norfolk, Portsmouth, Bristol, and Danville. Voters in each city must approve of the casino project their local governments settled on through a competitive bidding process with a ballot referendum. Only voters in Richmond voted against their proposed casino.
That gave Morrissey a legislative path to bring Richmond's casino license south about 20 miles to Petersburg. Since Richmonders voted against a $600 million casino called One Casino + Resort in November 2021, Morrissey has been laboring to prevent Richmond from reasking voters about the project until consideration is given to Petersburg.
Last year, Morrissey convinced his fellow colleagues to include a provision in the state's budget that blocked Richmond from holding a second casino referendum until at least the 2023 election.
Budget Scheme
HB1373 passed the House General Laws Committee this week by a 5-2 vote. The legislation now moves to the House Appropriations Committee. SB780 gained 11-4 support in the Senate General Laws Committee and has since been moved to the Senate Finance & Appropriations Committee.
The so-called "money committees" are some of the most powerful committees in the General Assembly. It's Morrissey and Taylor's hope that the Petersburg casino bills will be included in the state's next budget package.
House Appropriations Chair Barry Knight (R-Virginia Beach) acknowledged to the Richmond Times-Dispatch this week that the bills are a natural fit for the budget. Knight was one of the primary sponsors of the 2020 gaming bill.
Morrissey has argued that Richmonders spoke and the will of the people should be respected. But the Richmond City Council and Mayor Levar Stoney says the casino's narrow defeat — the vote 51-49 against the One Casino + Resort scheme — warrants another vote.
It's the opinion of the Richmond City Council that a more coordinated campaign promoting the economic benefits of placing a casino in the blue-collar area of South Richmond along I-95 would result in a different vote outcome.
Morrissey and others who are against another gaming referendum in the capital say the casino backers greatly outspent the opposition campaign in 2021.
Cordish Contracted
Baltimore-based Cordish Companies, operator of Live! casinos in Maryland and Pennsylvania, has been selected by the Petersburg local government as its preferred gaming partner. Cordish has presented a $1.4 billion project for the Virginia town that would include numerous development phases spread out over a 15-year period.
Concerns have been raised regarding Petersburg's transparency in picking Cordish. The city council said it contracted Speller Consulting Group and paid the firm about $10K a month last year to determine the best bid.
Speller Consulting's Lisa Speller said she reviewed more than a handful of casino submissions for Petersburg and determined that Cordish was the best offer. Speller earlier this month announced that she had terminated her consulting contract with Petersburg because of philosophical differences in how the city should move forward with its bid to acquire a casino license.