Caesars Interactive Continues Strong Growth
Posted on: May 18, 2014, 10:00h.
Last updated on: June 13, 2022, 10:09h.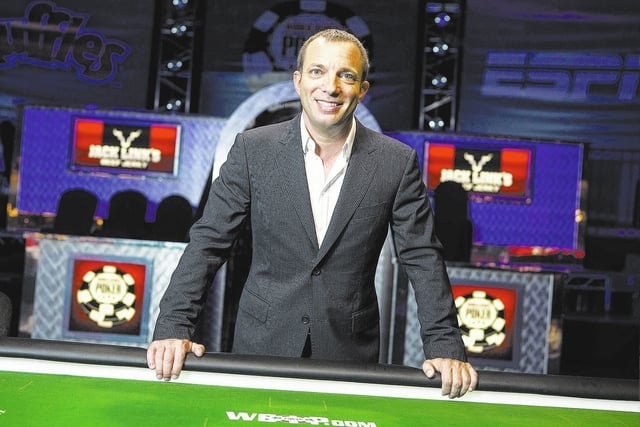 In what could be deemed a kind of modern "A Tale of Two Cities," – in this case, Las Vegas and Atlantic City – it's been the best of times and been the worst of times for Caesars lately; and for Caesars Entertainment – the company's parent division – mostly the latter. They seem to be facing criticism and anger from all sides on the handling of their debt load, and their restructuring is under fire from stakeholders who feel they've gotten a raw deal. But there's one area in which the company has undoubtedly been successful: their growing social gaming business.
According to statements from Caesars Acquisition Company, the subsidiary known as Caesars Growth Partners (CGP) saw an 82.4 percent year-over-year increase in revenues from interactive gaming in the first quarter of 2014, rising to $124.2 million. In addition, adjusted earnings were up 42.9 percent from the year before.
The results were attributed to "record results" from the company's social and mobile games.
"Caesars Growth Partners delivered impressive results for the first quarter," said Mitch Garber, CEO of Caesars Interactive Entertainment (CIE), adding that recent acquisitions of Caesars properties also helped CGP's bottom line.
Caesars Interactive Fuels Growth
But the biggest winner was Caesars Interactive. Just a year earlier, interactive gaming had brought in just $68.1 million for the company. But nearly doubling those revenues allowed CIE to post $4.5 million in profit from its operations, up from a $37.9 million loss in the first quarter of 2013 (though that number was largely due to the cost of purchasing Buffalo Studios).
The analytical numbers look good for Caesars' interactive games as well. Average daily active users, monthly active users, and unique users and payers are all up significantly from where they were a year ago. The bottom line: not only are there more players, but the average revenue per user is up to $0.24 from just $0.14 a year earlier.
That growth was attributed to the acquisition of Pacific Interactive. It marked the fourth major acquisition in the interactive gaming sector for Caesars in the last four years – and they don't plan on stopping anytime soon.
"We are confident about our ability to complete further acquisitions, and we have a flexible capital structure, so we feel we can do more," said Craig Abrahams, CFO of Caesars Interactive.
Future in New Jersey Also Looking Bright
The company was also upbeat about their future performance in the emerging New Jersey online gambling market.
According to Garber, the marketing expenses in the region are a one-time expense, as the company (and its competitors) had to quickly educate the public about the products available in the state. In addition, CIE's ability to partner with the New York Rangers had helped raise awareness, especially among male customers.
While Garber admitted that there were still issues to overcome in New Jersey, he appeared confident that CIE would get past them. For instance, while he called the payment processing situation "a little bit clunky," he pointed out that regulation in that area is important. The company has also offered more payment options to customers in recent months, which seems to have helped the situation.
He also addressed the ongoing problems with players who are being boxed out of the market by geolocation software even though they are just inside New Jersey's borders.
"The fact of the matter is that we can't geolocate a hundred percent of people," Garber said. "We don't let the wrong people in, but we don't let all the right people in."
The New Jersey Gaming Commission would probably say that it's a far, far better thing they do it that way than they would have ever done before.
And Dickens is now rolling in his grave.