Caesars Entertainment Increasing Responsible Gaming Commitment
Posted on: March 9, 2023, 09:35h.
Last updated on: March 10, 2023, 03:16h.
Caesars Entertainment plans to implement additional responsible gaming safeguards. The goal is to assure that consumers don't overplay on its gaming floors across the nation or online.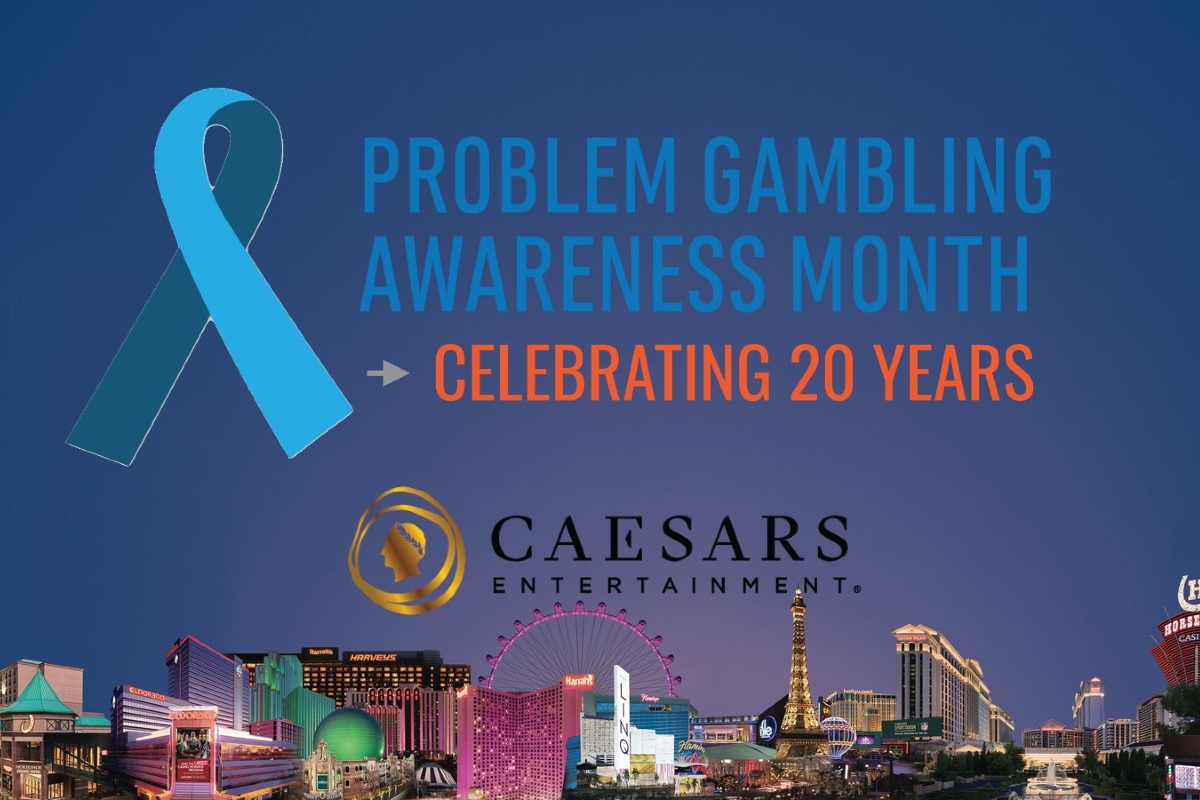 Coinciding with March being recognized as National Problem Gambling Awareness Month — an annual responsible gaming initiative from the National Council on Problem Gambling — Caesars officials say the casino firm will incorporate several new policies. The Caesars Palace and Harrah's operator is expanding its self-exclusion policy and limiting access to its casinos to people aged 21 and older.
Most states that permit commercial casinos require that gamblers be at least 21 years old. But some tribal casinos, which Caesars operates on behalf of Native American tribes, allow underage access for people as young as 18.
Caesars says it will soon turn away patrons under the age of 21 at all of its properties in North America, regardless of state or tribal laws. The company also says that no one under the legal drinking age will be able to register with Caesars Rewards, the casino company's loyalty program.
"As the largest gaming company in North America, we have a special responsibility to ensure that everything we do is built on a solid foundation of responsible gaming," said Caesars Entertainment CEO Tom Reeg. "We take that responsibility very seriously, and these new policies reflect that commitment."
Universal Exclusion
Caesars says its new self-exclusion program is among the industry's most expansive universal elimination policies. When a gambler informs casino staff that playing is no longer fun or has become irrational, Caesars' Responsible Gaming Ambassadors will assist them in registering for the company's exclusion program.
The one-stop exclusion initiative will allow patrons to prohibit themselves from all casinos, racinos, sportsbooks, online gaming platforms, and other gaming venues operated by Caesars Entertainment.
We are pleased that when a person tells us that playing with us is no longer in their best interest, we will be able to ensure that they are not only excluded from their local property or a state exclusion program through the mobile app, but they are excluded from every gaming platform we offer, in one simple step. Given our national presence and the multitude of products we offer, we are confident that restricting access to all gaming options and our Caesars Rewards database, including those options traditionally open to people over 18, is in the best interests of our company and our community," Reeg explained.
Caesars Entertainment owns and/or operates more than 50 properties worldwide. But the bulk of its locations are in the US and North America. Caesars also operates iGaming in New Jersey and Pennsylvania and online sportsbooks in over a dozen states.
Self-Imposed Limits
Caesars Entertainment's universal exclusion program will allow players to choose how long their self-imposed ban will run. The company says its standard time frames are one year, five years, or indefinitely.
Prohibited persons are allowed to remove themselves from the self-exclusion list once their self-selected exclusion period expires. A self-exclusion request is irrevocable during the time period selected.
Once the exclusion period terminates, Caesars says patrons can seek the resumption of their gaming privileges by completing a reinstatement form.