Las Vegas Strip Resorts File Motion to Dismiss Price Collusion Suit
Posted on: April 4, 2023, 12:23h.
Last updated on: April 4, 2023, 02:39h.
Four major Las Vegas Strip resort operators asked a US court last week to dismiss a lawsuit accusing them of price-fixing.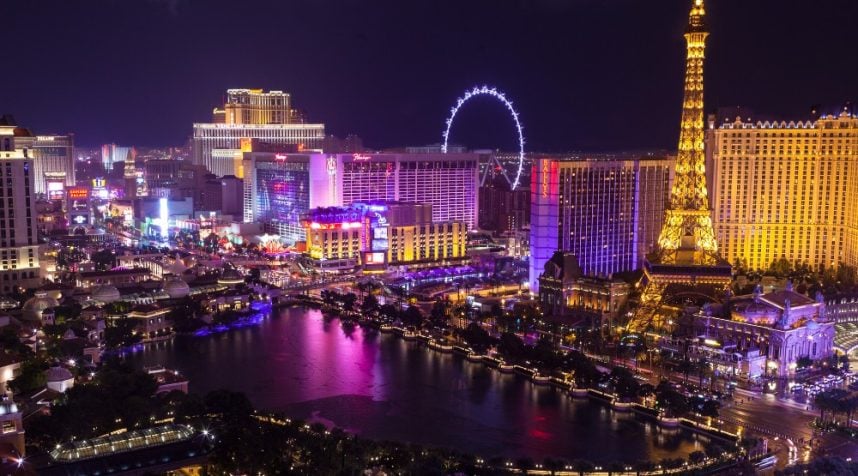 The class action lawsuit filed in January accuses Caesars Entertainment, MGM Resorts International, Wynn Resorts Holdings, and Treasure Island of illegally sharing data with each other via revenue management software to artificially inflate the prices of their hotel rooms.
The four casino companies collectively control 26 of the 33 resorts on or near the Strip.
Company's Respond
Attorneys representing the four companies and Cendyn Group, the Florida-based revenue management platform Rainmaker manufacturer, wrote in a March 27 filing that the plaintiffs, two tourists, showed no direct evidence that the platform led to price collusion.
The complaint fails at the outset because it is missing every essential ingredient necessary to plead an antitrust conspiracy," the defendants wrote in a joint motion to dismiss the US District Court of Nevada case. "The complaint fails to identify a single communication between hotel defendants, much less one that suggests a conspiracy was afoot."
In a statement released to the Las Vegas Review-Journal, Steve Berman, managing partner of the plaintiffs' law firm, Seattle-based Hagens Berman, said the motion to dismiss was no surprise.
"The defendants in this case will attempt every trick in the book to hedge their bets, but we believe the cards are stacked against them," Berman said.
How the Alleged Collusion Works
The plaintiffs' lawsuit blames Rainmaker, which employs 90% of Strip hotels. It claims that Rainmaker's proprietary software, Guestrev, analyzes real-time pricing and room supply information, then artificially suppresses supply, maximizing resort profits in violation of the Sherman Antitrust Act.
In a competitive market, hotel operators price rooms independently, filling as many rooms as possible.
According to the plaintiff's lawsuit, information shared and algorithms set through Rainmaker "displace normal competitive pricing and lead to increased room prices."
Antitrust academics "roundly criticize this type of price and supply exchange as anti-competitive," Hagens Berman stated in a press release.