Bulgaria Loosens Restrictions, Lowers Taxes on Online Gambling
Posted on: December 28, 2013, 05:30h.
Last updated on: December 21, 2013, 07:18h.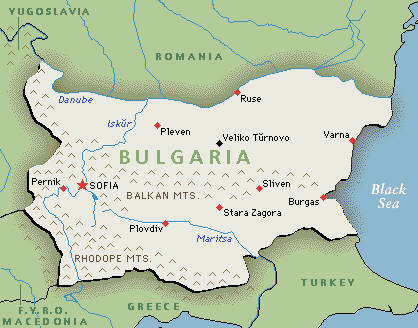 For years, Bulgaria has been the boogeyman of online gambling. Their blacklist of foreign operators has been legendary, and the high taxes on operators who were allowed to participate in the Bulgarian online gambling market meant that few wished to navigate the licensing process. But that all may be about to change, as the Bulgarian Parliament has passed amendments to the Gambling Act that should bring the country more in line with the standards and practices of other nations that regulate Internet gaming.
Taxes and Fees
One of the biggest changes made to online gambling policy in Bulgaria is the abolishment of the 15 percent take on gambling revenues that the nation had previously levied on operators. Now, those companies that receive licenses will have to pay a one-time licensing fee of 100,000 leva (about $70,000) along with a 20 percent tax on gambling profits – defined as "the difference between the bets made and the winnings paid out." In the case of poker tournaments or other games that rely on fees and commissions to make a profit, 20 percent of all such revenue will also be collected as tax.
According to reports, the amendments will also get rid of Bulgaria's notorious blacklist – a list of operators who are not allowed to operate in the country. Operators and websites that appeared on this list were required to be blocked by Internet service providers, per Bulgarian law. Initially, the blacklist targeted online bookmakers, but it eventually expanded to include more than 50 different websites that offered gambling of all kinds.
The amendments follow a move last month to allow gambling operators to apply for licenses online. This was designed to make it easier for foreign operators to apply and receive licenses to operating online gambling sites.
No Advertising, No Manufacturing
But not all of the changes to Bulgarian law will benefit operators. For instance, Parliament voted down a proposed amendment that would have allowed operators more freedom to advertise their services in the country. It appeared that MPs were swayed by arguments from an opposition party (GERB) that believed the law would have allowed operators more opportunities to target youngsters as a part of their advertising campaigns.
Another amendment that did pass served to ban operators from manufacturing, importing or servicing slot machines in Bulgaria. That might seem like a move that would ultimately make it impossible for companies to run gambling businesses there, but there is a major exception: companies are allowed to import machines that they intend to use themselves.
More gambling legislation could be coming from the Bulgarian Parliament soon. According to media reports, some Socialist Party members want to institute a tax on gambling winnings that's similar to the way in which gambling income is taxed in the United States, and some other nations. Socialist Party MP Rumen Getchev proposed a bill that would tax gambling winnings at 10 percent for amounts over BGN 3,000 ($2,100), with smaller amounts remaining untaxed. Getchev calculates that such a tax could bring in as much as BGN 30 million ($21 million) each year, which would go to programs that promote social activities for children.
The bill is expected to be submitted to the National assembly after their Christmas vacation.