British Horse Racing Chasing May 15 Restart as UK Plots Slow Lockdown Exit
Posted on: May 5, 2020, 03:56h.
Last updated on: May 5, 2020, 04:51h.
UK horse racing could make its comeback on May 15 after the British Horseracing Authority (BHA) reported "positive" discussions with government officials last week.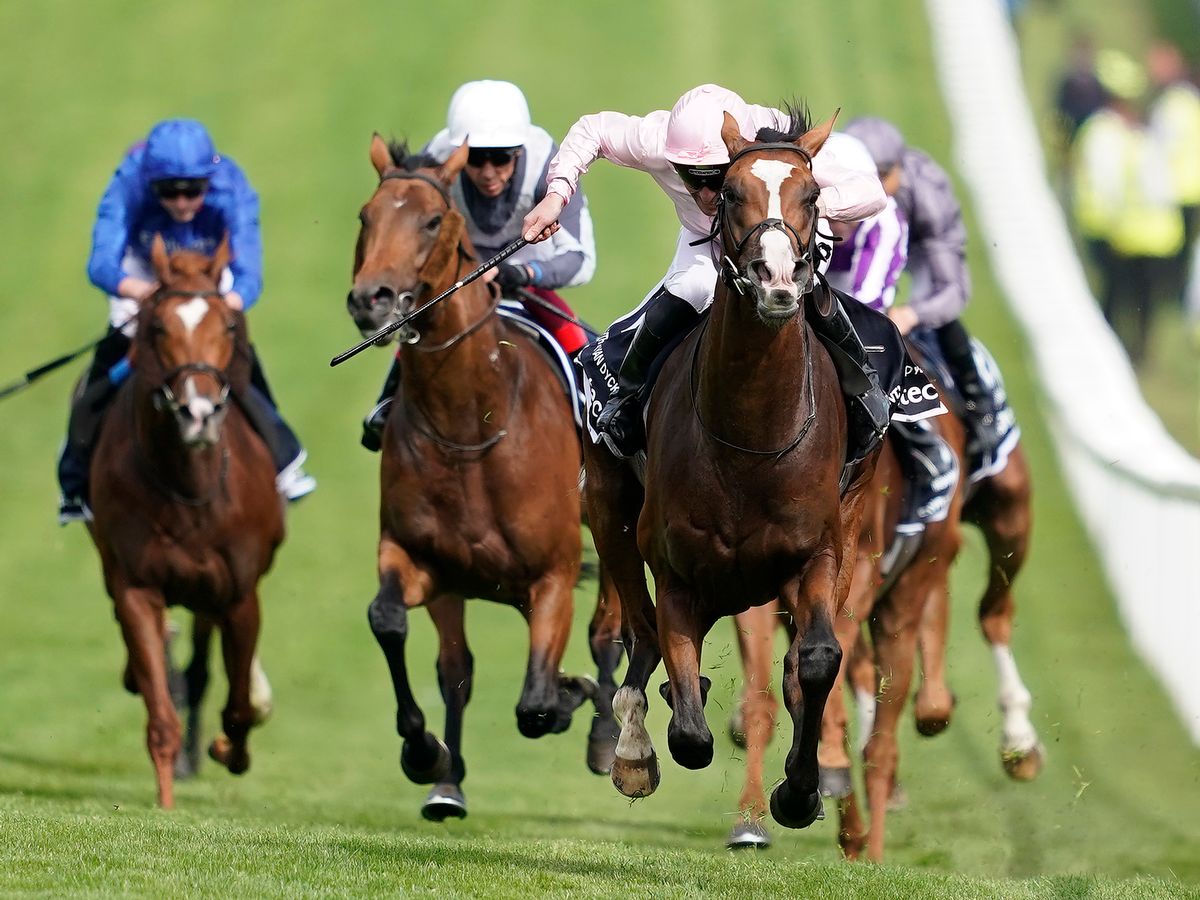 The news comes as the UK overtook Italy Tuesday as the European nation with the highest number of deaths from COVID-19, at 29,427.
Globally, the country now stands behind only the US in terms of fatalities from the disease. But it has more deaths per capita.
Nevertheless, the UK appears to have passed its coronavirus peak, and the government is making noises about relaxing at least some of the social distancing measures that have been in place for the past five weeks.
Prime Minister Boris Johnson is expected to make an announcement next Sunday outlining the government's plan to gradually ease the country out of lockdown, and racing wants to be a part of that plan.
UK racing was suspended in mid-March, but only after its biggest meet, the Cheltenham Festival, was allowed go ahead from March 10 to 13, attracting 125,000 live racegoers.
Some public health experts have blamed it for accelerating the spread of the coronavirus and have called for an investigation.
Starters Orders
BHA chief executive Nick Rust told the BBC Monday that while racing did not expect any favorable treatment, it could be "one of the first to go" because, unlike soccer, its athletes do not need weeks of intensive training to achieve game day fitness.
He said racing could be up and running within a week of receiving a green light.
We don't want to make the case ahead of public opinion. We're saying we're ready when you're ready, when the public health advice is ready," said Rust. "But we don't have Premier League (EPL) footballers training for six weeks in our sport — our equine and human athletes are ready to go within a week to help bring live sport back."
EPL officials are determined to play out the 2019-20 season and have launched "Project Restart," which hopes to see a resumption of games, played behind closed doors, possibly in neutral stadiums, from June 9.
Not So Easy for EPL
But the restart plan will have to be signed off by public health officials and the government. Soccer is more problematic than racing in terms of potential virus spread, and some privately question whether it will be possible to resume the EPL season without putting players at risk.
Across the Channel, France resumed its racing calendar this week, despite the country having banned all other sports — including Ligue 1 soccer — until at least September.
In the US, while the majority of racetracks have halted racing because of the coronavirus, some — like Gulfstream in Florida, Oak Lawn in Arkansas, and Remington Park in Oklahoma — have continued an uninterrupted service.
Others are chomping at the bit to return, with Santa Anita also hoping for a May 15 restart.
Similar Guides On This Topic