Circa Sports Adds Twist to Kentucky Derby Futures with Two-Way Betting Markets
Posted on: June 12, 2020, 02:45h.
Last updated on: June 12, 2020, 10:32h.
Kentucky Derby futures betting is not a new concept. It's been available in Las Vegas and abroad for years, and since 2016, Churchill Downs has offered multiple pari-mutuel futures pools leading up to the annual race. This year, though, a new sportsbook is getting involved, and offers a unique way to bet on the Run for the Roses.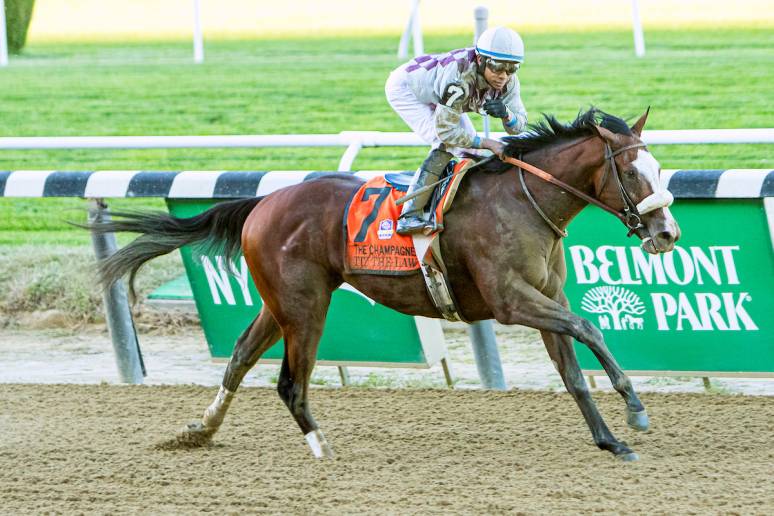 Two weeks ago, Circa Sports unveiled its first Derby futures odds board. Besides the standard bet to win the coveted Sept. 5 race, the Vegas sportsbook is also offering two-way betting on select contenders.
Two-way betting means you have the choice to bet on the horse to win or… not. What it boils down to is betting on the horse or betting on the field.
Traditional futures betting has a limit of $200 per bet, Paul Zilm, Circa's risk supervisor, told Casino.org. However, in two-way betting, the threshold is $1,000 either way.
If they bet into the normal pool, they're leaving money on the table, where they get the same odds on the yes as on the yes/no," Zilm said. "And what that does is that gives us flexibility to manage it. But it also gives the bettor flexibility if they want to take a stand against a horse that's getting over-bet, that they don't like, then they can lay the 'No.'"
Tiz the Law currently stands as the favorite. Circa lists the Barclay Tagg-trained Florida Derby winner at +325 to win. That means a $1,000 bet would net $3,250. The odds against the colt winning the Kentucky Derby are -450, which means a $1,000 bet would net $222.
Two-Way Action Available Now for Six Horses
Besides Tiz the Law, Circa offers yes/no betting on five other Kentucky Derby contenders.
Honor A.P, fresh off his win in the Grade I Santa Anita Derby, has yes odds of +500 and no odds of -780. Authentic, who ran second to Honor A.P., has the same odds.
Sole Volante, fresh off an allowance race win Wednesday at Gulfstream Park, has odds of +950 and -1700, respectively. King Guillermo, who won the Grade II Tampa Bay Derby as a 49-1 shot, then followed it up with a second-place finish in the Grade I Arkansas Derby, is available at +1400 and -2600.
Circa lists Cezanne, a Bob Baffert-trained colt who won in his debut last Saturday at Santa Anita, at +1200 and -2200.
Injuries Shake Up Derby Field
Circa Sports unveiled its futures odds right as the Road to the Kentucky Derby got bumpy. Within the last couple weeks, three horses that were considered primary challengers – or even, perhaps, favorites against Tiz the Law – dropped out of the running because of injuries. The most recent defection was Maxfield, who was diagnosed with a non-life-threatening fracture after a workout Wednesday.
The injuries have made Zilm's work a little more challenging, he said.
With Nadal and Charlatan also out of the running, he added that some bettors are looking for value picks.
"What we've really seen a lot of is those mid-tier horses, not 200-1 bombs, but they are anywhere from 50-1 to 100-1," Zilm told Casino.org. "People like to take a shot with those."
A horse that fits that category includes Thousand Words, currently at +9000. The Bob Baffert-trained horse won his first three races, but has struggled since. Another is Bill Mott's Modernist at +7500. Modernist won a division of the Grade II Risen Star Stakes in February, then finished third in the Grade II Louisiana Derby five weeks later. He hasn't raced since, but he may run in next week's Grade I Belmont Stakes.