Kentucky Derby $600K Win Voided by William Hill Sportsbook, Bettor Appealing Nevada GCB
Posted on: May 17, 2019, 08:08h.
Last updated on: May 17, 2019, 08:11h.
The Kentucky Derby will long be remembered for its historic disqualification, but one bettor who was denied a $600,000 payout will remember it for another reason, too.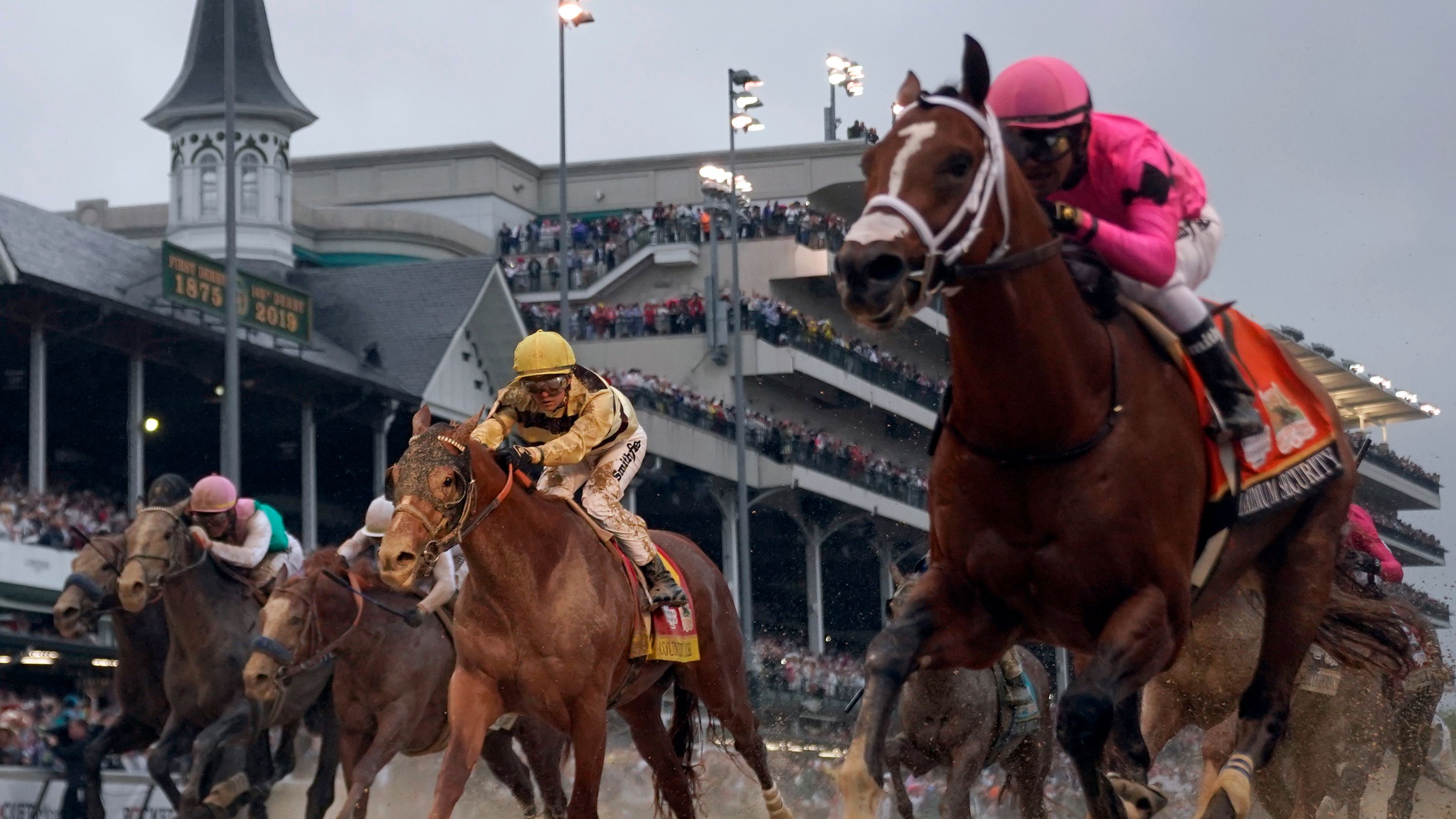 Earlier this month, stewards at Churchill Downs ruled that Maximum Security — the first horse to cross the finish line — caused interference coming out of the last turn by drifting into the path of War of Will. The disqualification meant Country House was the winner of the 145th Kentucky Derby.
The shocking decision also meant one Reno, Nevada-based ophthalmologist had just won a small fortune — or so he thought.
Dr. Steve Friedlander made a $40 trifecta bet on the race, and picked the correct finishing order of Country House (65/1), Code of Honor (14/1), and Tacitus (10/1). The ticket slip showed the odds of winning were 11,500/1 for a $460,000 win.
Friedlander additionally made an exacta (first two finishers) bet that was to pay almost $149,000 for a grand total of $609,000.
But when the doctor went to the Tamarack Junction William Hill location where he had made the wagers, he was informed that the venue is a sportsbook, not a parimutuel site. As such, there are betting cap limits, and the wagers shouldn't have been accepted.
Appealing Verdict
Instead of the $609,000 he thought he won, Friedlander was told his tickets were worth $35,000.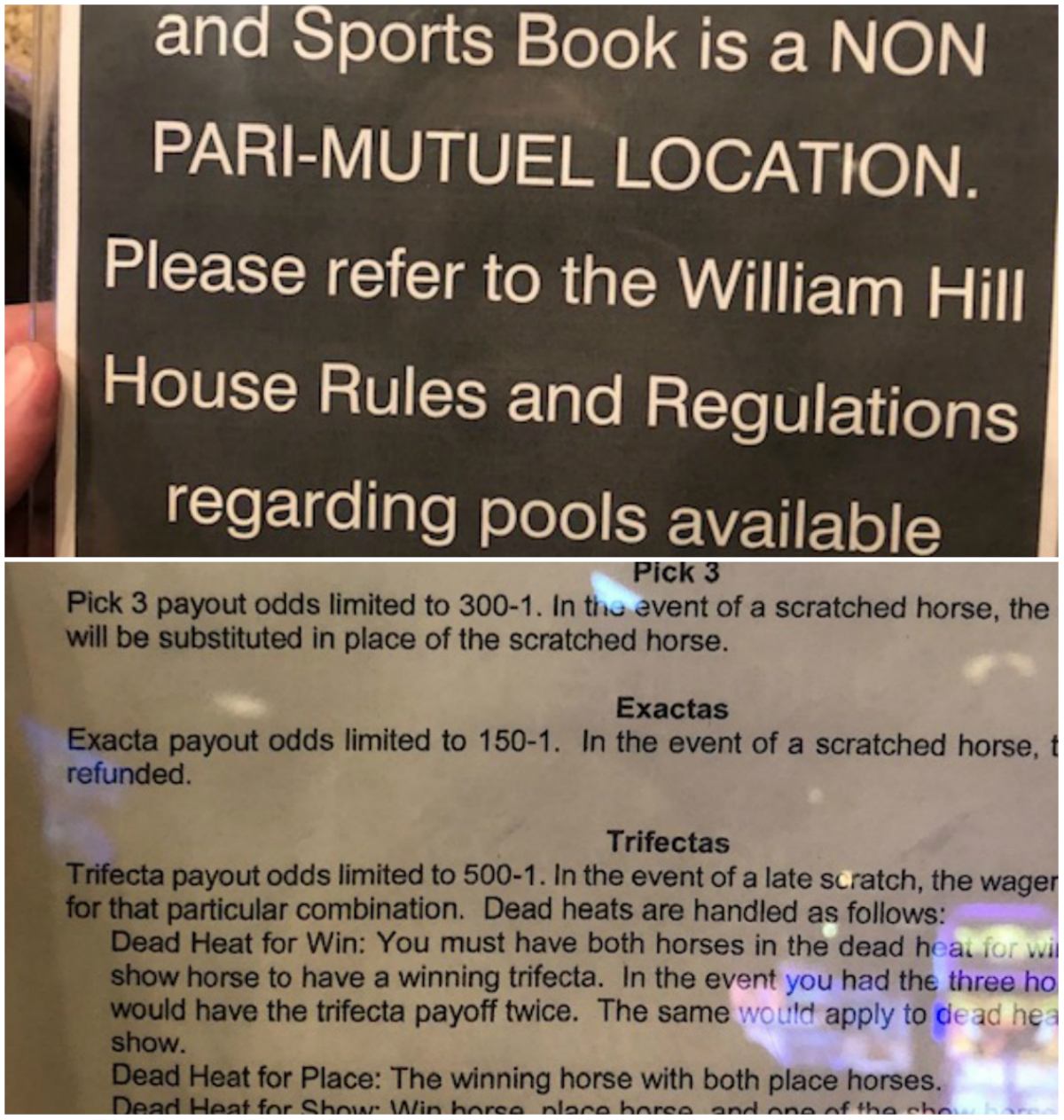 William Hill issued a statement to ABC affiliate KOLO 8 that explained, "It doesn't make economic sense to offer parimutuel wagering at all of our 115 Nevada locations. William Hill has 17 parimutuel locations in Nevada. At a number of additional William Hill locations, we offer booked wagering on the five major race days as a convenience to our customers."
However, on those major race days — the Kentucky Derby, Preakness Stakes, Belmont Stakes, and Breeders' Cup — sportsbooks that take bets on the races cap exacta payouts to 150/1, and trifecta payouts to 500/1.
"At the locations where we book these select races, we pay official track prices, subject to certain caps that are prominently displayed. The capping of booked race payouts has been industry standard for decades and allows race books to book without taking on unlimited liability, which no one would want to do," the company concluded.
Appealing Verdict
Friedlander isn't cashing in his $35,000 win just yet. Instead, he's appealing the Nevada Gaming Control Board (NGCB) to review the matter.
In a perfect world, [William Hill] probably shouldn't have taken that bet. Someone should have sent that customer to one of their parimutuel shops," Las Vegas' South Point sportsbook director Chris Andrews told KOLO 8.
Andrews says it's a misconception that the NGCB fights for casinos. In fact, he says the state gaming agency typically sides with the customer in disputes.
The Gaming Control Board told Friedlander he should expect a decision on the situation within 45 days. The case will presumably boil down to whether the William Hill sportsbook adequately displayed the betting cap limits on the Derby.
Similar Guides On This Topic