Brian Sandoval Reconvenes Gaming Policy Committee in Nevada to Discuss Daily Fantasy Sports
Posted on: January 18, 2016, 03:44h.
Last updated on: January 18, 2016, 03:45h.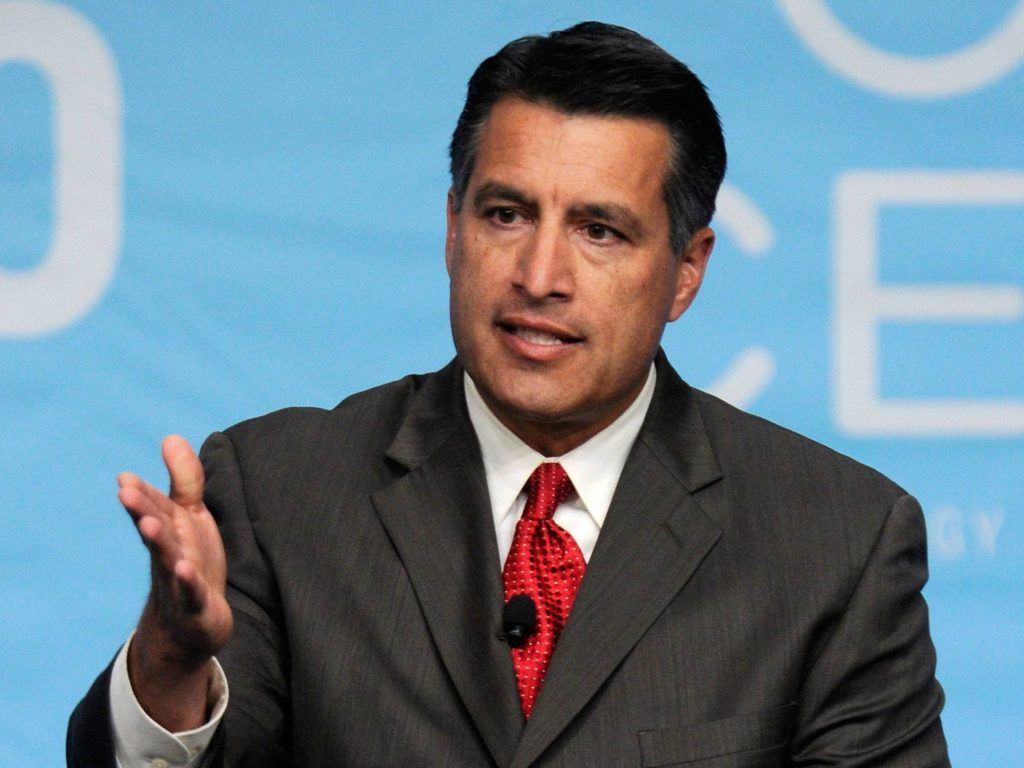 Nevada Governor Brian Sandoval (R) issued an executive order late last week to reconvene the state's Gaming Policy Committee in order to confront the subject of daily fantasy sports (DFS).
The action is in response to Nevada Attorney General Adam Laxalt's ruling in October that the materializing DFS market constitutes gambling online and therefore cannot be offered in Nevada without licensure.
Currently, only online poker has been approved for licensing by the state's Gaming Commission, although the Silver State's actual laws have broader parameters.
But up until Laxalt's ruling (which followed close on the heels of his equivalent in New York State, AG Eric Schniederman's ruling), DFS in Nevada was generally considered to be a game of skill and therefore outside the purview of the Commission's licensing requirements.
According to a press release from the governor's office, the meeting at a yet-to-be-determined date will concentrate on "the status of Nevada's interactive gaming agreement, innovative gaming devices, daily fantasy sports, skill-based games and other innovations.
"I am reconvening the Gaming Policy Committee in order to bring these Nevada leaders together to address recent gaming challenges and opportunities," Sandoval stated in the release. "There is no better place in the world to host this important conversation than Nevada, and I look forward … to continu[ing] to set the pace and standards for global gaming."
Power Play
Last October, Laxalt took advantage of the powers bestowed upon him as the state's preeminent legal authority to bar daily fantasy contests from Nevada. In his 17-page analysis, Laxalt opined that "pay-to-play daily fantasy sports" is a form of "sports pools and gambling games."
Laxalt's assessment forced the Nevada Gaming Control Board to issue cease-and-desist letters to DraftKings and FanDuel, the two DFS market leaders, and both platforms quickly departed the Silver State.
Laxalt also lent his signature to a pro-Restoration of America's Wire Act (RAWA) letter circulated to all 50 state attorneys general, further adding fuel to the Laxalt and Sandoval fire. RAWA would ban all forms of online gambling on the federal level, a viewpoint that, not suprisingly, did not sit well with the governor of the first state to legalize Internet play.
Sandoval's decision to use his own executive action certainly hints that the two-term governor isn't willing to stand down to Laxalt.
A long proponent of gambling initiatives and having successfully been reelected in a landslide vote in 2014, the governor seems committed to leading the way in creating a regulatory DFS environment.
Good for DFS
Sandoval's desire to reignite the DFS conversation is a positive step for DraftKings and FanDuel, as the majority of the Gaming Policy Committee is largely thought to be pro-gambling. The committee includes several industry leaders who represent the interests of gaming in Nevada, including MGM CEO Jim Murren and Boyd Gaming Corp. President Keith Smith.
By Nevada law, Sandoval chairs the Gaming Policy Committee and may call meetings at his discretion, though it's not something he's done frequently during his tenure. The last time a panel met was in July of 2012.
Sandoval won't be alone in looking into regulation vs. prohibition of daily fantasy games. Nevada Gaming Control Board Chairman A.G. Burnett has also been an outspoken critic of Laxalt's wishes to ban the online industry in the state.
Most Read