Brazil Sports Betting Promoted by Interim President, Won't Come in Time for Olympics
Posted on: July 14, 2016, 06:00h.
Last updated on: July 14, 2016, 03:38h.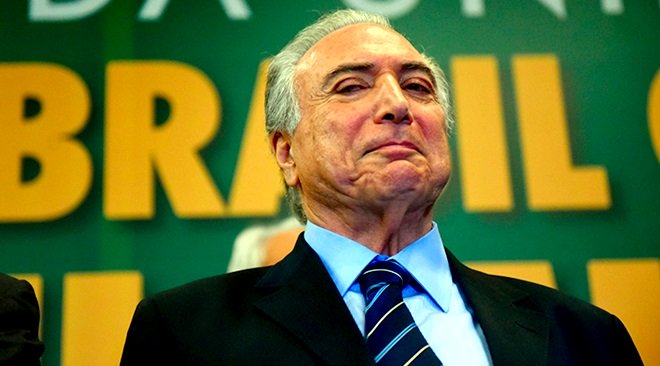 Brazil sports betting is currently confined to unregulated offshore websites catering to the country's residents. Interim President Michel Temer wants to change that by creating a state-run online sports betting platform.
According to Brazilian newspaper Folha de S.Paulo, Temer's administration is looking at sports betting as one possible way to help overcome the country's recent economic collapse. Brazil is forecasting a deficit of $48 billion in 2016.
Gambling has been illegal in Brazil since the 1960s, the lone exception being the instant lottery games offered by the federal government. The lottery in Brazil operates under the government-owned Caixa Economic Federal Bank.
Temer, who stepped into the presidency following the impeachment proceedings of Dilma Rousseff, believes the country could generate over $1.2 billion from sports betting.
"Without getting into the ethical and moral discussion, we come to the conclusion that gambling exists, always have existed, and will always exist," Federal Senator Ciro Nogueira said. The senator's comments were reported by plus55, a Brazilian-focused online media outlet.
Nogueira supports the ending of gambling prohibition as he believes the tax resources would be beneficial to his region and the country as a whole.
Olympics Miss Out
As Casino.org has reported time and time again, the 2016 Summer Olympics in Rio de Janeiro are shaping up to become a blueprint of how not to host the games.
The Olympics come to South America for the first time in history at possibly the worst time for Brazil. The economy was robust when the International Olympic Committee awarded Rio the Olympics in 2009, but it's been one controversy after another ever since.
Along with a recession that began in 2013, Rio is inundated with the Zika virus. Its waters are also heavily contaminated and body parts recently washed ashore near the Olympic beach volleyball stadium.
Rio de Janeiro is rich in slums and poor in middle-class households.
Tax revenue for Rio's local government will come in $5.6 billion short in 2016 as royalties from oil production have collapsed to just $1 billion.
Hosting the 2016 Olympics could cost Brazil as much as $15 billion.
A legalized sports betting market could have helped offset at least a small percentage of that mammoth figure. Brazilian lawmakers have been considering gambling legislation for years, but no action has been taken.
That means the millions of dollars in sports bets expected to be placed on the Olympics will remain offshore. And so will the tax revenue.
Privatization Underway
Opponents to Temer believe the interim president is too quick to sell off government assets.
Should the Brazil online sports betting market come to fruition, Temer would eventually look to privatize the company once it's matured. Along with the lottery, Temer's Democratic Movement Party thinks the two companies would be worth about $2.4 billion.
In addition to the lottery and sports betting, Temer is considering selling two of the country's airports, its semi-public petroleum corporation, and the Bank of Brazil.
"The government is showing it does not know how to govern, and as a result, is having to sell of public patrimony," former president Luiz Inácio Lula da Silva told Folha de S.Paulo.