Brandon Steven, 2010 WSOP Main Event Top-10 Poker Player, Subject of Federal Investigation
Posted on: February 15, 2017, 06:02h.
Last updated on: February 15, 2017, 06:53h.
Kansas businessman and well-known poker player Brandon Steven is under surveillance by the US Department of Justice (DOJ), and he apparently wants the world to know about it.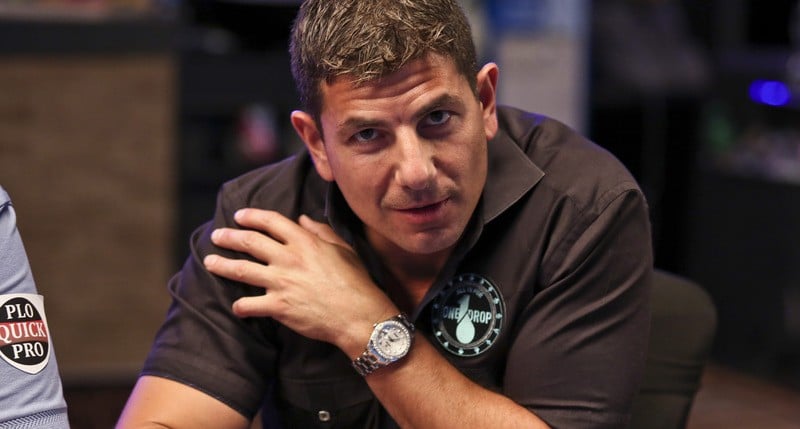 Media outlets in Kansas have published a letter this week provided by Steven that clearly shows his involvement in a federal investigation. According to the document, the DOJ's District of Kansas office revealed to the businessman that a telephone line he's been utilizing was wire tapped for 30 days between May 14 and June 13, 2015.
Steven says the federal probe relates to his involvement with trying to build a casino in southeast Kansas, as well his routine playing of high-stakes poker. He explained to the Wichita Eagle that he's fully cooperating and has committed no wrongdoing, nor have any charges or allegations been levied at him.
Steven is certainly no stranger to the poker circuit. He's amassed over $3.1 million in live tournament earnings since 2006, and finished 10th at the 2010 World Series of Poker (WSOP) Main Event for a win of $635,011. His distinguished poker resume includes 14 WSOP cashes.
No Crime Committed
The DOJ letter doesn't assert any criminal misconduct, but simply informs Steven that he's been watched.
"This notice does not mean that you are being charged in court with anything," Assistant US Attorney Aaron Smith wrote in the letter. "It only means that you, or someone using a telephone subscribed to you, were intercepted talking with a person using the telephone number."
Smith signs off in friendly terms with the salutation, "Very truly yours."
The US government is permitted by law to listen in on landline and cell phone calls if law enforcement first obtains a judicial warrant from a judge. The DOJ hasn't released any comment regarding the Steven investigation.
The Plot Thickens
Steven being told by the DOJ that his phone line was tapped isn't worthy of national news, but there's much more to this story.
It was two years ago that successful entrepreneur, whose business interests include car dealerships and health clubs, tried to win a bid to develop a $145 million casino named Castle Rock. His group's petition was never granted, and the project was ultimately terminated.
Meanwhile, Sedgwick County Commissioner Michael O'Donnell (R) 31, served one term in the Kansas State Senate between 2013 and 2017.
The commissioner says he too received the same exact letter as Steven, and conceded to KWCH, the local CBS affiliate news station, that it's causing him some unrest. O'Donnell told the media outlet that he doesn't know what the nature of the surveillance would be, but admits the Steven family has donated to his campaigns in the past.
Similar Guides On This Topic