Bracelet & a Ring: Poker Champ Proposes to Girlfriend After WSOP Win
Posted on: June 25, 2023, 11:31h.
Last updated on: June 25, 2023, 11:58h.
For poker pro AP Louis Garza, the $1.3 million he won in Event #50 of the World Series of Poker (WSOP) in Las Vegas on Saturday night just wasn't life-changing enough.
So the San Antonino resident dropped to both knees and changed it more. He proposed to his girlfriend immediately following the $10K Pot-Limit Omaha Championship at Horseshoe and Paris Las Vegas.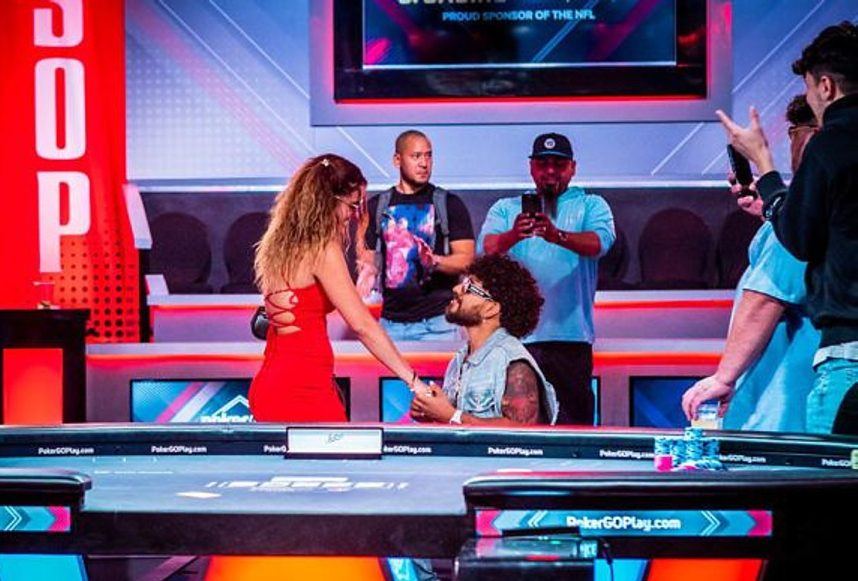 "Don't think any other time would be right besides now, because I don't think I would even be right here without her," Garza interrupted the winner photo session to announce, as a dozen of his friends captured video from the rails.
Garza dressed for the occasion in an unbuttoned sleeveless denim jacket, Christian Dior shades, and plenty of jewelry of his own.
"Man, that's just me all day, any day, Monday, Tuesday, Jesus' birthday, your birthday," Garza told Poker News before his win or proposal.
It was Garza's first career bracelet after several Top 20 WSOP finishes and a circuit ring he won in January 2018. His career earnings now total $1.8 million, according to Poker News.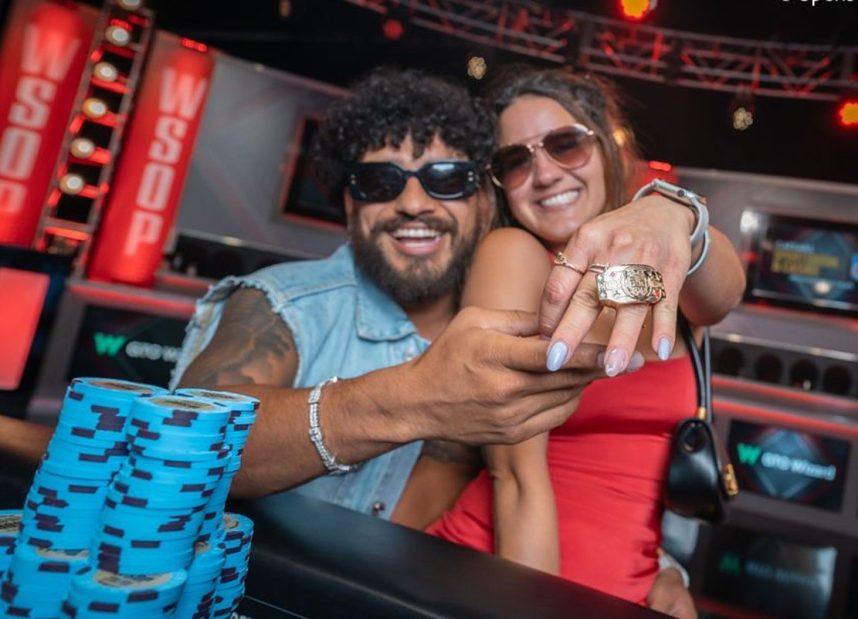 Rally at (the Former) Bally's
For a while, Garza no doubt thought, his proposal would have to wait for a better time.
Garza was dead last in a field of four when the four-day tournament opened its final day on Saturday. But a series of good plays turned his fortunes around. Garza faced fellow Texan Arthur Morris of Plano in a heads-up duel that caused several chants of "Let's go Texas!" to erupt from the rails.
That action lasted only a few minutes, though — until Garza caught a third four on the river.
Morris, with six Top 10 WSOP finishes and his own circuit ring to his name, took home $809K.
The tournament began last Wednesday with 731 players competing for a $6.8 million prize pool — including poker heavies Stanislav Halatenko, who finished third; Sam Soverel, who finished sixth; and Kosei Ichinose, who finished seventh.