Bet356 to Challenge Romanian Licensing Revocation Fiasco
Posted on: October 21, 2015, 12:32h.
Last updated on: October 21, 2015, 12:41h.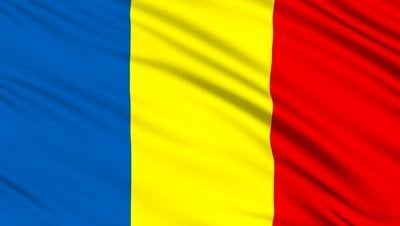 Bet365 is likely to challenge the revocation of its license by the Romanian regulator and an accompanying ruling that added it to a blacklist of illegal online gambling sites in the country.
At the same time, bwin.party was also added to the blacklist.
Last week the Romanian National Office for Gambling mysteriously announced that Bet365 was no longer welcome to offer its services to Romanian's, despite assertions from the company that it had "at all times acted in compliance with all relevant Romanian and European legal and regulatory requirements."
Bet365 has reason to feel aggrieved because it had paid back taxes to the Romanian government as a condition of its licensing compliance to the tune of €30 million (€34 million).
So what happened?
Did Romania just take its money and run?
Sweeping Reforms
Romania initiated sweeping gambling reforms this year, lowering its tax rates in the hope of opening up the market to foreign operators.
The country had been offering partially regulated online gambling since 2010, but punitive tax rates meant that not one foreign operator applied for a license in the ensuing years.
Romania's gambling legislation of 2010 failed even to establish a regulatory body to oversee the industry, a situation that has now been rectified.
This year's reduction of tax rates to 20 percent on gross gaming revenue and a cheaper licensing fee prompted a swell of interest from operators, including Bet365 which, while unlicensed at the time, had a strong interest in the Romanian market through its subsidiaries Hillside Gaming and Hillside Sports.
Among the international operators that applied and received licensing were PokerStars, Betfair, 888 Holdings, Unibet, Sportingbet and Superbet.
Dues Paid
Then in May a clause was added to the Romanian gambling bill that new licensees would be required to pay retroactive taxes of 20 percent on all online gambling revenues earned from Romanian players since 2009.
The Monitoring Committee of the National Office of Gambling was given the job of calculating how much each operator owed, after which it would have to pay up or face blacklisting.
Bet365 paid its dues and was granted a temporary license to operate in the country.
However, the regulators justification for its decision last week appears to be that the Bet365 and bwin.party continued accepting Romanian bets after the September 10 deadline to make reimbursements to the Treasury and before the regulator gave it the official greenlight on October 10.
Bet365 told eGaming review that it believes it complied with the regulator's demands and said it has not ruled out taking the matter to an international court.