Barron Trump's 6'7″ Frame Spurs Prospective College Basketball Odds
Posted on: September 5, 2023, 10:50h.
Last updated on: September 30, 2023, 08:39h.
Barron Trump is former President Donald Trump's youngest and only child with former First Lady Melanie Trump. The 17-year-old largely avoids the public eye, but recent reports that he's sprouted to 6'7″ have spurred some oddsmakers into taking bets on where the Trump Organization heir might attend college and play basketball.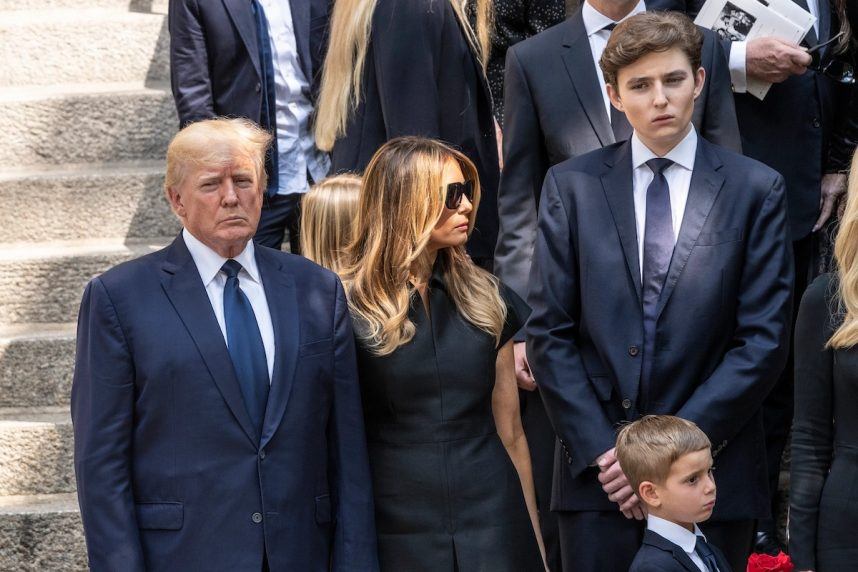 A leading offshore sportsbook told Casino.org today that it's taking bets on where Trump might pursue higher education. Melanie has said in the past that Barron is a sports-obsessed kid passionate about soccer and basketball.
Barron lives in Florida at his parents' Mar-a-Lago estate. Oddsmakers at Bovada believe the best bet is that Barron will stay somewhat locally and play basketball at the University of Miami (+300). But since the Trumps also have strong ties to New York and maintain a penthouse on the upper floors of Trump Tower in Midtown Manhattan, the bookies also think Barron might consider St. John's University in Queens.
St. John's is also at +300. The line implies a likelihood of 25%. A winning $100 bet on that line would net $300.
Other schools with odds include Florida State and University of Connecticut (+500), Michigan State (+700), Kentucky (+850), and Duke and UNC (+1000).
Talent Unknown
Melanie and her husband predominantly keep Barron out of the public. Since the couple left DC, Barron has attended Oxbridge Academy in West Palm Beach. The ultra-private college preparatory school was founded in 2011 through a $50 million gift from Bill Koch. The Koch family has long been some of the Republican Party's richest donors. The family's realty division, Koch Real Estate Investments, acquired the unfinished Fontainebleau Las Vegas in 2021 and is working to bring the Strip casino to market.
Oxbridge does offer athletics, with its Thunderwolves sports teams participating in the Florida High School Athletic Association. However, the Thunderwolves' boys' varsity basketball website shows a roster of players, but Barron Trump isn't one of them.
It's unknown if Barron plans to play high school hoops during his senior year. Still, Bovada is taking bets not only on where Barron might play college basketball but also on which NBA team might pick him in the NBA Draft. The New York Knicks, at +200, are the betting front-runners.
The Miami Heat (+275), Los Angeles Lakers and Boston Celtics (+500), and Golden State Warriors and Chicago Bulls (+700) round out the top six likeliest teams to add Trump to their roster. As for whether Barron will be a first-round pick, the odds are long at +5000.
Presidential Children
The children of presidents and former presidents have their pick when attending college. Malia Obama enrolled and graduated from Harvard after leaving the White House. Sasha Obama, her younger sister by two years, enrolled at the University of Michigan but transferred to and eventually graduated from the University of Southern California.
President Joe Biden's three children, the late Beau, Hunter, and Ashley, respectively attended the University of Pennsylvania, Georgetown, and Tulane as their undergrads.
Former President George W. Bush's two daughters — twins Barbara and Jenna — respectively attended Yale and the University of Texas for their undergrads. Barbara went on to achieve her master of public administration from Harvard.