Trump Organization Reportedly Mulling Return to Casino Business, Phil Ruffin Visits White House
Posted on: March 31, 2017, 12:00h.
Last updated on: April 3, 2017, 10:36h.
The Trump Organization is reportedly in discussions to re-enter the casino business with a new property in Las Vegas.
The president's former company, which he still owns but is today controlled by his two adult sons Donald Jr. and Eric Trump, is rumored to be working with fellow billionaire Phil Ruffin on the project.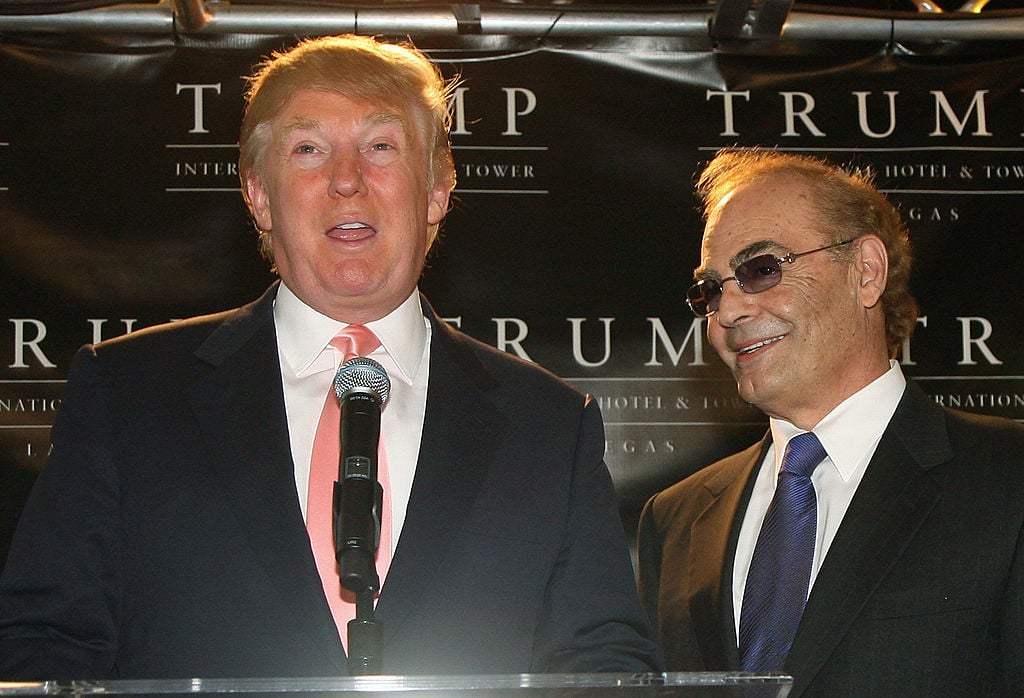 The prospected property is a four-acre parcel of land near the Vegas Strip adjacent to the current Trump International Hotel. Ruffin and the Trump Organization hold equal 50 percent stakes in the luxury hotel and condominium building.
Located at Fashion Show Drive across from Wynn Las Vegas, the acreage in question is presently a paved parking lot. But according to a recent Forbes article, Ruffin and Trump might be considering turning the pavement into a gambling floor.
If the report is true, President Trump's powerful position would complicate the gaming license process for Nevada regulators.
"It's rare that we have someone who is an elected official asking for gaming approval, Nevada Gaming Control Board Chairman AG Burnett told the Las Vegas Sun recently. "A gaming license cannot be held by someone who holds office in the State of Nevada."
In addition to his stake in the Trump International Hotel, Ruffin owns Treasure Island Hotel and Casino.
Ruffin Heads to DC
Adding speculation to the rumors is Ruffin's visit to the White House this week.
Though the two have long been friends and Ruffin told the Associated Press he's never been to the presidential residency in his 82 years, the overnight stay on Thursday provided plenty of time for the billionaires to talk about a variety of issues. And if Donald Jr. and Eric are seriously considering returning the family company to the gambling business, the president presumably took time to talk casinos with Ruffin.
"It's a lonely job," Ruffin said of the presidency. "I have been friends with him for a long time. It'll be nice to catch up."
The president served as Ruffin's best man during his 2008 wedding to Oleksandra Nikolayenko, a Ukrainian model who is 47-years his younger.
Nikolayenko is close friends with First Lady Melania Trump, another Eastern European immigrant who married into money. Melania is also considerably younger than her husband, but by only 24 years.
Trump Gambling
Billionaire Carl Icahn closed the last remaining casino from the Trump Entertainment Resorts brand last fall. The Trump Taj Mahal was later sold to Hard Rock International for an undisclosed sum.
While Trump made a small fortune off his casinos, the properties that extended from Atlantic City to California also provided plenty of fodder for the president's critics who routinely cite his numerous bankruptcy filings. A return for the Trump Organization into casinos would certainly create a media news storm that the commander-in-chief might understandably wish to avoid.
Ruffin has denied any such talks about a casino between his company and Trump's have taken place. However, Eric Trump, like his father, has routinely sung Ruffin's praises.
"I couldn't imagine a better partner," the new Trump Organization boss said this month.
Similar Guides On This Topic