Massachusetts Sports Betting Kiosks Outside Casinos Proposed by State Regulators
Posted on: April 10, 2023, 10:15h.
Last updated on: April 10, 2023, 10:27h.
Massachusetts sports betting kiosks remain limited to inside the state's three casinos, but gaming regulators say a forthcoming study will help determine if allowing the self-service wagering terminals to be placed elsewhere would benefit the public.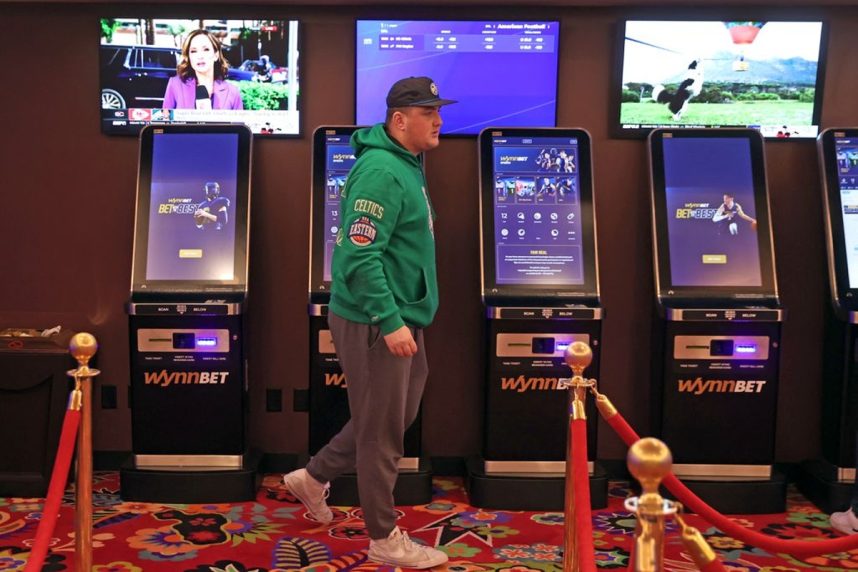 The Massachusetts Gaming Commission (MGC) last week announced it has hired a third-party gaming consultancy to complete a review "on the feasibility, and potential impact, of allowing retail locations in the commonwealth to operate sports wagering kiosks." Proponents say the kiosks would provide better convenience. Critics say the machines would result in more problem gambling.
Massachusetts lawmakers last year approved a measure authorizing sports betting at the state's three commercial casinos and two horse racetracks, plus online. Retail sportsbooks at Encore Boston Harbor, MGM Springfield, and Plainridge Park commenced in late January. Online operations began in March with six online sportsbook platforms.
The MGC, tasked with implementing expanded gaming laws passed by the commonwealth, was given the herculean task of finalizing regulatory specifics of how sports betting operates and is governed. The MGC also developed the licensing guidelines for in-person and online sportsbooks.
The five-member commission believes there are enough sports bettors in Massachusetts who would prefer not to use a legal online sportsbook in the commonwealth and instead place their bets in person. With sports betting kiosks remaining limited to inside the three casinos, the MGC believes allowing those terminals outside of the casinos in certain businesses such as bars and restaurants is a warranted discussion.
Variety of Reasons
Anyone aged 21 and older physically located inside the state of Massachusetts has convenient access to a legal sportsbook via their computer or mobile device. Each internet sportsbook approved by the MGC must utilize a geolocation provider that pinpoints the precise location of the user wishing to bet online.
Though the vast majority of the betting action in states where retail and online sportsbooks are allowed is facilitated over the internet, there's a substantial faction of legacy bettors who previously used underground bookies who remain hesitant, or downright opposed, to using an online book.
Sports betting kiosks can deliver expanded and more convenient access," the MGC wrote in a letter to state lawmakers outlining the gaming regulator's exploration plans.
Online sportsbooks are unattractive to some because such platforms can closely track a bettor's behavior, wagering history, and overall win/loss performance. In-person sportsbooks and kiosks allow more anonymity and a more cash-based offering.
One-Stop Service
The MGC believes if Massachusetts wishes to be a legal sports betting state, the product should be easily accessible. But for bettors residing in Worcester, the state's second most populated city after Boston, the closest in-person sportsbook is about a 45-minute drive to Plainridge Park.
Allowing sportsbook kiosks across the state that remain linked to a casino or online sportsbook would greatly reduce travel times. And the standalone sportsbook machines can handle nearly all of a bettor's needs.
"Sports betting kiosks can accept cash, winning tickets, vouchers, and grant full access to all sports propositions and pari-mutuel horse racing," the MGC added.
What the kiosks cannot do, however, is negotiate odds for a bettor seeking something that's not currently on the board. Such examples include a bettor wishing to construct a unique parlay.