Australian Online Gambling Amendment Could Reverberate in New Jersey
Posted on: November 12, 2016, 11:26h.
Last updated on: November 12, 2016, 11:26h.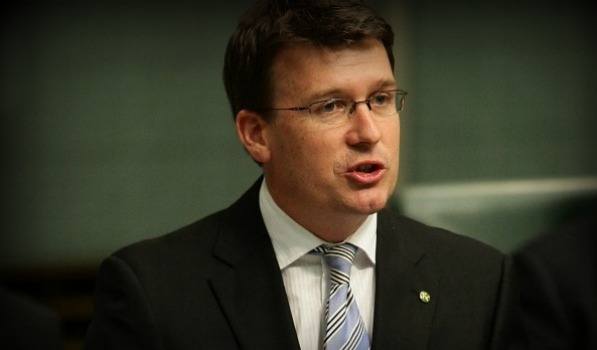 Australia has introduced the long-awaited amendment to its 2001 Interactive Gambling Act, designed to make life tougher for offshore online gambling companies targeting the country, and it could have repercussions as far away as New Jersey.
The Act will clarify that only operators holding a license in Australia can offer its products to Australians, thus transforming the country from a gray market, in industry terms, into a black market.
It will give powers to the Australian Communications and Media Authority (ACMA) to impose penalties of up to AU$1.35 million ($1 million) per day for individuals, and up to AU$6.75 ($5 million) for companies found to be in violation of the law.
"Currently hundreds of illegal gambling services are easily accessible on the internet and we know that people are more likely to get into trouble online," said Minister for Services Alan Tudge. "We expect online wagering providers to meet community expectations; the tougher laws will seriously disrupt illegal offshore providers from acting unscrupulously or targeting vulnerable Australians.
"The government is committed to taking tougher action against illegal offshore wagering providers and this bill does exactly that."
Echoes in New Jersey
For foreign sports betting companies like Ladbrokes, Betfair, and William Hill, which are doing a brisk trade servicing Australia's betting whims, this is a little problem; they are already paid up licensees.
But for poker companies like PokerStars and PartyPoker, which operate in the New Jersey market, it's far more problematic. Online poker, unlike sports betting, has never been legalized in Australia, and the new bill will reinforce its illegality.
Meanwhile, the New Jersey Division of Gaming Enforcement has said that, while it is prepared to license some foreign operators that engage with legally gray markets, it will not tolerate those that engage with black markets.
Thus, PokerStars and PartyPoker may be forced to choose between the two.      
In-Play Betting Loophole to Close
The Act will also reinforce the ban on live, in-play betting. The Interactive Gambling Act, which was drawn up before the existence of in-play betting, states that bet on events that have already started can be placed with bookmakers over the phone but not on the internet.
UK bookies have bypassed this statute by introducing "click to call" betting apps that use voice recognition technology to allow gamblers to confirm their bets using a simple voice command. This loophole will be closed.
Foreign bookmakers argue that this is a victory for neo-Luddism over technological disruption.
"I think it's a win for the lazy, traditional monopoly wagering operators in Australia who are more interested in protecting their monopoly than giving consumers what they want," Cormac Barry of Irish-based Sportsbet told the Sydney Morning Herald recently.