As Atlantic City Casinos Fight for New Government, Area Residents Face Several Potential 2020 Elections
Posted on: February 15, 2020, 12:05h.
Last updated on: February 14, 2020, 12:22h.
Atlantic City casinos posted its 20th consecutive month of increased gross gaming revenue in January. But many in the gaming industry believe the town would be better off with a new form of government.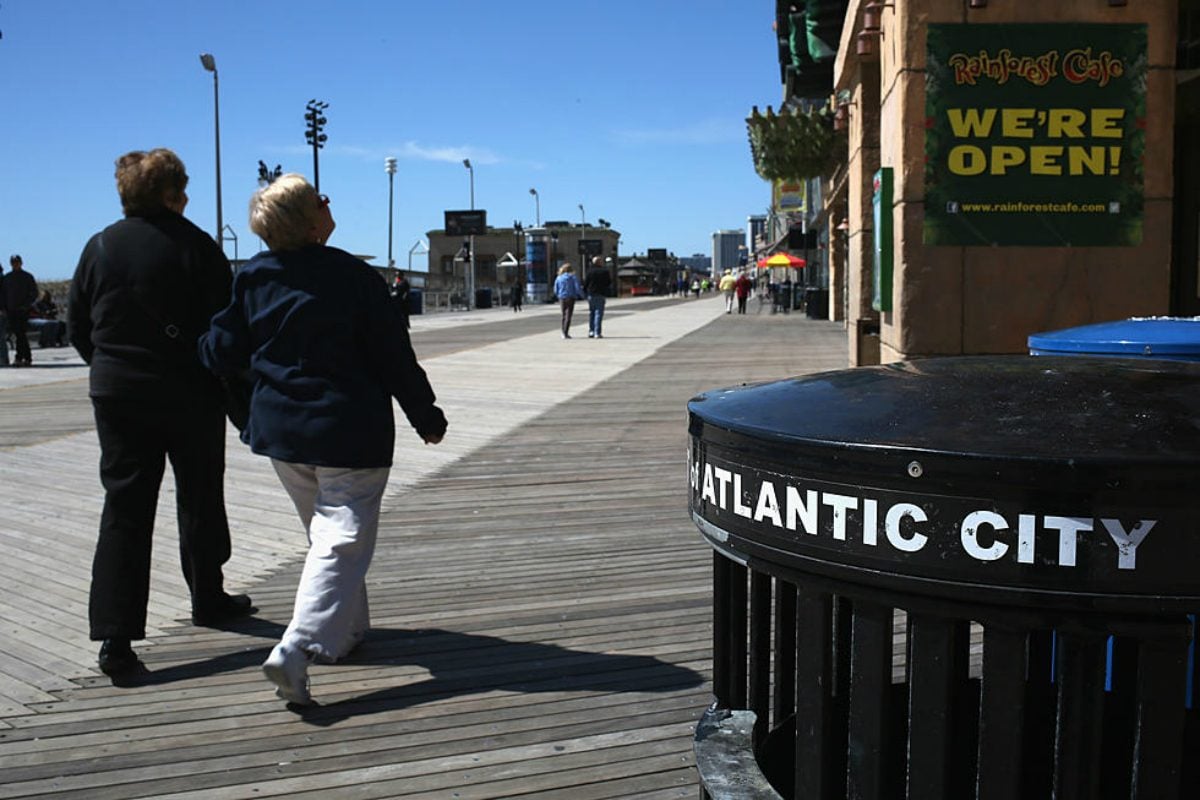 Atlantic City Residents for Good Government, the committee backing the effort to put a ballot question before voters in a special election next month, wants to do away with the mayor-led local government. It favors a smaller city council, a mayor who is more of a figurehead, and an appointed city manager performing the chief lawmaking duties.
The committee successfully submitted the required signatures, which were verified by the City Clerk. Atlantic City residents are scheduled to decide on March 31 whether they favor stripping Mayor Marty Small (D) of his duties.
Resorts Casino owner Morris Bailey is predominantly funding the special election effort. Per the New Jersey Election Law Enforcement Commission, of the $208,138 in funds raised by Atlantic City Residents for Good Government, Bailey is responsible for $151,720.18.
Unite Here Local 54, the casino union that represents around 10,000 workers in the Atlantic City gaming industry, contributed $11,717.99. And though he isn't currently involved with Bailey's campaign, Hard Rock CEO Jim Allen said recently that perhaps "a change is needed."
Election Schedule
The Atlantic City Democratic Committee has asked a New Jersey Superior Court judge to dismiss the March 31 election on claims that the committee wrongly obtained petition signatures. If the election isn't held, or the referendum is defeated, a primary will be held in June for the mayoral election next fall.
On Friday, Pamela Thomas-Fields (D) announced she will challenge Small in the Democratic primary. She is the first candidate to file paperwork to run in the June election.
Thomas-Fields is well-known in the community, and previously headed the Main Street Atlantic City authority.
She was a candidate to replace former Mayor Frank Gilliam (D) after he pleaded guilty to wire fraud and resigned, but city council instead went with Small. Thomas-Fields was also unsuccessful in her 2013 bid to be an Atlantic County freeholder, and though nominated by state Sen. Chris Brown (R-Atlantic), she wasn't selected in 2018 for the NJ Casino Control Commission.
Democratic Decisions
Atlantic City's government has long been riddled with corruption. Gilliam was the fifth mayor of the casino mecca to be busted on corruption charges since the 1970s.
Bailey's Atlantic City Residents for Good Government says it's time to give power to the voters.
Under the municipal manager form of government, YOU will elect council members who will appoint a professional manager to oversee day-to-day operations for the benefit of our residents, NOT for the benefit of politicians," the committee argues.
While the Atlantic City Democratic Committee is fighting to block the special March election, the group hasn't publicly endorsed Small for the primary. It didn't exactly need to, as he was expected to be the only candidate prior to Thomas-Fields' entry.
"Atlantic City has a wealth of resources, a resilient economy, and, most importantly, residents, business proprietors, and investors who are looking for someone with bold leadership and a clear vision for the future," Thomas-Small said in her campaign statement. "My administration will be dedicated to nurturing Atlantic City into the world-class resort she was always destined to become."
Similar Guides On This Topic