Atlantic City Casinos Heat Up, August Gaming Win Totals $280.2M
Posted on: September 17, 2023, 09:30h.
Last updated on: September 18, 2023, 03:44h.
Atlantic City casinos reversed course in August after a disappointing July when gross gaming revenue (GGR) fell more than 13%.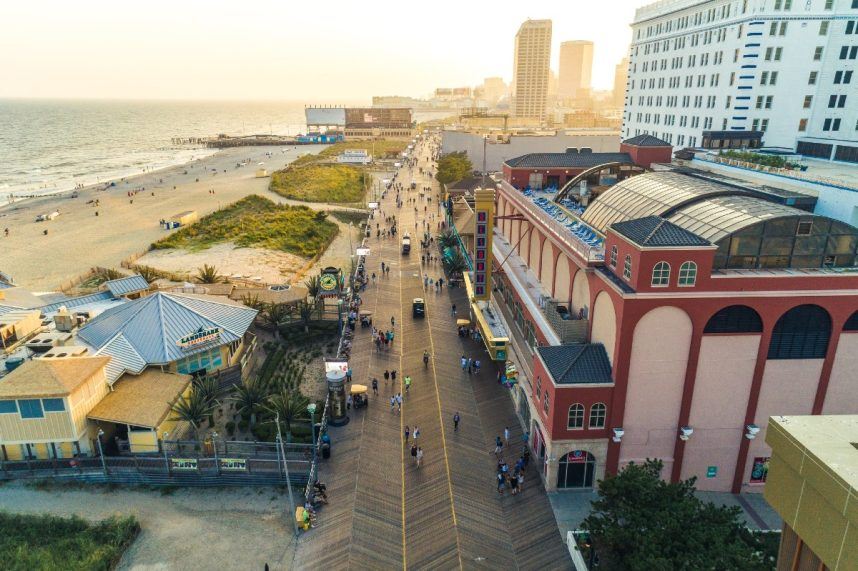 August win turned back to black after the nine brick-and-mortar casinos won $210.5 million on their slot machines and $69.7 million on their tables. The combined haul of approximately $280.2 million was a 2.3% year-over-year gain.
Slots fueled the rally as terminal hold climbed 3%. Felt income was flat from August 2022.
The $280.2 million in land-based GGR is the second-highest retail mark for any August in the past nine years. The $210.5 million from slots was the highest mark for an August since 2013.
iGaming continued its growth last month, with interactive games winning $155.2 million from remote players. That's 18% better than a year ago.
Oddsmakers also fared well, as the books kept $96 million of the $725.9 million in bets wagered. The sports betting income was 47% richer than in August 2022.
Gaming Growing
New Jersey's gaming industry, one of the three richest along with Nevada and Pennsylvania, continues to see GGR increase.
The roughly $531.6 million generated by the Atlantic City casinos, iGaming platforms, and sportsbooks was a nearly 13% increase on August 2022. The $531.6 million represented the state gaming industry's second-all-time highest GGR monthly mark.
Atlantic City's total gaming revenue in August exceeded $500 million for only the second time in history and is on pace for a very strong year," said a statement James Plousis, chair of the New Jersey Casino Control Commission.
The summer season was busy for the state's gaming interests. The $1.49 billion won during June through August represented a 10.5% surge in summer 2022 when statewide GGR totaled $1.35 billion. The increase is a difference of about $142 million.
"Comparing Atlantic City's results from the three summer months to prior years, this summer's casino win and total gaming revenue both reached their highest levels in a decade. While results from some operators were mixed, overall, the summer has been encouraging for Atlantic City and the region," Plousis concluded.
Profits Plummeting
Though gaming revenue keeps climbing, with statewide GGR year to date up more than 11% to $3.7 billion, the Atlantic City casinos say the state's media comments promoting the health of the industry are somewhat disingenuous.
Executives at the nine casinos say since they share a considerable portion of their monthly iGaming and sports betting revenues with third-party partners like DraftKings and FanDuel, the monthly revenue reports don't necessarily relay how their businesses are performing.
While GGR is up more than 11%, brick-and-mortar from January through August is up only 2.3% compared with the same eight months in 2022. Meanwhile, inflation and higher labor costs have severely impacted their bottom lines.
The casinos last month revealed that their first-half 2023 profit margins declined 18% to $281.4 million, despite net revenue climbing 1.5% to nearly $1.6 billion. Net revenue includes income from gaming, hotel rooms, and food and beverage sales.