Atlantic City Approves $2.7B Mixed-Use Development for Bader Field Airport
Posted on: March 24, 2023, 12:01h.
Last updated on: March 24, 2023, 02:13h.
The Atlantic City Council this week unanimously approved a memorandum of understanding for a proposed $2.7 billion mixed-use development located at Bader Field. The development is officially called "Renaissance at Bader Field" and is billed as a "net-zero carbon LEED Platinum community."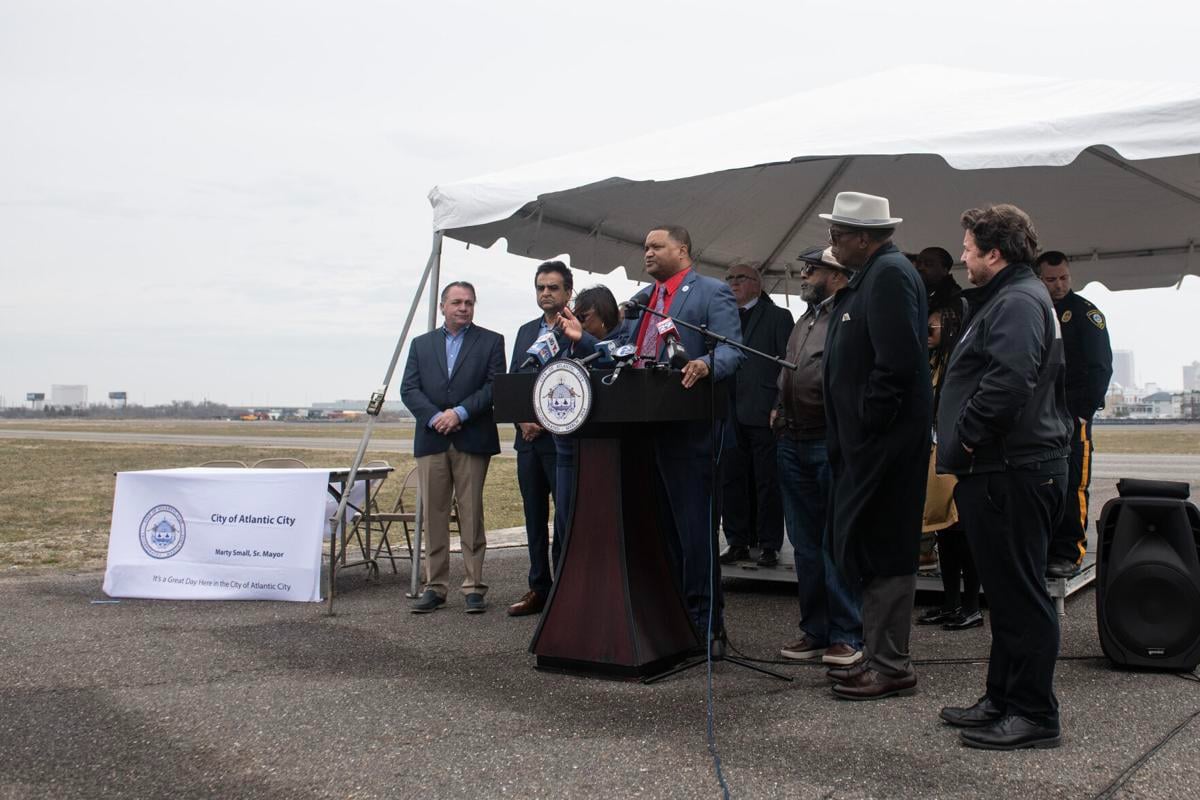 Bader Field, the city's former airport, has sat vacant since its last flight in 2006 and has long been targeted for development by state and local officials. The city finally believes it's found a suitable developer for the 143-acre property just a half-mile from the Atlantic City Boardwalk, where six of the town's nine casinos reside.
The Atlantic City Council on Wednesday evening gave its blessing to the Renaissance at Bader Field concept. The development pitch comes from DEEM Enterprises, LLC, consisting of local businesspersons and real estate developers with grand plans for the vacant property.
DEEM officials say they'll build 4,000 housing units with luxury condominiums, townhouses, and apartment complexes. A 2.4-mile Formula One-graded raceway is set to weave through the community, the attraction tailored to automobile enthusiasts with high-performance cars like Ferraris and Lamborghinis available for residents to rent. The community is to be additionally complemented by retail shopping centers and restaurants.
"This project won't just change the landscape of Atlantic City but will give our taxpayers relief like never before," said Atlantic City Mayor Marty Small (D). "The ratable base will nearly double."
The City Council's sign-off is ceremonial only, as the state controls Atlantic City's governance. The approval nonetheless gives DEEM Enterprises the upper hand over a rival bid.
Collusion Alleged
DEEM Enterprises isn't the only development firm interested in Bader Field. Showboat owner Bart Blatstein, along with Post Brothers, a nationally known builder of multifamily developments, in November pitched the city a $3 billion multi-use project for the former airport grounds.
Blatstein's concept seeks to build 10K residencies with 400,000 square feet of retail and office space. The Philly businessman has proposed intersecting the property with canals modeled after Amsterdam to provide an abundance of waterfront living.
Blatstein says his presentation didn't receive much consideration from the city. He also contends that the Atlantic City Council and Small failed to properly conduct a competitive bidding process for the Bader Field opportunity.
"Respectfully, this lack of transparency and competitive bidding process certainly is not reflective of the highest standards for openness and public credibility that [New Jersey] Gov. Phil Murphy has to his great credit set for his administration," Blatstein said in a statement.
Six-Month Exploratory Agreement
The source of DEEM's $2.7 billion in investment funds wasn't revealed during this week's council approval. City officials say the memo of understanding simply gives the firm six months of exclusivity to Bader Field.
DEEM has a six-month window to show us what they got," Small said. "This is their chance." The first step is presumably demonstrating to the city that it has the financial wherewithal to make good on the $115 million it has pledged to purchase the property.
Before construction can begin, the state will need to approve the development. Murphy's administration hasn't yet weighed in on the city vote, but the New Jersey Department of Community Affairs (DCA) said it's "pleased to see interest" in Bader Field.
New Jersey has controlled Atlantic City's governance since 2016. The takeover resulted from runaway expenses, high taxes, and overall poor governance of the casino town.