Arkansas Supreme Court Rules Cherokee Nation Is Qualified Casino Applicant
Posted on: July 16, 2020, 10:24h.
Last updated on: July 16, 2020, 12:17h.
The Arkansas Supreme Court has rejected a lower court judge's decision that the Cherokee Business Nation — bidding for the lone casino license in Pope County under the entity Legends Resort and Casino, LLC — is not a qualified casino applicant in the state.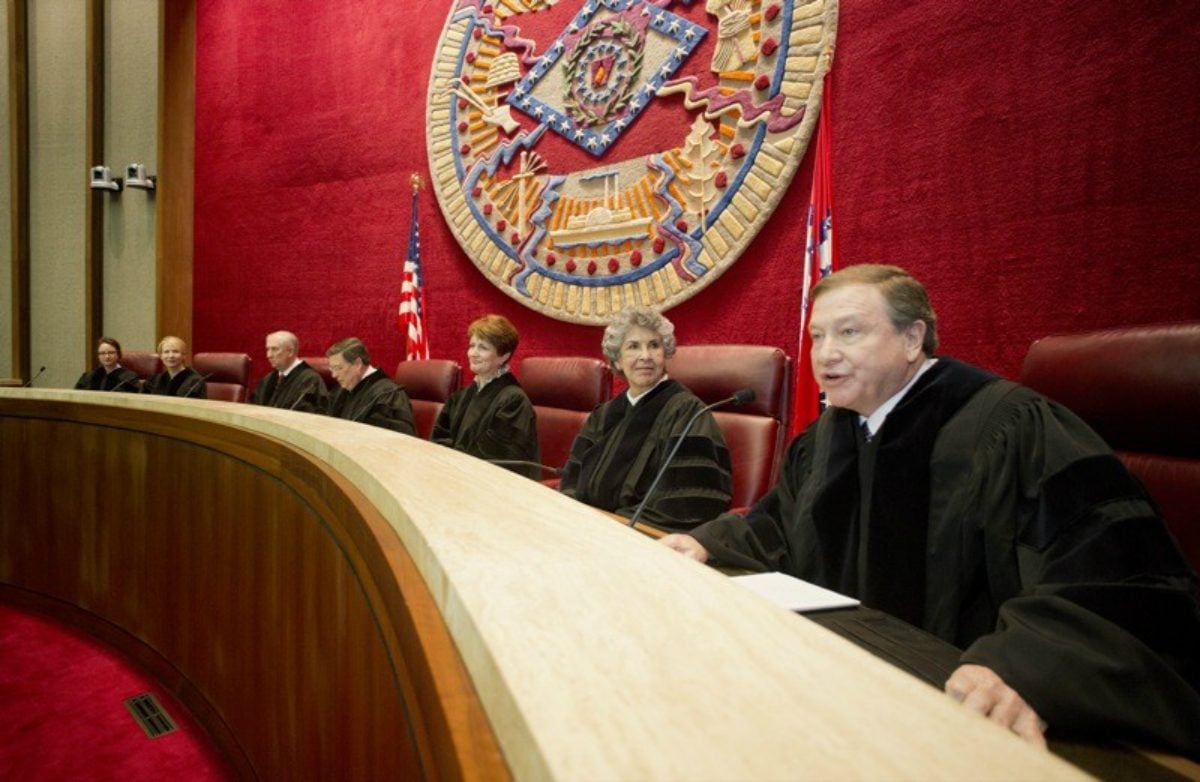 Earlier this month, Pulaski County Circuit Judge Tim Fox ruled that since the business Legends Resort and Casino have no experience operating a gaming facility anywhere in the country, its bid for the Pope County license is disqualified. Attorneys for the Cherokee Nation, which is based in Oklahoma, argued otherwise, saying the Native American group has decades of experience in tribal gaming operations.
Fox's decision was appealed to the Arkansas Supreme Court, and this week the high court agreed with the Cherokees. The state supreme court said Legends is indeed "a casino applicant as defined by the Arkansas Constitution amendment" that voters passed during a 2018 ballot referendum.
"All casino applicants for a casino license in Pope County and Jefferson County are required to demonstrate experience conducting casino gaming," the Arkansas Racing Commission's (ARC) minimum qualifications for casino gaming explains.
The Jefferson County casino license has already been awarded to the Quapaw Tribe of Oklahoma and its Downstream Development Authority.
Pope's Blessing
Arkansans voted 54-46 percent in favor of bringing full-scale commercial gambling to the state. The ballot amendment earmarked one casino license each for Pope and Jefferson counties and allowed the state's two racinos — Oaklawn and Southland — to transition into casinos with slot machines and table games.
Nearly two years since the vote, the legal courtroom drama continues for the lone casino license in Pope. Two qualified applicants now remain — Legends and Gulfside Casino Partnership.
Deciding which of the two Pope County casino bids would move was supposed to be a rather simple process. Each of the seven Arkansas Racing Commission members gave the casino proposals a score of 0-100. The project with the highest tally was to receive the gaming license.
However, the Commission found bias in Commissioner Butch Rice's grading of Gulfside a perfect 100, while awarding the Legends plan only 29 points. Rice's scoring single-handedly tipped the score in Gulfside's favor, 637-572.
Despite Rice denying he had any bias, ARC rejected his scoring, which resulted in a tally favoring Legends. State attorneys advised the commission to remove itself from the matter, and Arkansas Attorney General Leslie Rutledge's office is now intervening.
Petition Denied
In related Arkansas casino news, this week the state secretary's office rejected nearly 100,000 signatures submitted by a campaign seeking to legalize as many as 16 new commercial casinos.
Arkansas Wins 2020 says it has been notified by the secretary's office that the signatures were rejected based on "allegedly failing to certify that canvassers had passed two separate background checks."
The campaign says it's filing a Petition for Review with the Arkansas Supreme Court "to address what we believe is an erroneous declaration of insufficiency," said campaign spokesman Taylor Riddle.
Similar Guides On This Topic
Latest Casino Stocks:
Retrieving stocks data...
Retrieving stocks data...
Retrieving stocks data...
Retrieving stocks data...
Retrieving stocks data...