Potentially Inappropriate Text Messages Add Fuel to Arkansas Casino License Fire
Posted on: June 30, 2020, 12:03h.
Last updated on: June 30, 2020, 09:23h.
The Arkansas casino license legal drama added another plot twist over the weekend. That's after potentially inappropriate text messages were made public between Arkansas Racing Commission (ARC) Chair Alex Lieblong and an attorney representing one of the two bidders.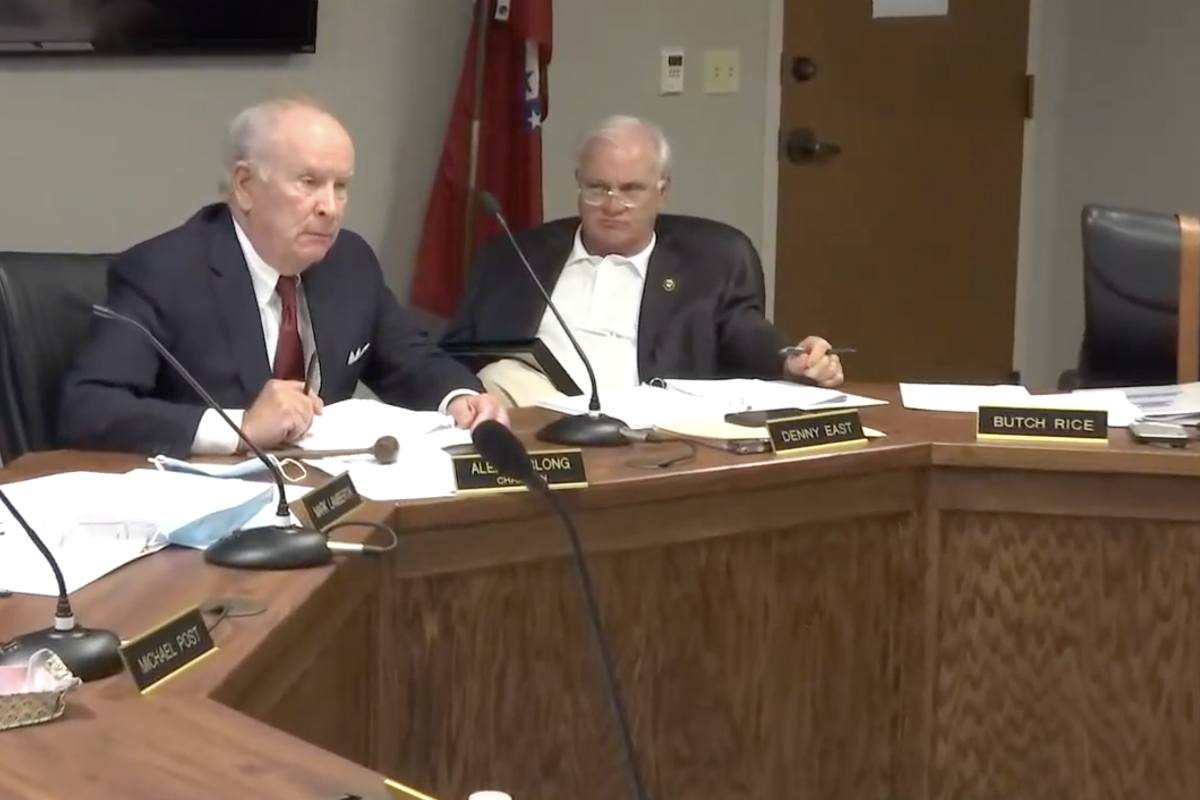 On Saturday, an attorney representing Gulfside Casino Partnership questioned whether the text exchange represented possible collusion between the commission and the Cherokee Nation.
In the text exchange, Lieblong and former Arkansas Attorney General Dustin McDaniel, who is now representing the Cherokee Nation Businesses, discuss the path moving forward after a contentious meeting held June 22. The Arkansas Democrat-Gazette obtained the transcripts of the exchange through a Freedom of Information Act.
The Arkansas Democrat-Gazette reports the text message chain:
Lieblong: "Just landed let's me clear my head tonight."
McDaniel: "10-4! Thank you again for your service in a complicated matter. I think we should get AG [attorney general] approval to bring Byron [Freeland] in?" (Freeland is a private attorney who is the commission's counsel)
Lieblong: "That's it's okay with AG meeting without the other side being there."
McDaniel: "10-4. Been on the phone with [the attorney general's Deputy Chief of Staff Brian] Bowen and other lawyers. Is there a good time to talk? That's a good thought. Good progress being made. Go get 'em!"
Lieblong replied with a thumbs-up emoji.
Amanda Priest, communications director for Attorney General Leslie Rutledge, said a verbal request to have Freeland assist in the matter was denied, as he was replaced to act on behalf of casino matters by the attorney general at the end of 2019.
More Scandal?
Arkansas voters passed a 2018 ballot referendum that allowed Oaklawn and Southland racetracks to become full-scale commercial casinos with slot machines and table games. The constitutional change additionally legalized one gaming establishment each in Pope and Jefferson county.
The Jefferson County license was awarded to the Quapaw Tribe of Oklahoma's Downstream Development Authority a year ago this month. The tribe, along with the Cherokees, largely funded the initiative to legalize gambling, a campaign known as Driving Arkansas Forward.
Issuing the second casino license, however, has been a rocky road. Last week, the Arkansas Racing Commission voted to dismiss Commissioner Butch Rice's vote on grounds that there was "reasonable suspicion of bias" in his scoring. Rice graded the Gulfside Casino Partnership plan a perfect 100/100 while awarding the plan put forth by the Cherokees at just 29/100.
Rice's 71-point differential between the two final bids for Pope County ultimately tilted the combined scores of the commissioners 637-572 in favor of Gulfside.
The commission has now asked AG Rutledge's office to work with the two casinos to find a resolution to the dilemma. Scott Hardin of the Arkansas Department of Finance and Administration, which oversees the racing commission, said Lieblong's comments via text were not inappropriate.
But Lucas Rowan, counsel for Gulfside, countered, "Like everyone, we're shocked and concerned by these revelations of possible collusion against Gulfside." McDaniel said such an allegation is "ridiculous."
Text Concerns
Though the state and McDaniel argue the texts do not show any wrongdoing, they do seem to hint that the Cherokee lawyer is trying to direct Lieblong in handling the legal nightmare.
"Very bad new problems. I encourage you to call Mary Robin Casteel [an attorney in Gov. Asa Hutchinson's office] and get Byron back involved before this gets more indefensible. Kat [senior assistant attorney general] tells me she is going to instruct Smokey [Commission Manager Campbell] to issue new letters tomorrow. That would be a serious error," McDaniel added in the text exchange.
"I am sorry to bother you, but you deserve to know before anything else happens Kat is going to instruct Smokey to deny our application tomorrow. Only the commission can grant license. Thus only the commission can deny an application," the Cherokee lawyer concluded.
Casteel told the Arkansas Democrat-Gazette that the exchange suggests that McDaniel is "dissatisfied with the actions of the Attorney General's Office, and I could not disagree with that position more. I have complete confidence in the lawyers from the Attorney General's Office advising the Racing Commission on this issue."
Similar Guides On This Topic