Arkansas Racing Commission Rules Commissioner Butch Rice Had Bias in Pope County Casino Vote
Posted on: June 22, 2020, 11:00h.
Last updated on: June 22, 2020, 02:02h.
The Arkansas Racing Commission (ARC) ruled Monday that Commissioner Butch Rice had a bias in his scoring of the two casino proposals for Pope County.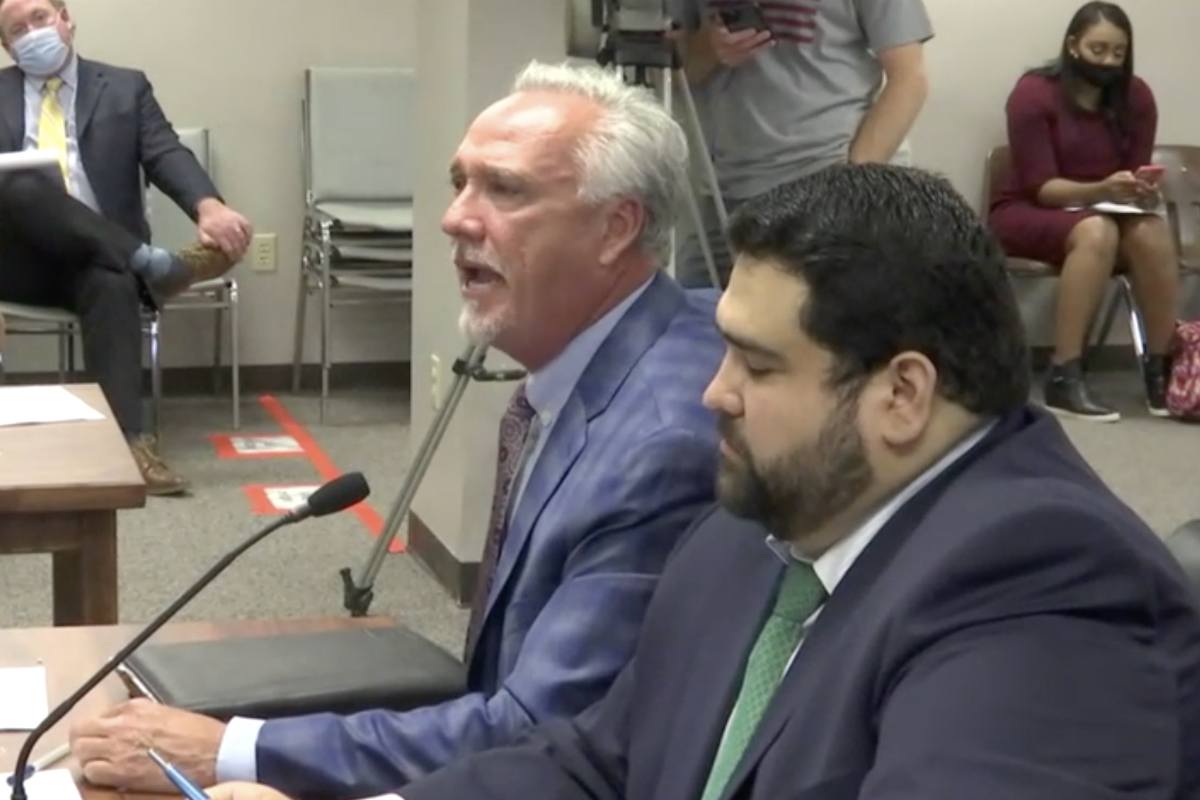 In a lengthy and heated meeting Monday morning, the ARC voted in favor of excluding Rice's vote on grounds that there was "reasonable suspicion of unfairness."
The ARC has one commercial casino license to issue for Pope County. Two proposals were received: one from Gulfside Casino Partnership, a gaming entity based in Mississippi, and another from the Cherokee Nation Businesses, the gaming unit of the Native American tribe based in Oklahoma.
Each commissioner was tasked with grading the two proposals on a scale of 0-100, based on four categories. Rice scored Gulfside a perfect 100, while giving the Cherokee project only 29 points.
Dustin McDaniel, the former attorney general of Arkansas who is now representing the Cherokee Nation, told the commission Monday that Rice's scores were "so wildly divergent that it shows a bias." He added that the commissioner's "scorecard is objectively impossible to defend."
Rice Defends Vote
It was an emotional Monday for Commissioner Rice. While McDaniel said his character was not on trial, the former state attorney general argued that Rice's scoring "stands out like a sore thumb."
McDaniel pointed to the fact that when Rice's score was excluded, the average score for the Cherokee casino proposal was 90.5/100. Rice's 71-point gap in his scoring differentials single-handedly tipped the overall score of 637-572 in favor of Gulfside.
Rice revealed that he only learned today's meeting would be held at 5:30 p.m. last Friday. Holding back tears, he told the commission he spent the weekend not enjoying Father's Day with his family but hurrying to make his defense and hire a lawyer. At the meeting, he explained that he didn't even know his lawyer's full name sitting next to him.
I have worked hard for my character," the president and chief executive officer of Stallion Transportation Group said. "I had no bias. Not one bit."
Rice was accused of becoming too friendly with Terry Green, one of the two founders of Gulfside. "I swear to you, I did not cast anything to hurt either casino," Rice declared.
Next Steps
The Arkansas Racing Commission now plans to hire an independent third-party to re-review the two casino proposals and decide which plan will move forward. Legal counsel to the ARC said it's safe to say the state agency will be sued regardless of how it tries to remedy the situation.
Rice remained visibly upset throughout the meeting. He explained earlier that his contrasting votes were not due to a bias, but an apparent different set of criteria in awarding points.
For example, Rice gave the Cherokee Nation a score of 5/30 for "Proof of financial stability and access to financial resources, including but not limited to legal sources of finances immediately available to begin operation a casino."  McDaniel said the tribe has operated casinos for decades, has no debt, and more than $1 billion on hand.
Committee members could award a certain number of points to each casino in several categories. "Experience conducting casino gaming" was worth 30 points, "time for opening casino" 10 points, "proof of financial stability and access to financial resources" 30 points, and "detailed summary of proposed casino" 30 points.
Rice explained that he was more impressed with Gulfside's financial situation, despite the company saying it would need to finance its $254 million resort in Russellville. The commissioner said Gulfside bringing their own financial executive to previous meetings, something the Cherokees did not, was why he gave the Gulfside a perfect 30/30 score in the category.