US Casino Operators Dominate Global Gaming Industry, Las Vegas Sands No. 1
Posted on: July 18, 2020, 04:04h.
Last updated on: July 20, 2020, 09:39h.
Casino operators headquartered in the United States are controlling the global gaming industry, and Las Vegas Sands has once again claimed the top spot.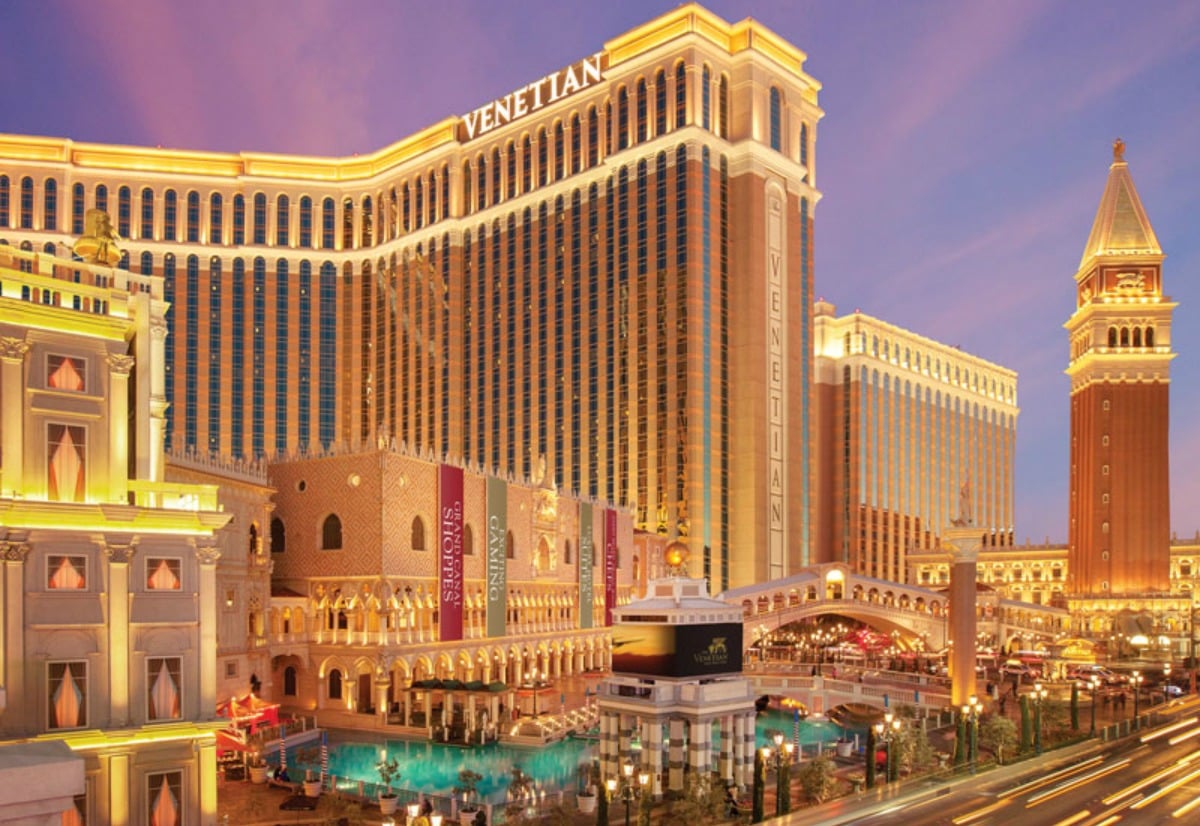 Malta-based Catena Media says it did a deep dive into the worldwide gaming industry. The goal was to determine just how large the expansion of casinos has been over the past 20 years. The research firm concluded that global casino revenues have nearly tripled since 2001. 
Commercial gross gaming revenue (GGR) totaled $130 billion in 2019, Catena concluded. That number was $50 billion in 2001. 
And it is US casino operators leading the surge. In 2018, Sands reported gaming revenue of $13.8 billion. MGM Resorts, which also calls Nevada home, ranked No. 2 at $11.8 billion. 
US casino companies claimed six spots on the worldwide top 10. Caesars Entertainment ranked No. 3 at $8.4 billion, Wynn Resorts No. 5 at $6.7 billion, Penn National Gaming No. 8 at $3.6 billion, and Boyd Gaming No, 9 at $2.6 billion.
Online Win
Sports betting, online casinos, offshore gaming, and internet lotteries continue to attract new people to gamble. Catena says no sector has surged more than online gambling, and it's only expected to go higher. 
Over the last two decades, 100s of different sites offering a medley of bonuses, games, and services have sprung up online, providing a substantial amount of the total global gaming market. The online gambling market is growing tremendously fast and has the potential to provide a sizable portion of the total revenue for the casino market in the future," the report detailed.
"It's anticipated that the financial size of online gambling will double from $45.8 billion in 2017 to $94.4 billion in 2024," the study added.
In 2008, just 6.6 percent of global GGR was generated online. In 2020, it's estimated that internet operations will be responsible for some 14 percent. And with many land-based casinos shut down during the COVID-19 pandemic, online casinos have reported a surge in activity. 
Stats and Facts
Australians lose the most money gambling each year. Catena says the average adult Down Under lost $958 dollars gambling in 2017. Hong Kong residents were next at $768, and Singaporeans third at $725. The average US adult lost $421.
The United States continues to account for the largest gaming market. The American Gaming Association says commercial casinos won $41.7 billion in 2018. That number is exclusive of tribal casino revenue. Macau, the only place in China where casinos are permitted, pulled in $37.8 billion. 
With more than 600 table games, Sands' Venetian Macau is home to more tables than any other casino in the world. Marina Bay Sands in Singapore is second, and also has over 600 tables. 
No casino has more slot machines than WinStar World Casino & Resort in Oklahoma. The tribal venue has nearly 8,000 terminals. Mohegan Sun in Connecticut, also a casino owned and operated by a Native American tribe, is a distant second at roughly 5,000 machines.