AGA Gaming Industry Study Shows Charitable Giving, Diversity as Major Tenets
Posted on: February 28, 2019, 08:23h.
Last updated on: February 28, 2019, 08:28h.
The American Gaming Association (AGA) released a report on Wednesday showing the industry ranks above others when it comes to promoting social responsibility and a diverse workforce.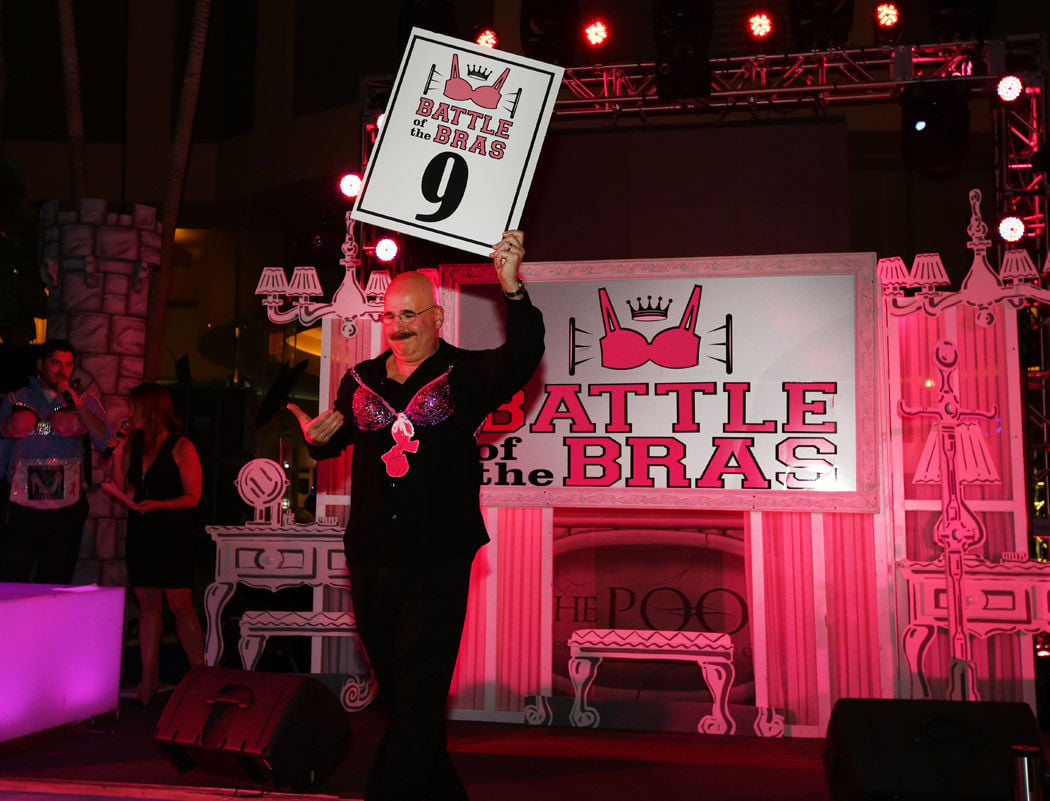 The study — conducted by the US Chamber of Commerce Foundation on behalf of the industry lobbying group —  shows that in 2017, US gaming companies donated $367 million to charitable causes, while their employees completed 422,000 hours of volunteer work for the same year.
The report — titled Corporate Social Responsibility in the Gaming Industry — also noted that the association members were more committed to diverse and inclusive workplaces than other industries.
Today's report shows that the gaming industry is making good on our promise to be responsible community partners, contributing economically and socially to communities across the country," AGA President and CEO Bill Miller said in a statement.
In developing the report, the Chamber Foundation reviewed the social responsibility programs of association members, and then a survey was sent to 15 of its 46 members. Those surveyed represent nearly 170 US casino locations that collectively produced $33 billion in revenues and employed 235,000 workers in 2017.
Charity Begins at Home
According to the study, the surveyed gaming companies gave an average of $23 million to charities in 2017. That compared to a corporate average of $16 million, as reported by the Committee Encouraging Corporate Philanthropy.
The respondents also gave a total of .11 percent of their total revenues to causes, where other industries gave an average of .06 percent.
The gaming companies giving included donations to their own charities: more than 85 percent of AGA members have in-house charitable campaigns, according to the survey, and more than a third said they have both a charitable foundation and a corporate giving campaign.
Favorite AGA member causes include fighting hunger, promoting the arts and culture, and assisting with disaster response.
To determine giving, one AGA member has an online portal to which interested nonprofits submit an application for giving consideration," the report noted. "A committee comprising internal stakeholders from a variety of business units then meets quarterly to determine giving direction."
The giving wasn't limited to financial donations alone. According to the study, AGA member employees volunteered 14 hours of their time annually, nearly five times as many hours as companies in other industries.
House Minorities
The gaming industry also ranks higher than others when it comes to seeking out and retaining minority employees. Nearly 70 percent of respondents have ongoing programs to recruit minorities, according to the study. That compares to 57 percent from a nationwide survey by the Society for Human Resource Management.
Caesars Entertainment reported that it hired 60 percent of its employees from minority groups, and the company has earned a perfect score on the Human Rights Campaign's Corporate Equality Index, which grades companies on LGBTQ policies and other equality issues.
The company has also worked to narrow the pay gap between men and women, with 99 percent of female corporate employees and 98 percent of women who work at Caesars properties earning nearly the same average pay as their male counterparts.
"The numbers from our internal study confirm that Caesars Entertainment is a progressive workplace that values all employees and promotes an open and inclusive culture," said Mark Frissora, the gaming operator's president and CEO, in a news release last year touting the narrow salary gap.
Age-wise, the gaming industry is on par with other industries in terms of hiring millennial and Generation X workers. The survey showed 36 percent of workers are 23-37 years old, and a third are between 38 and 52.
The one range where the industry ranks above others is in employing Baby Boomers: the gaming industry has 28 percent of its workers in the 53-and-up category, compared to just 19 percent of the service industry.
However, that may have some correlation with the fact that only one percent of gaming workers are between ages 18-22 (largely due to prohibitions against workers under 21 being allowed on the casino floor in all but a handful of states), whereas 15 percent of the service industry's workforce is in that age range.