Alabama Church Closes After Secretary's Embezzlment to Fund Casino Trips
Posted on: April 10, 2023, 11:35h.
Last updated on: April 10, 2023, 12:14h.
An Alabama church has shuttered permanently after it was revealed that its former secretary had been stealing money from the congregation for more than a decade.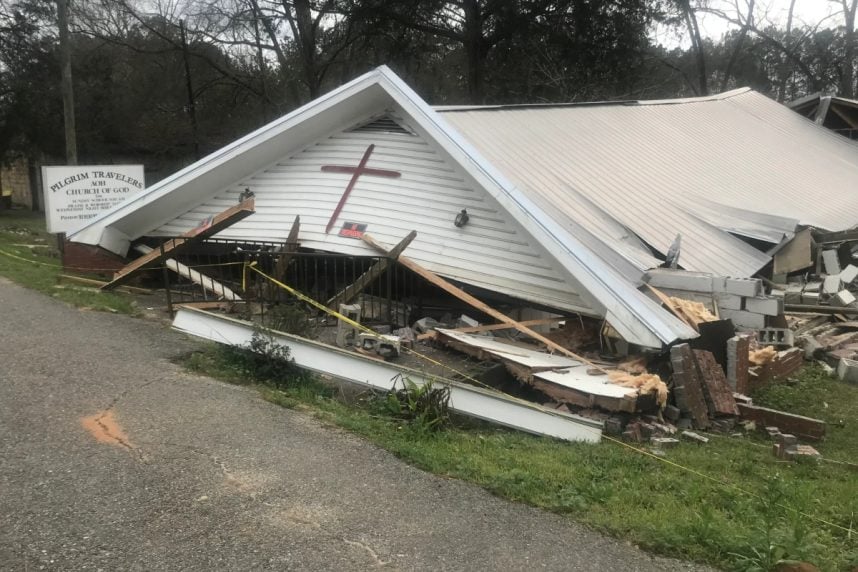 The US Department of Justice for the Middle District of Alabama brought charges against Carmen Ramer Davis, 59, of Opp, in late 2019 after it was alleged by federal and local law enforcement that she had been embezzling money from the Brooklyn Congregational Methodist Church. The FBI and Coffee County Sheriff's Office alleged that Davis regularly defrauded the parish in a theft that stretched from July 2008 through July 2019.
During that time, Davis, who would eventually plead guilty to eight counts of wire fraud, stole $89,440.32 in money belonging to the church. She reportedly spent the money on gambling trips and personal expenses unrelated to the congregation.
The crimes committed by Ms. Davis victimized an entire faith community," said US Attorney Sandra Stewart. "The harm will continue to be felt for quite some time. I am hopeful that the sentence imposed will deter others from engaging in such deceitful conduct."
In exchange for her plea, Davis last week was sentenced to 18 months in federal prison. She will then be subject to one year of supervised release following her prison term.
Casino Habit
Federal prosecutors said the money trail uncovered during their probe led to casinos in Alabama and neighboring Mississippi.
Alabama is home to only Class II tribal casinos, which cannot offer Las Vegas-style slot machines and table games, but only bingo-based gaming machines. Still, Mississippi is one of the richest commercial gaming states in the US. Mississippi's 26 casinos last year generated gross gaming revenue of nearly $2.6 billion.
The DOJ didn't specify the casinos that Davis frequented with the ill-gotten church money.
Davis' embezzlement was discovered in August 2019 when another church official wrote a $75 check that bounced. When Davis' criminal scheme was finally uncovered, it was too late for the Brooklyn Congregational Methodist Church, as the assembly was forced to close after learning of its financial hardship and missing money.
Though Davis was ordered to pay restitution in the amount of $89,440.32, the exact amount she was found to have stolen, she told the court she no longer has the money after gambling it away and using it to cover her personal expenses.
The Brooklyn Congregational Methodist Church closed in 2019.
"The actions of the defendant significantly damaged not only the church, but also the community at large," stated FBI Special Agent in Charge Paul Brown. "I am proud of the work by the FBI and US Attorney's office to hold Davis accountable for her actions and work toward repairing the public's trust."
Separation of Church and Casino
Alabama's lone gaming tribe, the Poarch Band of Creek Indians, has long been a community partner in the regions it operates the tribe's Wind Creek casinos. In Alabama, the tribe owns and operates Wind Creek Atmore, Wind Creek Montgomery, and Wind Creek Wetumpka.
In 2019, the Poarch Indians offered to cover funeral expenses for all victims of a deadly tornado. The tribe spent roughly $184K to pay for 23 funerals.
The Poarch tribe had also offered to help an Alabama church in Wetumpka recover from the tornado with a $25K gift. But church officials rejected the donation on moral grounds.