Alabama Casinos Announce Layoffs Following State Supreme Court Ruling
Posted on: January 31, 2023, 10:41h.
Last updated on: January 31, 2023, 02:31h.
Alabama casinos in Macon and Lowndes counties were ordered by the state's highest court to cease their charitable gaming operations by January 15. The legal ruling has cost hundreds of workers their jobs.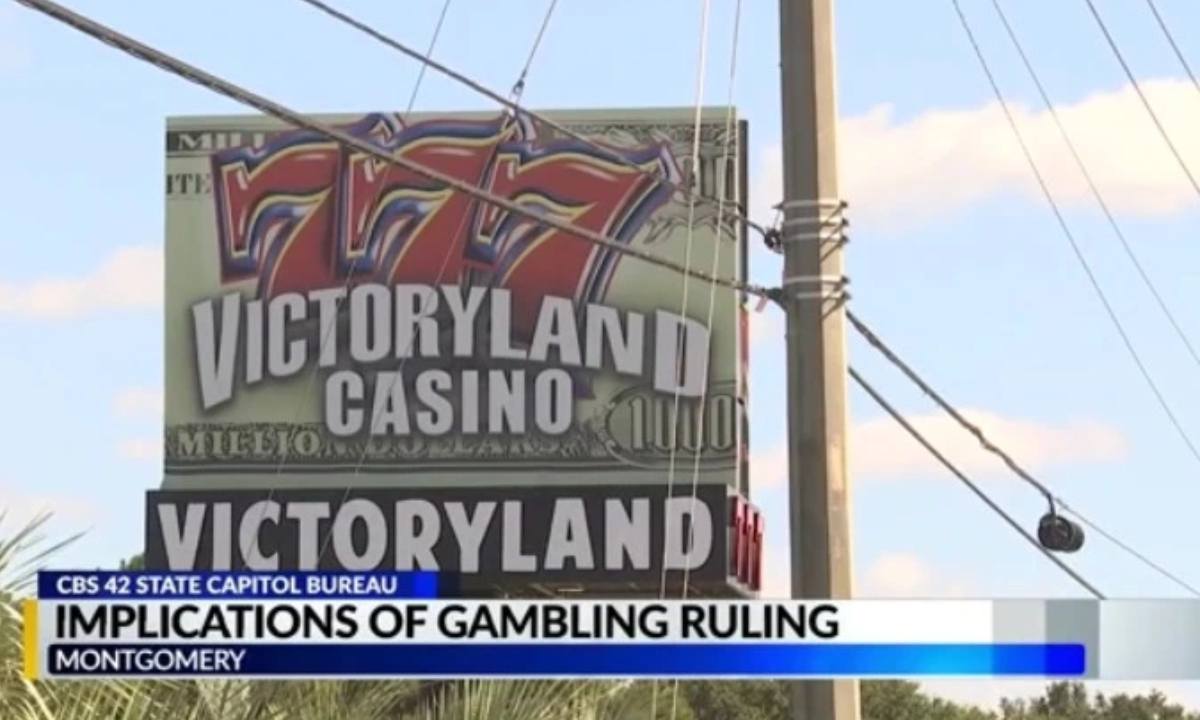 In September, the Alabama Supreme Court unanimously overturned lower court rulings that found the charitable gaming casinos in the two counties to be legal enterprises. The nine justices found otherwise and ruled that Victoryland in Shorter, White Hall Entertainment Center and Southern Star Entertainment Center in Hayneville are operating in violation of the state's gaming laws.
Alabama doesn't permit most forms of gambling. The only legal forms of gambling in the state are pari-mutuel wagering, certain types of charitable gaming, and tribal casinos owned and operated by the Poarch Band of Creek Indians.
Alabama governors have refused to enter a Class III gaming compact with the tribe to allow its Wind Creek casinos to offer Las Vegas-style slot machines and table games. As such, the three Wind Creek Alabama casinos only offer Class I and II gaming — which is predominantly bingo-based gaming.
Voters in Lowndes and Macon respectively passed local referendums authorizing charitable gaming casinos in 2000 and 2003. The ballot approvals provided legal footing for Victoryland, White Hall, and Southern Star to facilitate charitable gaming, with their monthly gaming proceeds going to area nonprofits.
Jobs Lost
The Alabama Supreme Court agreed to review a lawsuit against the three charitable casinos brought by state Attorney General Steve Marshall (R). The state's chief prosecutor argued that the gaming operations at Victoryland, Southern Star, and White Hall far exceeded what the legislature sought to approve in 1980 when Alabama's charitable gaming law was passed.
The state supreme court agreed. In its ruling, the court concluded that the gaming machines at the three casinos constituted "illegal gambling activities." The court ordered that the casinos terminate their gaming terminals by January 15.
The casinos have since laid off hundreds of workers. About 200 workers have been terminated at Southern Star and White Hall. Victoryland said this week that it let go "several hundred employees."
People can potentially lose their homes and cars because they don't have any employment," state Rep. Kevin Lawrence (D-Hayneville) told The Birmingham News.
"It's an area where we don't really have the fortune of determining what type of industry can come to our small, rural county. So, any industry that closes, the economic impact is felt tremendously," Lawrence added.
State Definition of Bingo
The Alabama Supreme Court's ruling cements the state's 1980 charitable gaming law to mean that bingo only involves the game's traditional gameplay of numbers being called out and players marking their cards. Electronic bingo-based gaming machines like the ones inside the three now-closed Macon and Lowndes casinos, the state says, did not constitute charitable gaming.
Lawrence says he hopes to initiate a conversation in the legislature once the state's lawmaking session begins in March. The goal, he explained, would be to pass legislation deeming electronic bingo machines as qualified charitable gaming apparatuses.
In the meantime, the more than 500 casino workers terminated this week have been encouraged to contact the Alabama Department of Labor to find new employment.