American Gaming Association Wants Casinos Eligible For SBA COVID-19 Loan Program
Posted on: April 4, 2020, 11:43h.
Last updated on: April 5, 2020, 10:31h.
The American Gaming Association (AGA), which lobbies on behalf of US casinos, is calling on the federal government to make some changes to a small business loan program approved last month that was a key part of the $2 trillion COVID-19 relief package.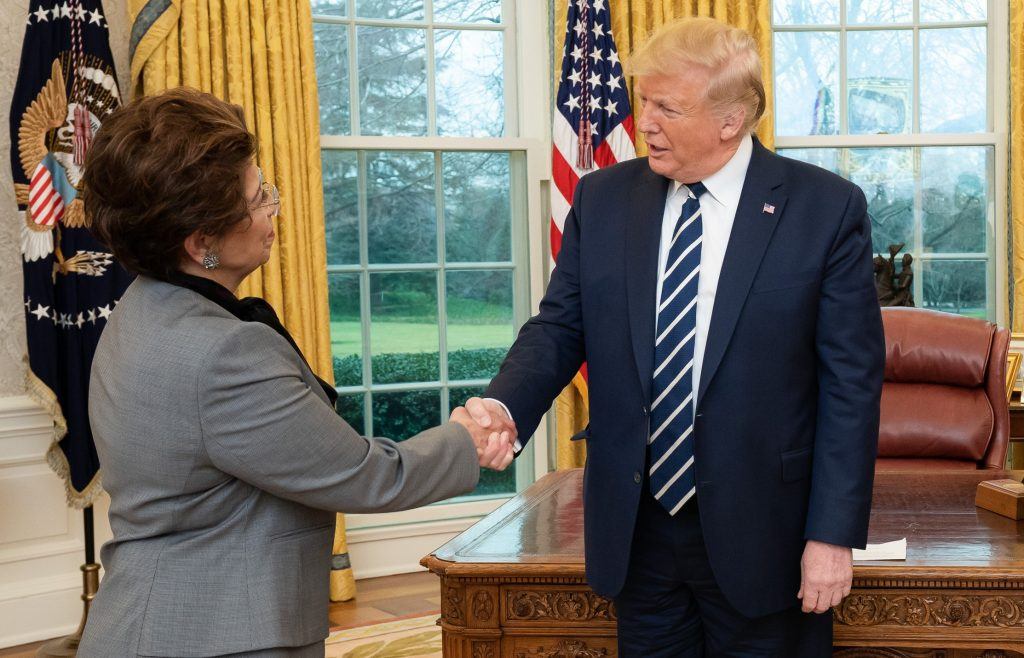 In a statement released Friday, AGA President and CEO Bill Miller said he wants the US Small Business Administration (SBA) to review the guidelines it established for the Paycheck Protection Program (PPP). Miller said the agency used a regulation that will keep many small gaming businesses from getting the resources. The funds are needed to keep their employees on the books while the coronavirus pandemic has brought nearly all gaming activity to a standstill.
In the SBA's guidelines, they cite a 1996 federal regulation outlining what businesses cannot apply for a loan from the agency. "Businesses deriving more than one-third of gross annual revenue from legal gambling activities," are among the ineligible.
Unless amended, these initial guidelines will irreparably harm one-third of the US casino industry and the hundreds of thousands of Americans that rely on gaming businesses for their livelihood," Miller said in his statement.
The PPP is a $349 billion initiative to give support to small businesses that employ 500 or fewer people across the country. Eligible companies can apply for up to $10 million.
According to the SBA's guidelines, at least 75 percent of the loan must be used for payroll costs, although funds from it can also be used for paying employee benefits, and certain interest, rent, or utility payments. If loans are used in that fashion, the loan principal will be forgiven.
SD Senator Calls Casino Exclusion 'Crippling'
On Saturday, a US senator from South Dakota joined the call, telling SBA Administrator Jovita Carranza and US Treasury Secretary Steven Mnuchin Congress intended for any small business to get relief from the loan program.
Republican US Sen. Mike Rounds wrote a letter to those officials saying casinos in Deadwood employ more than 1,200 workers and tribal casinos located in the state create hundreds of more jobs.
"Leaving these types of small businesses out of important federal recovery efforts would prove to be crippling for South Dakota," Rounds wrote.
South Dakota casinos were among the last to close in the US because of COVID-19, doing so the final week in March. That was a full week or longer after other states directed their licensed venues to shut down or gaming companies taking the initiative to close themselves.
According to the AGA, all but two of the 989 commercial and tribal casinos in the US have closed temporarily from the COVID-19 outbreak.
Loan Program 'First-Come, First-Served'
Getting casinos and other gaming-related small businesses eligible for PPP loans is a critical issue because there is a time element to the COVID-19 relief program.
Businesses were eligible to start applying for the loans on Friday, and on Twitter, Carranza said that more than 17,500 loans were approved on the first day. The value of those loans totaled $5.4 billion.
PPP is a first-come, first-served program.
However, President Trump tweeted on Saturday morning he would "immediately" ask Congress to provide more money for the Paycheck Protection Program if it ran out of funds.