Activision Video Games Betting on Continued eSports Growth
Posted on: October 22, 2015, 02:56h.
Last updated on: October 22, 2015, 02:56h.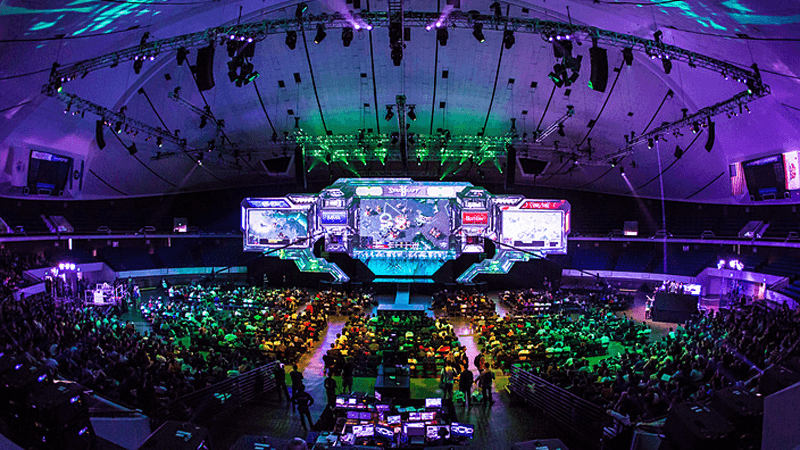 Activision Blizzard, Inc. is a video game publisher responsible for many of the most popular titles today including Call of Duty, World of Warcraft, and Skylanders.
A member of the S&P 500, Activision is readying itself for continued longevity by venturing into an arena it feels will prosper in the coming years: eSports.
eSports is a term used to describe competitive video game tournaments and competitions played among professional players in front of live and online audiences.
Popular around the world, eSports betting is currently illegal in the United States, but like the fast rise of daily fantasy sports (DFS), that could change in the future.
Former ESPN and NFL Network CEO Steve Bornstein will serve as the Activision eSports division chairman, with Major League Gaming Founder Mike Sepso in the role of senior vice president.
"Celebrating our players and their unique skill, dedication and commitment is the essence of our eSports initiatives," Activision CEO Bobby Kotick said in a press release. "With … our deep history and experience in eSports, and now two additional industry leaders, we intend to further enhance our efforts and make certain this remains an important growth driver."
$20 Billion by 2020?
Not convinced people want to sit around and watch others play video games? According to all data, you're wrong.
Over the last few years, eSports has become big business and platforms are popping up around the world for both viewing and betting.
More than 200 million viewers are tuning in, and forecasts estimate the business will grow from $300 million in 2015 to upwards of $1 billion by 2020.
And per Eilers Research, that could explode to over $20 billion should eSports betting become more accepted in countries like the United States.
"eSports is the biggest sport you've probably never heard of," Fnatic CEO Wouter Sleijffers said this week at the Excellence in Gaming (EiG) expo. "Proper regulation will help grow eSports."
Rahul Sood, founder and CEO of eSports betting platform Unikrn, is readying for legalization in the US. His Seattle-based company believes it's only a matter of time until eSports betting comes to America.
"Millions of people watch other people play video games," Sood said recently.
Broad Broadcasts
While daily fantasy contests have recently come under the radar of lawmakers including the Department of Justice in the United States, eSports continues to wait in the wings.
Should Congress declare DFS isn't in violating of current laws, eSports could be up and running in little time.
Thanks to Twitch and other streaming services, broadcast outlets are plentiful stateside.
"I believe eSports will rival the biggest traditional sports leagues in terms of future opportunity," Bornstein stated.
Sood echoes that opinion, but also feels that bringing eSports to land-based casinos could greatly increase revenues by appealing to a new demographic.
Sood maintains that marketing to younger persons is vital for the economic outlook for brick-and-mortar gambling venues.
"We've noticed that there is a significant customer base that does not follow sports like football, but absolutely loves eSports," Sood concluded this week at the EiG conference.