Aaron Hernandez: From Patriots to Prison, Former NFL Tight End Found Guilty, Sentenced to Life with No Parole
Posted on: April 15, 2015, 11:05h.
Last updated on: April 15, 2015, 11:14h.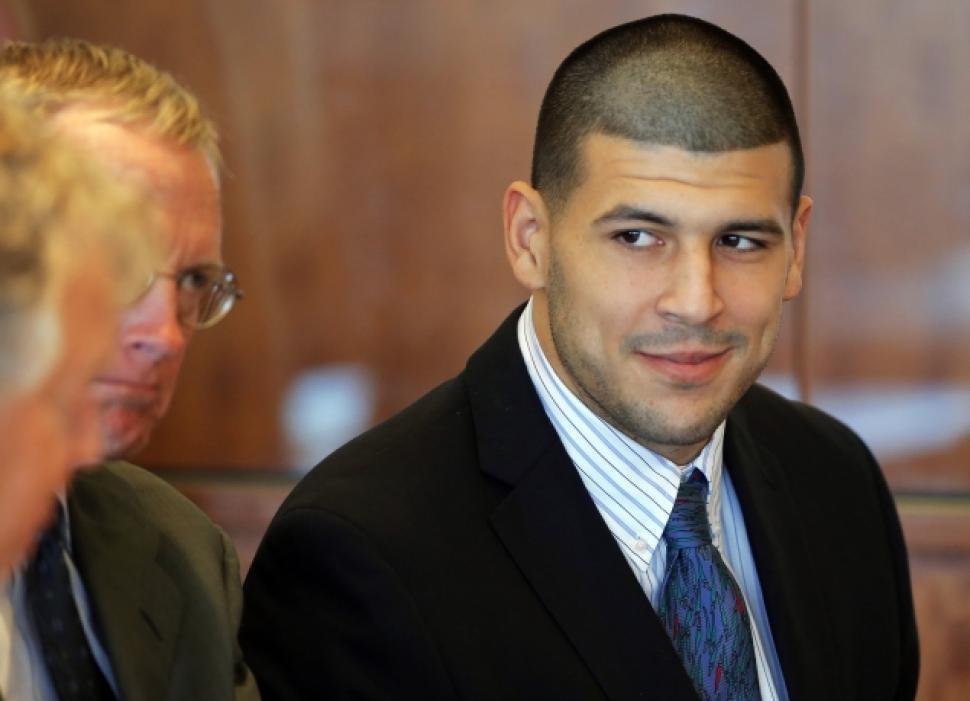 Five years ago, Aaron Hernandez looked like he had it all. He'd been drafted by the New England Patriots, and was looking at a four-year contract and a multimillion-dollar sports career. Now, he's a convicted murderer, and won't be looking at anything but the "grey walls of a prison doing time," as the country song says.
Hernandez was convicted on Wednesday, a verdict that will send the ex-NFL star to prison for life without the chance for parole, having been found guilty of murder in the first degree in the killing of former friend and semi-pro player Odin Lloyd in June 2013.
While there was plenty of suspicion around Hernandez, legal experts weren't certain that the prosecution would be successful in convicting Hernandez on all counts. While prosecutors had plenty of evidence, it was mostly circumstantial, without a so-called "smoking gun" to pin together their case.
Evidence Built Convincing Case for Jurors
However, there was still plenty of evidence to convince jurors that Hernandez was the man responsible for Lloyd's death. Surveillance video from Hernandez's home taken shortly before the shooting appeared to show the former football star holding a gun, and both Hernandez' and Lloyd's DNA appeared on a joint found near Lloyd's body at the crime scene.
Then there was the mysterious activity that took place on the next day. That's when Shayanna Jenkins, Hernandez's fiancée, says that Hernandez asked her to remove a large box from their basement. She said she never looked at what was in the box, taking it straight to a dumpster instead.
These pieces of evidence were combined with the fact that Hernandez appeared to have an argument with Lloyd two nights earlier in a nightclub to paint a picture that Hernandez was the murderer.
The defense attempted to find holes in the story, of course: they admitted that he had been on the scene when Lloyd was killed, but said that two other friends (Ernest Wallace and Carlos Ortiz) were the ones responsible for the killing. Lawyers argued that Hernandez was simply a confused 23-year-old who didn't know how to act in the aftermath of witnessing a murder.
Wallace and Ortiz are also facing first-degree murder charges, with both having pleaded not guilty.
That didn't win over the jury, however. After 36 hours of deliberations over the course of a week, they came back with guilty verdicts on both the first-degree murder charge and five related gun charges.
Faces Other Criminal and Civil Charges
Hernandez is already facing life in prison for the murder of Lloyd, but his legal troubles aren't over yet. He stands accused of killing Daniel Abreu and Safiro Furtado in a separate 2012 incident at a Boston nightclub. A judge ruled that the case shouldn't begin until after the Lloyd murder case was completed, but it could potentially start later this year.
The former NFL tight end is also facing wrongful death lawsuits in all three killings. Because of the potential for monetary compensation in these cases, a $5 million lien was placed on Hernandez's home in North Attleborough last summer.
In addition, he is also being sued by Alexander Bradley, a former friend who says that Hernandez shot him during a 2012 trip to Florida.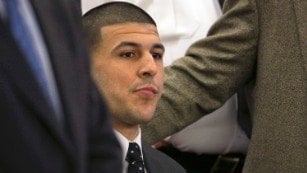 These other incidents were not allowed to be mentioned during the current trial, as they didn't pertain to the Lloyd case.
However, jurors said that they learned about them shortly after sentencing ended, and one juror said that hearing about the other alleged incidents made them feel "that we did the right thing."
During sentencing, Lloyd's family spoke passionately about the young man they were so close to before his death.
"It doesn't feel like Odin's not here," said Olivia Thibou, Lloyd's sister. "It feels like just a bad dream."
As for Hernandez, who appeared somewhat dazed as his guilty verdict was read, Bristol County District Attorney Thomas Quinn isn't sure it's really registered yet.
"I think when you're taken away and they say, 'life in prison without parole'…there's got to be some response. But I don't know if he got it," the prosecutor said.