FanDuel to Launch in United Kingdom Next Month
Posted on: July 28, 2016, 05:15h.
Last updated on: July 28, 2016, 03:11h.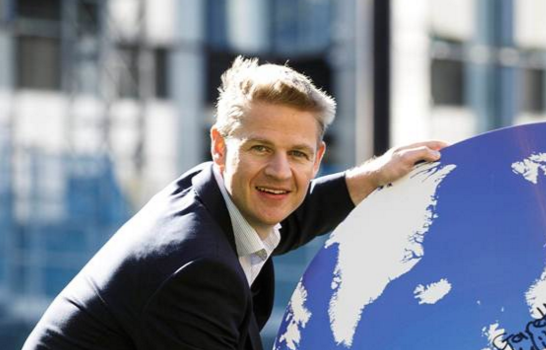 FanDuel has received a UK license and plans to go live there early August, in readiness for the start of the domestic soccer season. It was, said the daily fantasy sports giant company, the "first step in its international expansion plans."
These are plans that have been incubating for some time; in 2015 the company raised $275 million in investment, a formidable war chest that was expected to aid its international expansion.
Its entrance to the UK, however, may have been delayed by its legal troubles in the US, as regulators and legislators in certain states, most notably in New York, rounded on FanDuel and its closest competitor, DraftKings, accusing the two companies of operating illegal gambling.
Nevertheless, both companies applied for gambling licenses in the UK, despite their protestations in the US that DFS is not gambling because it's a game of skill. This was a stick used to beat them by Assemblyman Frank Pallone at a recent Congressional hearing on the legality of DFS.
Home to Roost
But, in fact, for all the talk of international expansion, this is essentially a company coming home. Despite its focus on American sports, FanDuel began life as a tech startup in Edinburgh, Scotland, and its CEO, Nigel Eccles, is a Northern Irishman. The company moved to Houston, Texas, to launch the FanDuel brand we know today, before relocating to New York, but it has maintained its Scottish roots and still has offices there, where Eccles still lives.      
It's likely, then, that FanDuel has a better understanding of the UK market than DraftKings, which has yet to capture the collective imagination as it has done in the US since its launch in February.
And while DraftKings' offering is very similar to its US platform, but with a clear focus on soccer, Eccles has hinted that FanDuel may take a different track in order to engage with a country where real, in-play sports betting is just a touchscreen tap away.
Big Changes to Platform Hinted
"Candidly, we're going to test the waters, but it's an unknown. Everyone needs to prove that there is a market outside the US," he told Bloomberg last November.
"It may not even be a daily fantasy product," he added. "I told the guys, come to me with a skill-based product in the UK that you think will work. We think that sports is universal, but the way people engage with sports is different, and the right game for them might be different in every country."
Exactly what FanDuel UK will look like when it launches in next month is anyone's guess, but the one certainty is that it will be heavily soccer-centric.
In order to enhance its live data stream in this field, the company has enlisted the help of sports data provider Opta, which, said Karol Corcoran, director of international marketing at FanDuel, will play a role in its "unique" new scoring system.
"Our team has spent a lot of time on developing the right product for the UK's football fans and we've already had a lot of positive feedback from users during our beta contest phase, which was rolled out during the 2016 Euros," she said.
"We can't wait to bring the full product to market."
Most Read