$1B Atlanta Motor Speedway Casino Resort Proposed, Peach State Gaming Battle Off to Races
Posted on: October 22, 2019, 12:12h.
Last updated on: October 22, 2019, 12:20h.
Owners of the Atlanta Motor Speedway (AMS) are prepared to invest $1 billion to transform the property into a major casino resort complex that would feature private residences, hotel, convention space, a theme park, movie theater, and retail shopping.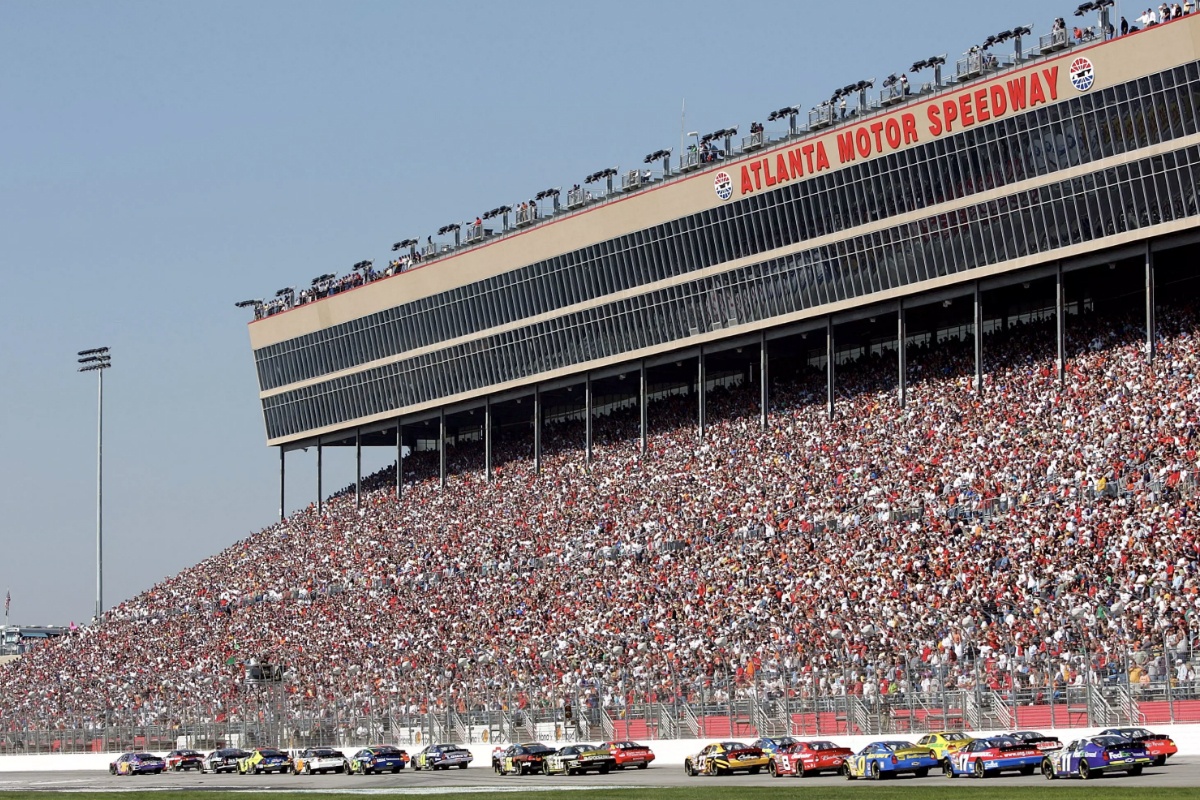 Atlanta Motor Speedway President Ed Clark said the concept was envisioned with the Mashantucket Pequot Indians in Connecticut, the tribe that owns and operates the Foxwoods Resort Casino.
We're talking a full destination that caters to the entire family, and not just for people to come and gamble," Clark said. "As a matter of fact, the casino footprint would probably be 10 percent or less of the square footage of the entire operation."
Foxwoods sponsors the Monster Energy NASCAR Cup race that's held at the New Hampshire Motor Speedway, another track owned by AMS parent Speedway Motorsports.
The $1 billion Atlanta Motor Speedway project would feature a 700-room hotel, accompanied by an 85,000-square-foot casino. The development also calls for 75,000 square feet of convention space, an 11,000-seat concert venue, 10 restaurants, 300,000-square-foot mall, a movie theater, a 400-unit timeshare, and a 330,000-square-foot theme park.
Timing Right?
Georgia is one of just eight states that still doesn't have a commercial or tribal casino. Aside from its state lottery, the Peach State continues to maintain its prohibition on gambling.
But with 2020 approaching and a new legislative session getting underway in January, the casino conversation is once again being renewed.
"I have never seen so much energy and so much enthusiasm about this issue," Sen. Brandon Beach (R-Alpharetta) told the Atlanta Journal-Constitution. "I think there is a momentum to 'let's go ahead and let the voters decide.'"
For a commercial casino to come to Georgia, two-thirds of the House and Senate chambers would need to support putting a ballot referendum before voters to amend the state constitution. From there, a simple majority is needed for the amendment to pass.
Referendums can only be put before voters on even-numbered years, meaning Georgians could be faced with the decision to legalize casinos in a little more than a year.
Voters Need Clear, Unbiased Info
Georgia is in the Bible Belt, and is considered one of the more conservative states in America. However, a 2017 poll conducted by the AJC found that 56 percent of voters would endorse a gaming referendum.
House Speaker David Ralston (R) tasked a committee this past summer to study gaming and decide what the industry might look like should voters back a potential referendum. Ralston hasn't stated where he stands on the issue, but instead wants voters to understand what they would be voting for.
This is about dialogue and informed decisions," Ralston spokesperson Kaleb McMichen said. "Everybody has always stopped at the question of 'should or shouldn't.'"
"If we're going to ask the question and ask it completely, folks need to know if it gets on the ballot as a constitutional amendment, what is it going to look like?" McMichen added.
Opponents have riled up scare tactics to convince citizens to oppose gambling.
Rep. Wes Cantrell (R-Woodstock), who is also a pastor, said recently, "While there would likely be some revenue increases due to gambling, this revenue would be more than offset by the increased costs to our state due to gambling addiction, sex trafficking, loss of jobs, less spending by those who gamble, small businesses closing, increased crime, and bankruptcies."