What Will The WSOP Look Like In 30 Years?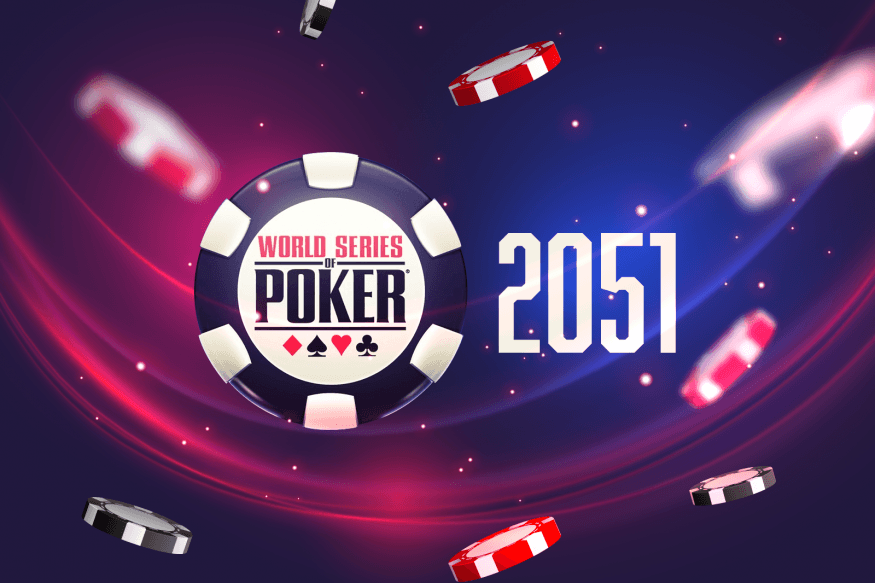 Since its inception in 1970, the World Series of Poker has been the most important event of the poker world. What started as a small competition designed to generate more interest for the game has grown into a massive annual event.
These days, the WSOP features dozens of tournaments and gathers tens of thousands of players from all over the world.
To say the World Series has changed since its humble beginnings in the 70s would be a gross understatement. It is, by far, the largest poker festival worldwide, and it's likely to remain so for the foreseeable future.
To keep up with the times, WSOP organizers had to implement many changes over the years regarding the number of bracelet events, buy-ins, event structures, and much more.
Players nowadays have different expectations than those from 10, 20, or 50 years ago.
Looking back at how the World Series of Poker has developed over the years, it's interesting to speculate what the event will look like in the future. So, if we jump ahead a few decades, what might the WSOP look like in 30 years?
Will There Even Be The WSOP In 30 Years?
It's one thing to speculate about how WSOP could look like a year or two, but trying to look ahead three decades, we first need to consider whether the completion will even exist.
The Series has existed for over 50 years, so going by that information, why wouldn't it be around in 2051?
The fact of the matter is: Poker has achieved its peak of sorts.
In the years following the 2003 landmark Moneymaker win in the Main Event, the game has seen expansion like never before. Everybody wanted to play poker, and pretty much everybody did.
But after the boom period, as expected, some people started to lose interest in the game. They moved on to the next fad, and this changed the poker landscape quite a bit as the worldwide player pool has dwindled.
This isn't to say that the game doesn't have a huge following still, but looking ahead 30 years, it's really hard to say if there'll be enough interest to keep the WSOP going.
After all, the skill gap between serious pros and recreational players is growing faster and faster, so it might be hard to attract new faces to the game later on.
While some form of WSOP is likely to be there, it is hard to say if it will be a massive event like today or more of a niche competition gathering a relatively small number of remaining poker aficionados?
It's really hard to say either way.
Of course, there are quite a few arguments regarding WSOP staying with us and growing further.
Poker is a rather unique and exciting game as it successfully combines elements of skill, luck, and socializing. This is probably why it's had so much success in the first place, as it offers something for everyone.
Another reason going in favor of poker and the WSOP still being around in the fairly distant future is that the USA is moving towards the regulation on a federal level.
There are already several states offering online poker within its borders, and soon, interstate poker could become a reality.
All of this refers to online poker, of course, which brings us to the second important point in this article.
WSOP In 30 Years: Live Or Online?
2020 was a very difficult year for live poker due to the pandemic, with pretty much all major events being canceled.
But, instead of skipping on the WSOP 2020 entirely, the organizers decided to move it online.
There were basically two legs, one for the players based out of the United States and the other open to the rest of the world.
Although there were some doubts about the online format, it ended up being quite a success in the end, with numbers of participants across the board exceeding expectations.
While the decision to play in the virtual environment was caused by the worldwide situation out of the WSOP's hands, it showed the kind of trend that we might see moving forward.
And, if we're talking about the WSOP in 30 years, it's quite likely the Series will look much different from what we have today. It may mainly or even entirely move into the virtual realm.
I'm not talking just about the kind of online poker that exists today. There have already been some big movements in the Virtual Reality space, and PokerStars has been testing their VR platform, albeit so far only for play money games.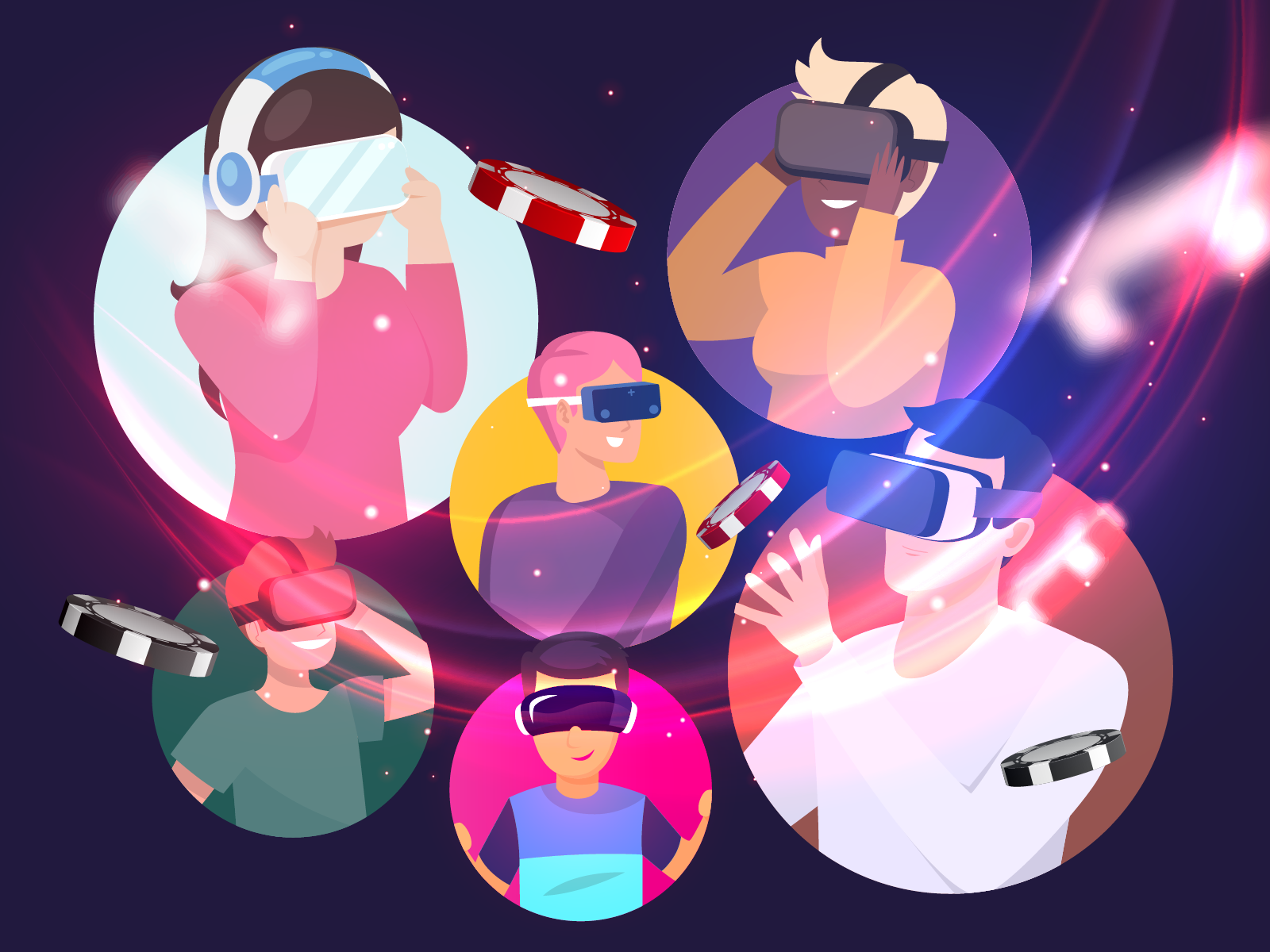 In 30 years, though, it's easy to imagine technology will become so advanced that players will be able to play from the comfort of their homes and still experience a lot of the thrill that comes with actually being in Las Vegas.
It's not that hard to imagine a fully developed, high-quality World Series of Poker VR platform where players will get to move around the tournament room, see other participants (or their avatars), and take their assigned seats at the tables. Virtual cards and chip stacks will be readily waiting.
This may sound a bit like science fiction right now, but three decades is a long time. Technology is moving swiftly, and VR might be the next big thing in gaming.
When you think about it, setting up a VR poker tournament isn't even that challenging.
Also, it's quite safe to assume that VR equipment will become much cheaper and more affordable by that point in time. It'll certainly be much cheaper than having to travel across the world, which is what many players do these days if they want to play in the World Series of Poker.
You could argue that some more experienced players will not really enjoy the format, but the change will probably not come overnight, and there'll be an adjustment period.
Also, the "experienced" players in 30 years' time are todays' young guns, many of whom use technology in their day-to-day life and wouldn't find any of it particularly shocking.
What About The WSOP Main Event In 30 Years?
For many players, especially amateurs, the World Series is pretty much about a single tournament – the Main Event.
It's the world championship of poker, and it's probably the biggest driving force behind the entire Series.
Without the Main Event, the WSOP would certainly lose some of its appeal, and it's hard to imagine the organizers would ever get rid of it.
But what will it look like in 30 years?
Well, the first question to try and tackle is the one of the buy-in. Ever since it was first founded, the Main Event featured a buy-in of $10,000. This hasn't changed even though 10 grand back in the 70s was much more valuable than it is today.
In 1970, $10,000 was the equivalent of almost $60,000 in terms of purchasing power. Yet, the organizers decided to keep it as a matter of tradition, and they've often said they had no intentions to change this.
Looking at some numbers and the current inflation rate, not accounting for any unexpected events, $10,000 could be worth about half the amount. So, it's fathomable there will be no change to the buy-in.
It's still a decent amount for most people, and the first-place prize will still be more than enough to generate a lot of interest.
This, of course, applies if the numbers in the Main Event are still strong and it's able to attract several thousand players. This ties into the earlier point about the overall popularity of poker.
It's one variable that's really hard to predict.
In the last few years, we've seen an uptick in the number of Main Event participants, and 2019 came close to breaking the 2006 record, featuring 8,569 players.
But would it be as popular if the whole thing was online?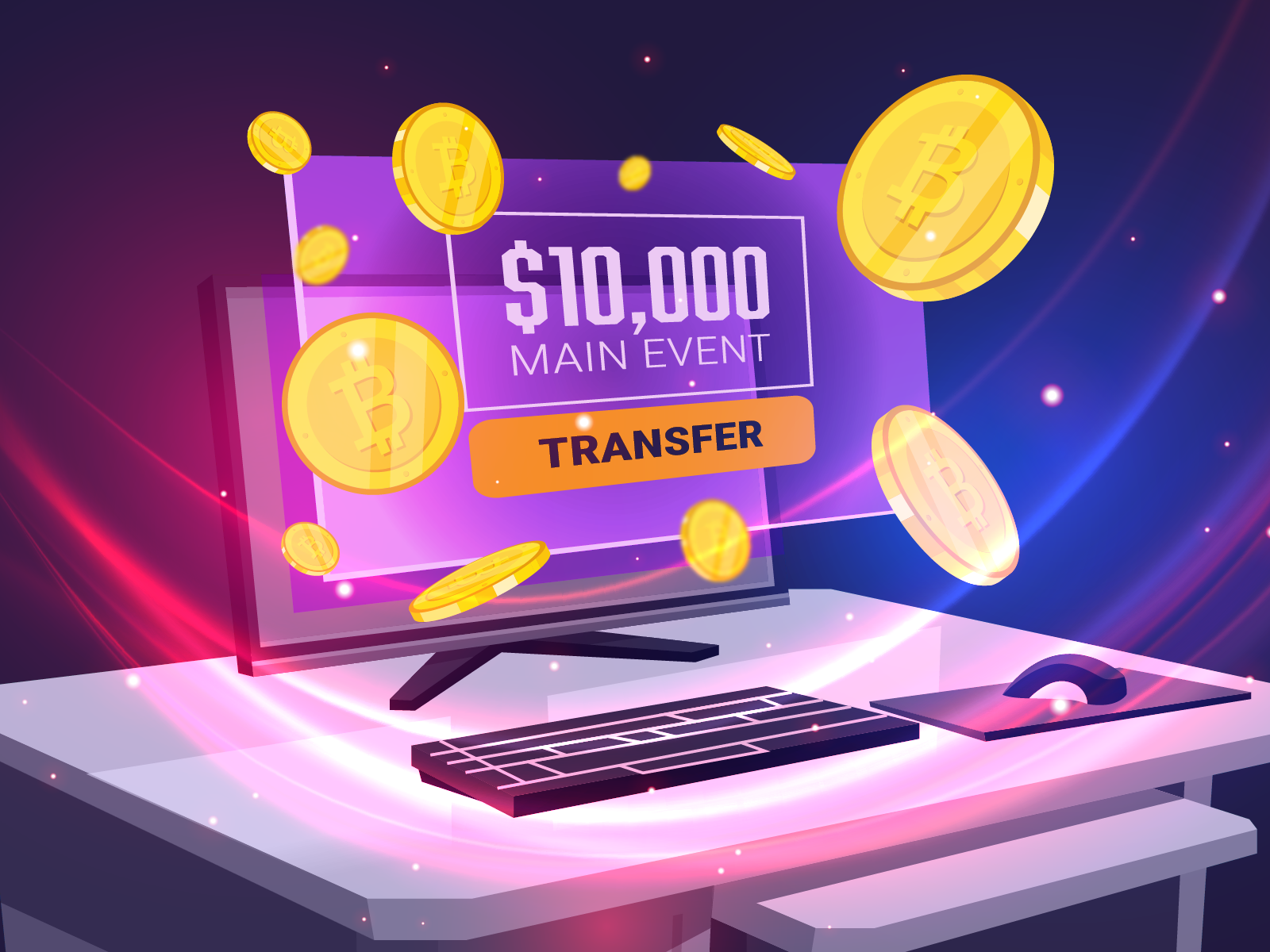 Right now, there are two main reasons why players don't get involved with online big buy-in events more.
The first one is the lack of live experience. If someone's going to pay $10,000, they want to get a good experience out of it, not just click some buttons on a screen.
A good VR platform would largely solve this issue, as the gaming experience is taken to the next level, and as technology advances, only the sky is the limit as to what can be achieved.
The second problem is moving large amounts of money online.
Getting $10,000 transferred to an online poker site isn't necessarily the easiest thing for someone not regularly using online wallets, and it's also not something that many people feel comfortable doing.
But in 30 years, digital payments should become much better, safer, easier, and pretty much the norm.
What Will The General WSOP Schedule Look Like In 30 Years?
The WSOP, of course, isn't just the Main Event.
There are dozens of tournaments every year, and the number is constantly increasing. So, 30 years from now, we could be looking at a really big events' schedule, especially if things move to a virtual platform of some sort.
It's quite likely there will be a lot of tournaments with fairly low buy-ins, as that's the trend we already see today. The WSOP will want as many people as possible to get involved.
At the same time, they'll need to find some balance, as you can't have bracelet-awarding tournaments where you can buy in for $50. Or, at least, you can't have too many of these, as this will drive the value of a bracelet to the ground.
It's also interesting to speculate about what poker variations will be in focus in 30 years.
Texas Hold'em has dominated the poker world for several decades now, and it might be time for a new variation to take the throne. Looking at the current situation, that might well be Pot Limit Omaha.
Maybe the organizers will keep the Main Event as Texas Hold'em because of the tradition, but it's quite likely that the WSOP 2051 will feature more PLO tournaments.
Or maybe there'll be some completely new format popping up, and people will fall in love with it.
Either way, I'd bet against Hold'em still being the game of choice in 30 years.
It has lost a lot of its appeal over the years, and it will continue to do so as it's becoming more "solved." Players will turn to more action-packed formats, and PLO or Short Stack Holdem looks like good candidates for that.
Your Guess Is As Good As Mine
Things change quite rapidly in the world we live in today, and nothing is guaranteed, even if you only look as far as six months or one year into the future. So, trying to speculate on what might or might not happen in 30 years isn't easy.
But, at the same time, it's a lot of fun.
I obviously have no real way to tell what the WSOP will look like in 30 years, but I can speculate based on the current trends in poker and the gaming industry in general, and that's exactly what I've tried to do in this article.
I could be completely off or right on the money.
Realistically, it's probably somewhere in the middle, provided the WSOP is still a thing in 30 years.
Either way, it'll be interesting to see how the poker industry develops and adopts in the years to come.
With the new breed of players coming out of the woodwork, there'll be some challenges ahead, and the World Series, as one of the bastions of poker, will need to lead the way.
As a true fan of the game and someone who wants to see it live on, I hope they can figure it out and keep on rolling!