Just How Much Did Tito Ortiz Really Bet Against Ronda Rousey?
UFC Hall of Famer and former Light Heavyweight Champion Tito Ortiz rocked the MMA world by confessing that he had placed a staggering bet against Ronda Rousey in her UFC Women's Bantamweight title fight with reigning champion Amanda Nunes at UFC 207.
Downfall of an Icon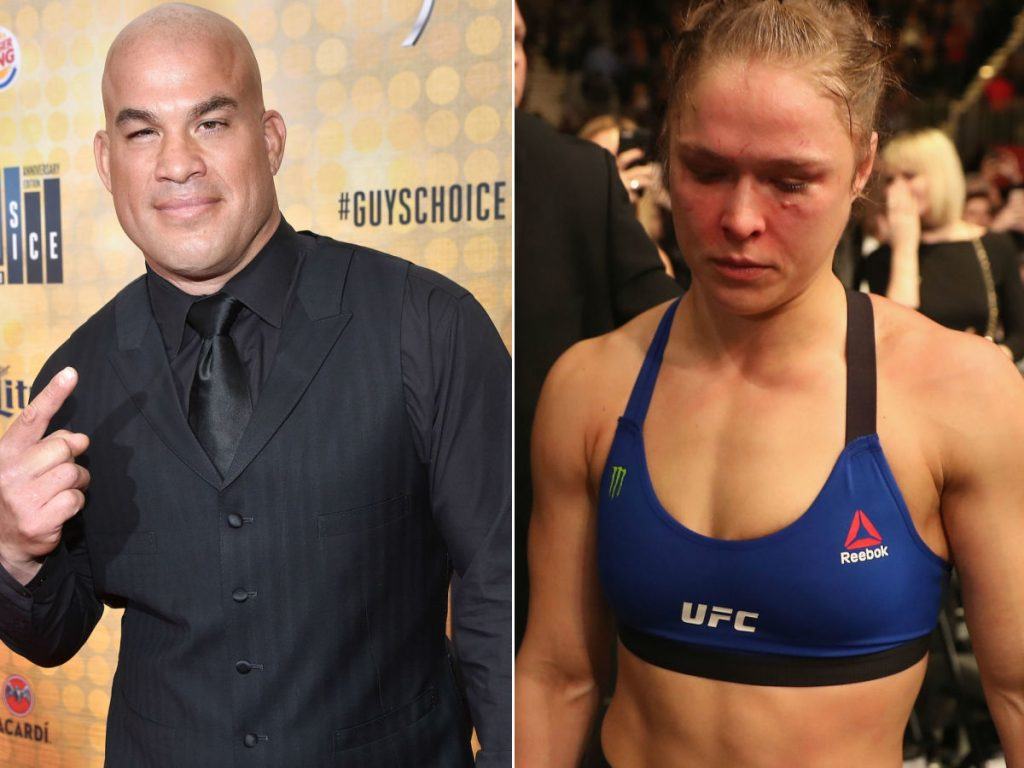 Rousey had been away from competitive action in the UFC for over a year when she returned to fight Nunes after her shock loss to Holly Holm at UFC 193. Even after a lengthy break Rousey was unable to come back and make a winning return.
The fight only lasted 48 seconds of the first round. Rousey simply couldn't defend herself from an array of straight and over hand punches. She suffered a TKO and was heavily criticized for seemingly not learning from the mistakes of her previous defeat.
USA Today sports journalist Martin Rogers (https://twitter.com/rogersjourno?lang=en) said "Even with all that time to recuperate and prepare, Rousey did not learn an effective jab, the first and most basic tenet of boxing, one of MMA's core disciplines."
Backing the Underdog
Yet it was the admission by Ortiz that he had actually bet huge sums of money against the prolific Rousey – who was also the favourite with many sportsbooks across the US – that really captured UFC fans' attention. Just how much did Ortiz had wager against Rousey though?
A post on the Instagram account of Ortiz can reveal that the UFC legend had placed an initial bet of $50,000 backing Nunes to stun Rousey in the highly-anticipated fight. Ortiz made the bet at the Wynn Las Vegas sportsbook on 30th December, 2016 at 2:30pm.
The bet was put down at odds of +155. This meant that Ortiz won a mouth-watering $77,500 from the bet. In total, Ortiz collected $127,500 from his sportsbook.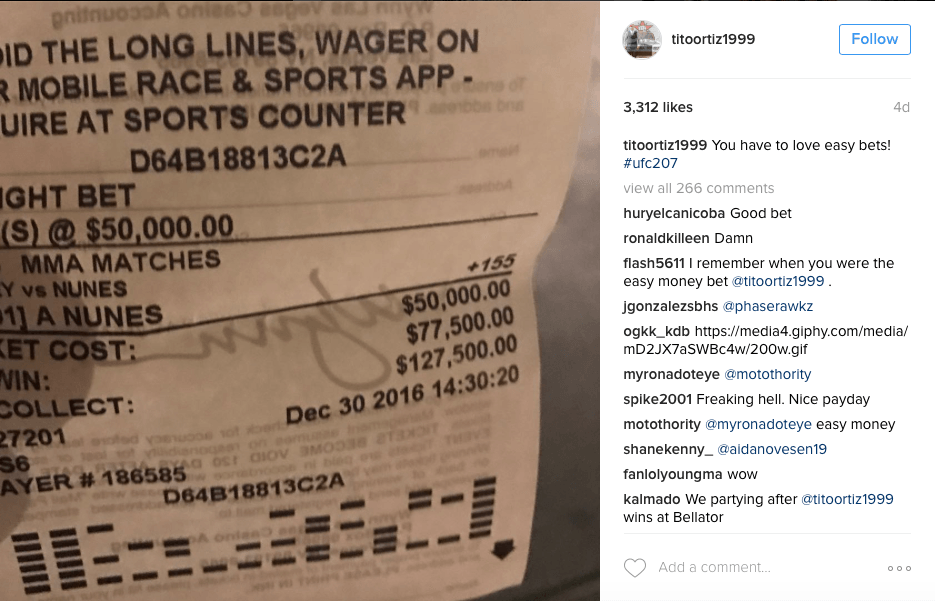 Sports Pros Betting Against Their Peers
Famous names from the sporting world can often dip their toes into the world of sports betting. In fact, UFC President Dana White is a high-profile fan of gambling on sports. The 48-year-old is frequently seen at the Palms Casino Resort on the table games too.
Perhaps the most renowned instance of White's gambling on sport came when he made a wager with US rap star Snoop Dogg on the 2010 NBA Finals. White had backed the Boston Celtics to win over the LA Lakers. Unfortunately, it was not to be and White was forced to pay Dogg an eye-watering $20,000 after losing the bet.
Iconic five-weight boxing champion Floyd Mayweather is also notorious for his betting on sports. Amongst his many high stakes bets, Mayweather smacked down a $100,000 bet on Duke to win the first half of their Sweet 16 game versus Arizona. He won a monstrous $90,909 profit from that bet.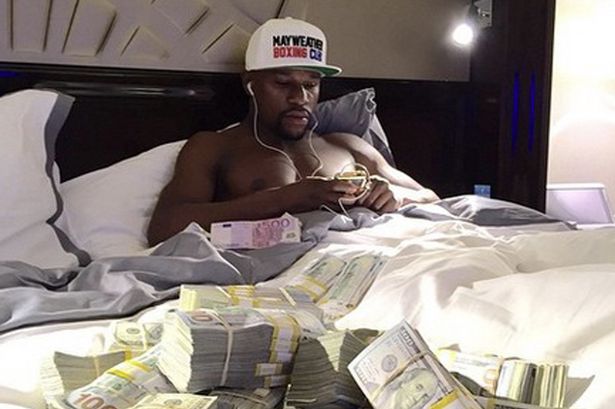 In Scottish soccer, former Rangers midfielder Ian Black was even accused of betting against his own team. On 13 occasions, Black bet on matches involving his own side and also placed a further 147 bets on other soccer matches. Black was found guilty of breaching Scottish soccer betting regulations and banned for 10 matches.
One of the more bizarre examples of sports stars betting on sport was uncovered in 1997 when NHL ice hockey player and Pittsburgh Penguins right wing Jaromir Jagr was found to have a debt worth $500,000 with a sports gambling website based in Belize.
Switching Sports Brands
Ex-UFC Women's Bantamweight Champion Rousey shocked the WWE fan base by making a surprise appearance at this year's Royal Rumble event on 28th January. 'Rowdy' confronted several female wrestling stars including Alexa Bliss, Charlotte Flair, and Asuka revealing she had signed a full-time contract with the company.
Rousey had long flirted with the potential of signing with the WWE. Back in August 2014, Rousey was first introduced at Summerslam as a member of the Four Horsewomen along with Shayna Baszler, Jessamyn Duke, and Marina Shafir.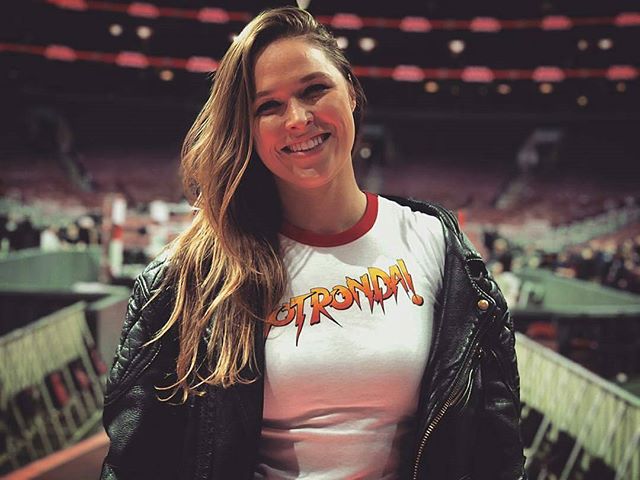 The following March at Wrestlemania 31, Rousey made a cameo appearance alongside The Rock in a performance where they beat on Triple H and his wife Stephanie McMahon. This was widely welcomed by the WWE fan base.
Sportsbooks in the UK are already offering a range of markets on Rousey's future in the WWE over the coming year. SunBets is offering 2/5 on Rousey to be crowned the WWE Women's Champion at some point during 2018. We wonder if that's a bet that Ortiz will look to back?