Why Do Boxers Make More Than MMA Fighters?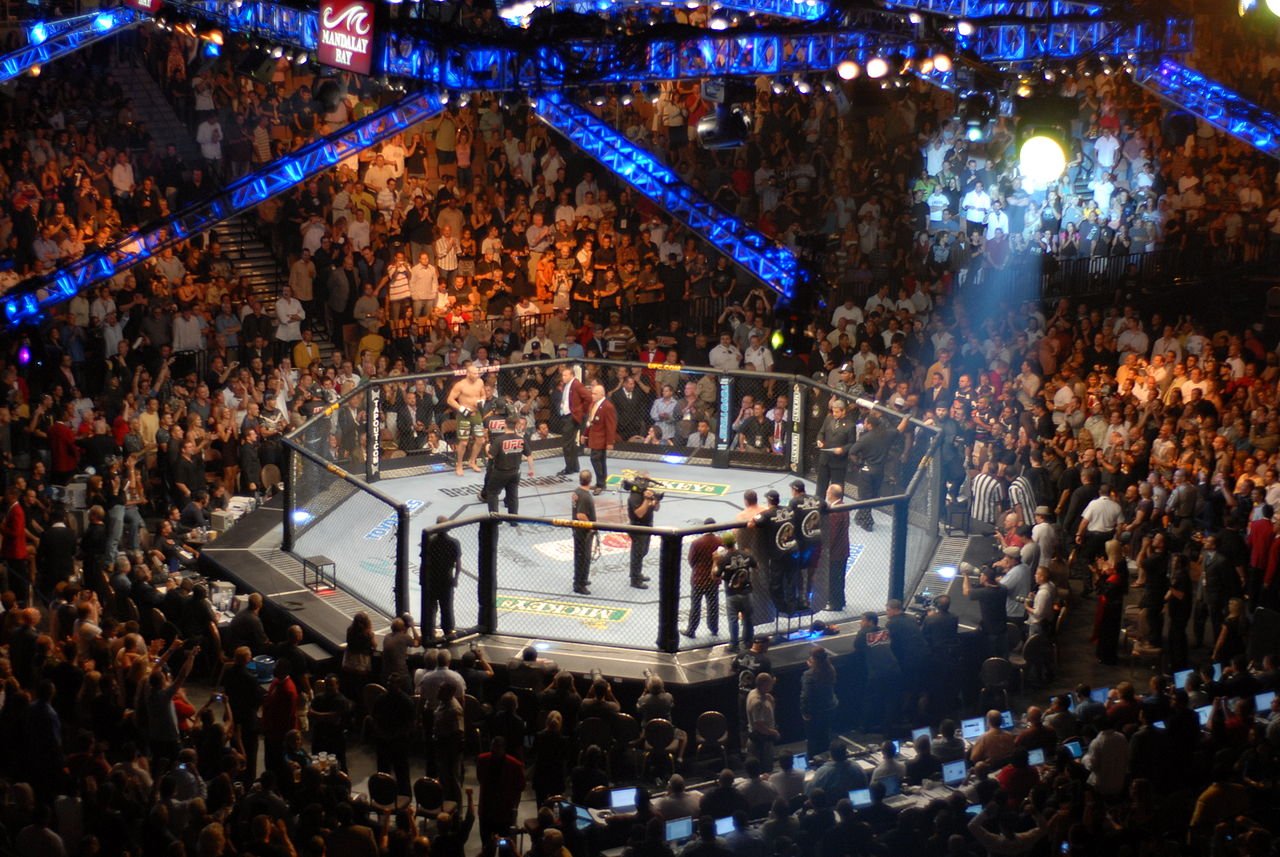 Expert contributors:
Gennady Golovkin's promoter: Tom Loeffler (@TomLoeffler1)
WBO European middleweight champion Luke Keeler (@luke_keeler)
The boxing versus MMA debate has been raging on for some time now, with the emergence of the UFC and its rampant rise to prominence among fight fans in recent years seeing this rivalry reach substantial heights.
MMA, and the UFC in particular, has become hugely popular since hitting the mainstream media. Even the most diehard boxing fans find themselves crossing over their interests from bouts in the ring to the octagon.
While the leading mixed martial arts organisation in the world has boasted plenty of top names throughout its history, it's controversial Irishman Conor McGregor that has been key to the UFC's stature sky rocketing.
What the high-profile Dubliner brings most to the table is money. Which brings us to the ongoing topic of conversation: why do boxers make more money than MMA fighters?
Or is that even the case? Read on as we discuss and analyse the financial situation in both sports.
What are the main differences between boxing and MMA?
Starting with the obvious.
MMA incorporates a wide variety of fighting techniques, including Muay Thai, kickboxing, Brazilian jiu-jitsu or wrestling etc. Boxing is limited to just punches to the head or body in order to knock an opponent out or to win on points.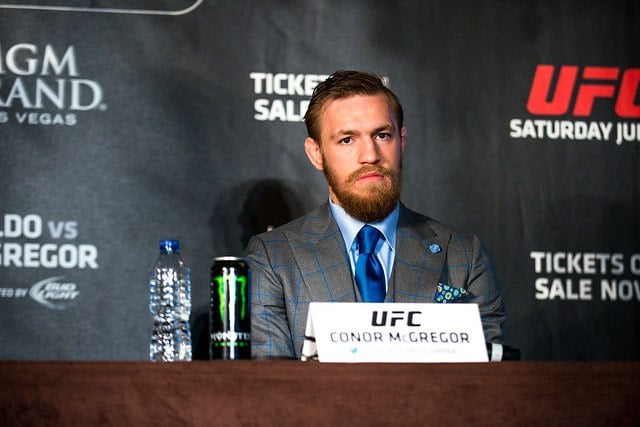 At the top level, professional boxing matches are contested over 12 three-minute rounds, with MMA bouts typically fought over three or five five-minute rounds. Boxers also wear more padded gloves which usually are 8oz or 10oz, and MMA fighters compete in much smaller ones (often 4oz) with fingers free for grappling.
Boxers can prevail in any fight by decision or a stoppage, with MMA competitors able to do the same but also having the submission route to victory too.
Who makes more money?
Now that that's out of the way, it's down to the financial aspects of both sports. So, who makes more of the two types of combatants?
Boxers are the most common perception, due to the astronomical purses stars like Floyd Mayweather Jr and more recently Saul 'Canelo' Alvarez and Anthony Joshua pick up from fight night.
The fact 'Money' Mayweather made a guaranteed $100 million for a single ring outing proves that he is doing very well but nothing of how the rest of the professional prizefighters are compensated.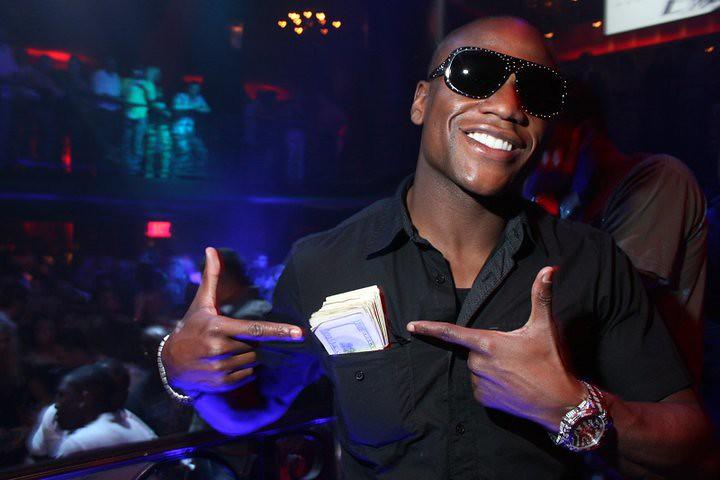 It's also a fact that some UFC prelims fighters earn a lot more than boxers lower down on fight cards in their own sport.
There's always the assumption looking at someone of Mayweather's stature that boxers earn a lot more, though that doesn't tell the whole story across the board.
The reality is that the majority of fighters live from fight to fight.
Journeymen boxers could get from £250 to £1,000 per bout, while a top prospect may earn £2,500 to £5,000 each outing. Over the course of 12 months, a decent talent could be involved in several fights that could see him land a pre-tax salary of £25,000, according to Business Insider.
But the overall truth of the matter is yes, boxers tend to make more money than MMA fighters, particularly at the elite level, as we will explain.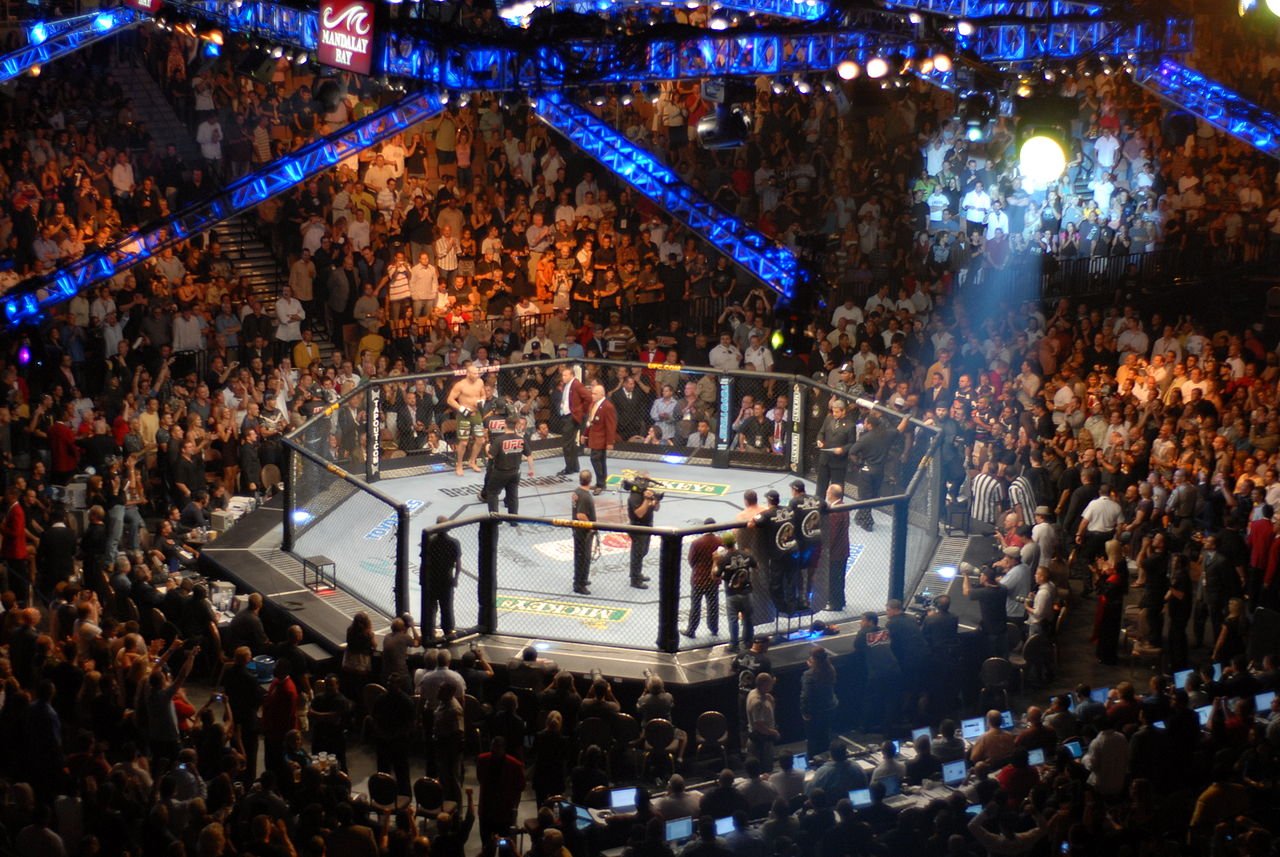 Why do boxers make more than MMA fighters?
Well, there are a host of different reasons behind this in the current climate:
Boxing is more established and longer-standing than MMA.
MMA is a much newer, gradually growing sport, which is actually still illegal in several locations and has only hit the mainstream more recently.
Boxing creates more revenue.
Fighters in boxing are involved with multiple promoters, organisations and TV networks across various different countries, while MMA centres mainly around the UFC and is limited to certain viewerships. Bellator is the next biggest behind the UFC but the top dogs basically hold a monopoly on talent.This means they control how much those on their roster are paid. Whereas in boxing, a number of organisations create competition for talent. This can result in bidding wars and an increase in pay, meaning boxers end up earning more.
There's more variation in boxing.
There's also a lot more boxing titles in each weight class. This helps boost the gloss for fights and generate more money involved. The UFC holds usually one, sometimes two straps in each division.The UFC brand is more recognisable than the sum of its individual fighters, proven by their ability to almost sell out venues before even releasing the main card details to the public.Therefore, given their brand power, fighters are relatively interchangeable on shows without seriously affecting their business demand. When no individual athlete can substantially affect the economics of an event, the UFC then holds the belief that it can keep the leverage to contain costs when required. 
What is the comparison in earnings?
While there is a lot of money around the boxing world, most of it ends up in the pockets of those more esteemed names that hold the financial pulling power.
Although fighters like 'Canelo' earn millions for one bout, the truth is that most struggle to make a living from professional fighting.
According to the Bureau of Labor Statistics in America, professional sports competitors earned a median salary of $51,370 in 2017. This means that half of these athletes, including pro boxers, earned less than this amount.
In 2018 the average pro boxer earned $35,584 per year in a range that ran from $22,000 at the lower scale to $37,000 at the higher end, according to chron.com.
Who are the top earners in each sport?
If your name is Conor McGregor then 2018 was a very, very good year. If you're further down the UFC spectrum then you may want to keep another source of income handy!
The average UFC fighter made $138,250 in 2018, up from an average of $132,109 the year prior.
'The Notorious' was the top earner last year with $3,030,000, while his Russian conqueror Khabib  Nurmagomedov ($2,570,000), Mark Hunt ($2,295,000) and Daniel Comier ($1,820,000) followed suit. Notably, only nine of the entire UFC roster made over a million.
Mayweather ($285 million) topped the 2018 Forbes list of the world's highest paid athletes, beating both Cristiano Ronaldo and Lionel Messi to the richest position, with his opponent that year McGregor coming in fourth ($99 million).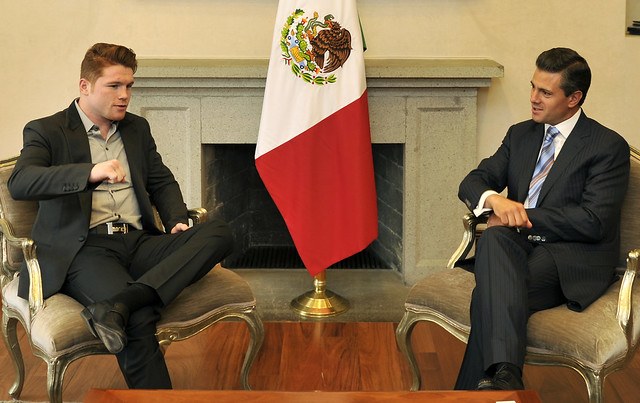 'Visita del boxeador Saúl "Canelo" Álvarez a la Residencia Oficial de Los Pinos' by Flickr/PresidenciadelaRepúblicaMexicana is licensed under CC BY 2.0
'Canelo' ($44.5 million), Joshua ($39 million) and Gennady Golovkin ($25 million) were the only others from combat sports to feature in the top 100.
Fast forward to 2019, when Mayweather is retired [again] and McGregor has been so far inactive. 'Canelo' is the leading fighter on this year's list with $94,000,000 in earnings.
Joshua again features in 13th ($55,000,000), 'GGG' 95th ($25,500,000) and McGregor 21st ($47,000,000), while WBC heavyweight champion Deontay Wilder ($30,500,000) and Manny Pacquiao ($26,000,000) are new 2019 entries.
How do recent salaries compare?
If we compare some of the fighters on recent cards across both sports, there's a clear contrast in earnings.
Jon Jones, widely regarded as one of the greatest MMA fighters in history and the current light-heavyweight champion, took home a $500,000 salary for his title defence victory over Thiago Santos at UFC 239 in July this year.
Unbeaten women's bantamweight title holder and consensus greatest female fighter on the planet Amanda Nunes earned $300,000 plus a $200,000 win bonus for impressively stopping Holly Holm ($300,000).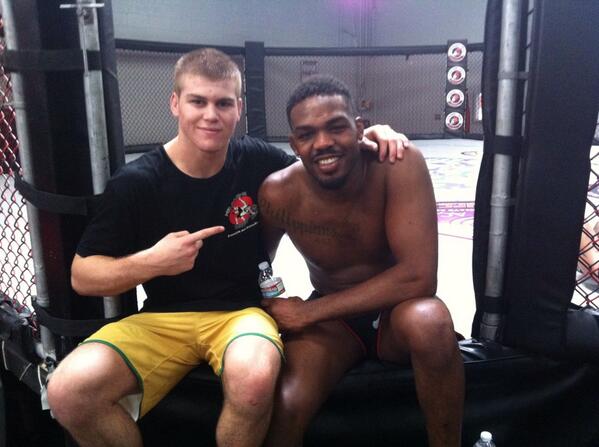 Jorge Masvidal captured all the headlines with the fastest ever KO in UFC history when stopping Ben Askren in five seconds with a flying knee. He received $100,000 plus another $100,000 win bonus for his efforts.
In comparison, boxing heavyweight star Tyson Fury earned a flat $1,000,000 for his routine non-title triumph over little known challenger Tom Schwarz in June. But the Briton was guaranteed $12,500,00 overall through his deal with Top Rank Boxing/ESPN, according to ESPN.
Also in June, IBF featherweight champion Josh Warrington picked up a $1,085,500 purse for defending his crown against fellow Yorkshireman Kid Galahad, who collected $584,500 for his first shot at a major belt.
Where does all this money come from?
When it comes to the top fighters' massive purses, the money stems from a number of sources. If it's a pay-per-view clash then fans shelling out on the cost of it is a key benefit for fighters. The greater the PPV buys, the larger amount of funds generated.
Ticket sales are then obviously crucial, with fans paying a variety of prices to attend the cards and shows on offer at typically high-profile venues at the top level.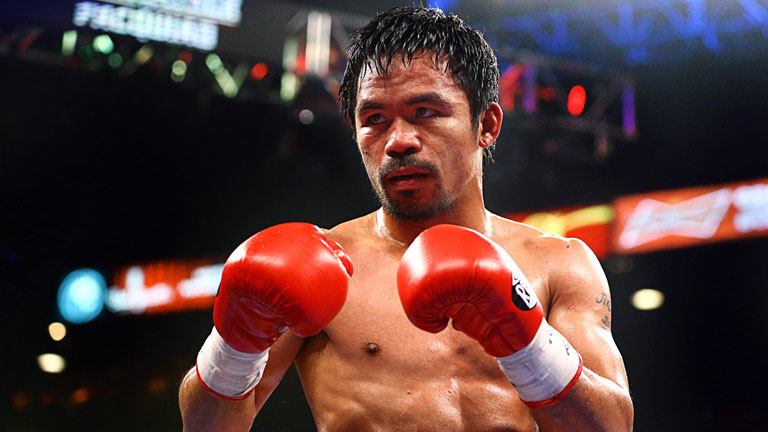 The purses are split between the two fighters but usually the supposed higher profile name pockets more.
For example, when middleweights 'Canelo' and Golovkin finally collided in 2017, it was the Mexican star that took home slightly more, while Mayweather earned a 60-40 split against Pacquiao.
Of course, there's also the matter of paying out trainers, cut men, managers, advisors and training camp costs, including travel, sparring partners and food among others. This may not hurt those higher up in stature as much, but such costs can affect lower level fighters.
What do the experts think?
We asked those involved in combat sports exactly why they think boxers earn more than MMA fighters.
Gennady Golovkin's promoter Tom Loeffler (@TomLoeffler1)
"I think it's a generalisation. The top boxers make more money than MMA fighters because they participate in upside for ticket sales and PPV, for example. But UFC fighter's purses have increased and we see fighters like Ronda Rousey, Conor McGregor and Jon Jones making very good purses now."
WBO European middleweight champion Luke Keeler (@luke_keeler)
"I'd probably disagree with the statement [at lower level]. Most boxers on the way up struggle to sell tickets at the beginning. A lot make no money unless they're major amateur stars and sign with top promoters.
 "But I'd agree at the higher level, there's more money in boxing and plenty of competition between promoters which drives boxers' purses to fair levels. Whereas the UFC seem to hold monopoly on their sport, which sees UFC promotion probably earn higher percentage of earnings than the likes of Matchroom Boxing."
Conclusion
As is the current structure of both boxing and MMA, it's the fighters in the ring rather than the cage that are typically making more money, especially at the higher level of competition.
Although, it's a struggle for combatants in both areas to make ends meet when first starting out and having a high-profile early on, such as a big amateur background, is highly beneficial in the long term financially.
Among the elite names though, it is evidently the more distinguished boxers that come away with larger pay packets than those involved in MMA and the UFC.
Sources:
https://melmagazine.com/en-us/story/the-economic-breakdown-of-a-boxing-purse-who-gets-what
https://www.bloodyelbow.com/2016/8/23/12512178/why-do-boxers-make-more-than-mma-fighters
https://ringsidereport.com/?p=67026
https://themmaguru.com/how-much-money-do-mma-fighters-make/
https://www.businessinsider.com/mcgregor-mayweather-fight-economics-ufc-mma-bellator-boxing-paul-daley-2017-6
https://www.irishtimes.com/sport/other-sports/big-difference-between-boxing-and-mma-is-effort-to-pause-ratio-1.3196873
https://work.chron.com/salaries-pro-boxers-30165.html
https://www.forbes.com/sites/kurtbadenhausen/2018/06/13/full-list-the-worlds-highest-paid-athletes-2018/#63472d0d7d9f
https://www.forbes.com/athletes/list/
https://mmajunkie.com/2019/07/ufc-239-salaries-jon-jones-thiago-santos-amanda-nunes-purses
https://www.bbc.co.uk/sport/boxing/46570445
https://www.thestar.co.uk/news/half-a-million-dollar-purse-for-sheffield-fighter-kid-galahad-35-of-bout-with-josh-warrington-135810
https://www.mmamania.com/2019/6/15/18679988/official-fury-vs-schwarz-fight-purses-gypsy-king-expected-to-earn-12-5-million-espn-boxing-top-rank
https://www.boxingscene.com/josh-warrington-earn-more-1-million-kid-galahad–136011