Visual Representation of Esports Earnings Over The Next 5 Years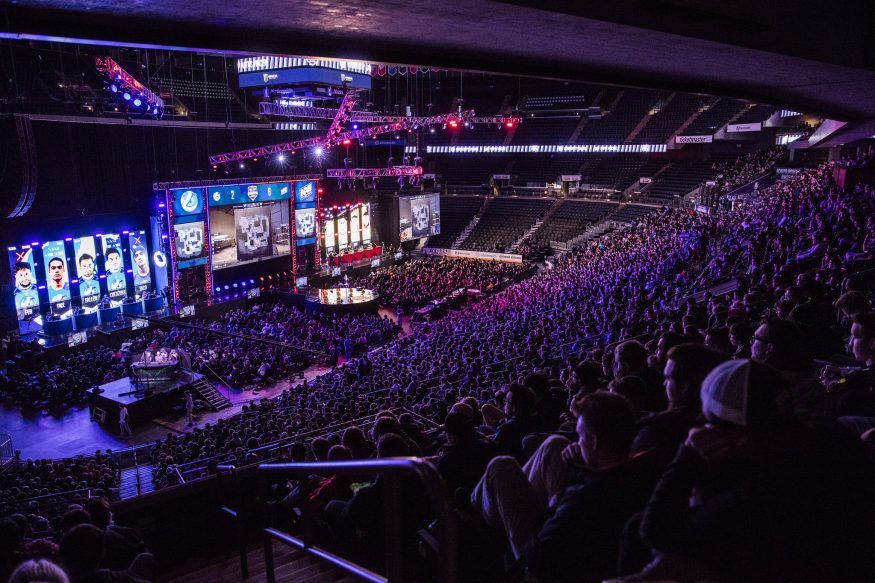 Esports are having a moment. Competitive and organized sports video gaming has risen from being a somewhat niche online pastime to a respected form of virtual competition and a 'billion dollar industry', over the course of the last 20 years. And Esports players' earnings have followed suit.
Almost anyone dedicated and passionate enough can become a professional competing for real money. And you may even find some of your favourite real-life sports stars taking part on video gaming platforms, particularly in charity tournaments.
There's understandably been a spike in the popularity of Esports since the beginning of the COVID-19 pandemic, too.
Fans have flocked to online competitions to get their fix, as sporting events across the world — from the UEFA Champions League to the NBA and NHL — have been cancelled or postponed.
So, as prize pots continue to grow and Esports establishes itself in the mainstream, we've compiled a collection of handy infographics on Esports earnings, and how they're looking to grow in the future.
We calculated future prize pool figures by finding the Compound Annual Growth Rate of the last five years' prize money, and then applied the rate to find out how much these tournaments are likely to pay out over the next five years.
Wondering what you could potentially earn from Esports now or over the next five years? Check out our findings below…
Game On: Total Esports Prize Money by Year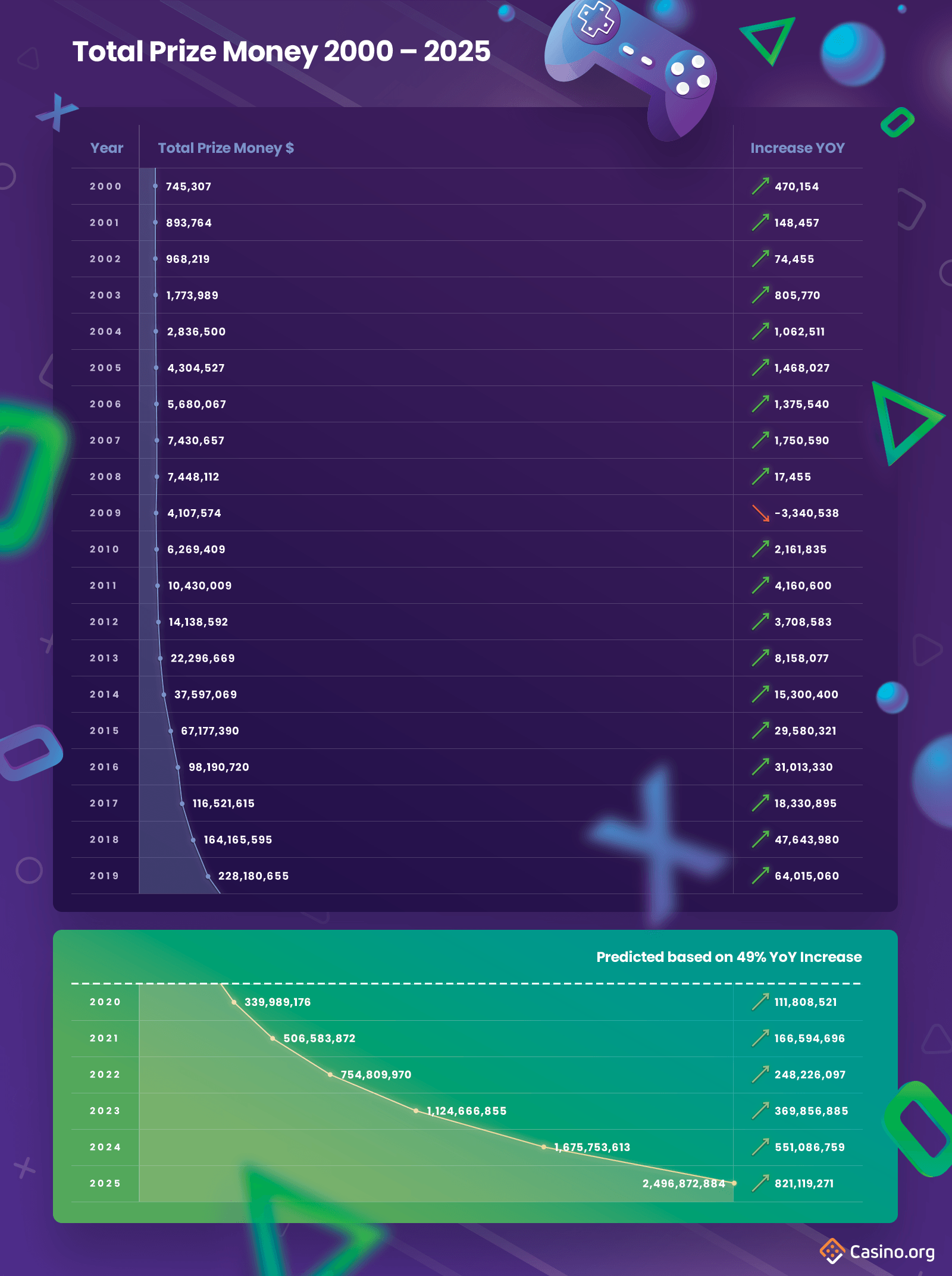 We've gone all the way back to the turn of the Millennium to see what Esports prize money was like in its infancy.
In 2000, the total prize pool was just $745,307. But if you sprint forwards through the archives, the overall prize pots were a whopping $4,304,527 and $6,269,409 by 2005 and 2010, respectively.
But between 2015 and 2019, prize money then rocketed from $67,177,390 to £228,180,655. That's a pretty big boost.
And our study, based on the prediction of a 49% year-on-year increase, shows that 2020 should net a total of $330,089,176 — which is a huge $111,808,521 increase from the year before.
But that's nothing compared to the potential results five years later in 2025, when the total is predicated to be a cool $2,496,872,884. We'd call that a slam dunk.
If this impressive growth continues at the same rate, year-on-year for the next 10 years, we estimate that the prize pool could get as big as $18,336,978,467 by 2030. We like those odds!
How Much Can Esports Players Earn a Year?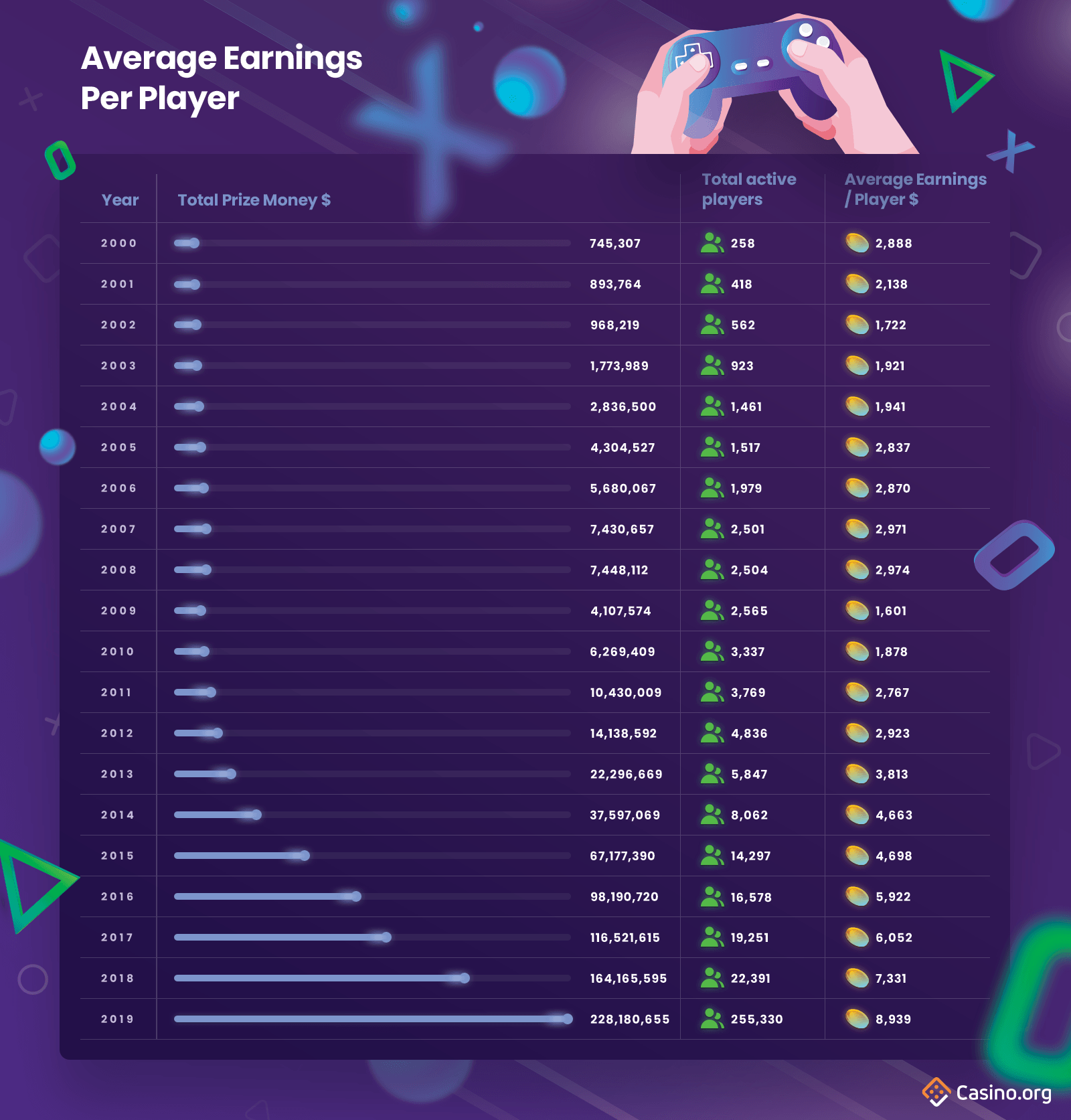 We've looked at total prize money across Esports. But what about players' average earnings?
Our numbers show that in 2000 there was a total of just 258 active players competing, with average earnings at $2,888 each.
Earnings per player have fluctuated ever since, with bigger prize pools but also more players taking part every year.
By 2019, there was a total of 255,330 active players and average earnings of $8,939 per player. Not bad, eh?
Sporting Chance: Esports vs Real Sports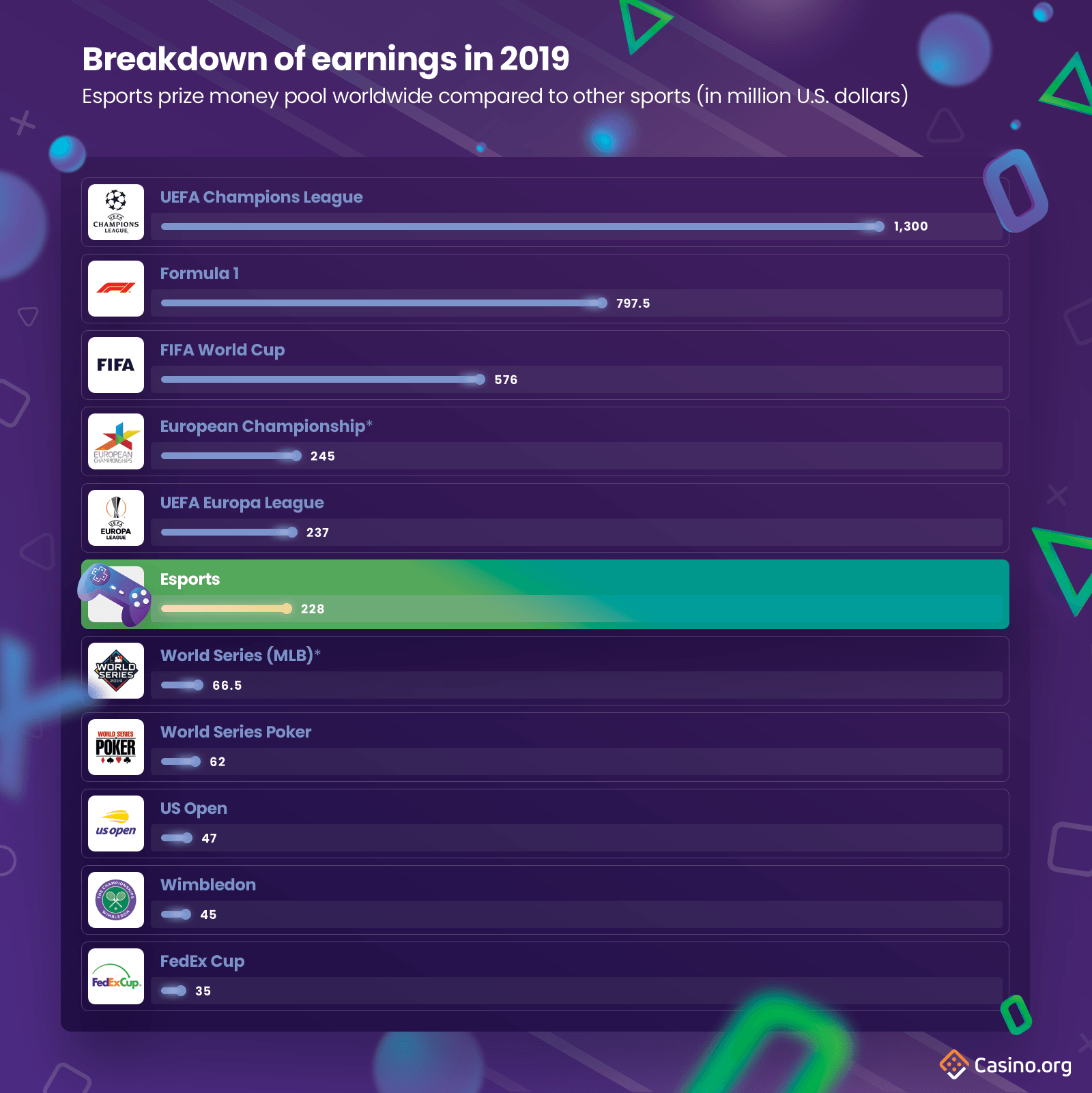 Wondering how Esports stacks up against real-life sports when it comes to earnings?
We've calculated a breakdown of the prize pool money earnings in the sector, compared to other worldwide sports in 2019.
Our data shows that Esports ranked sixth with $228 million, behind famous and longstanding competitions including soccer's UEFA Champions League and FIFA World Cup, as well as Formula 1 racing.
However, Esports is still ahead of the game, surprisingly bringing in more in prize money than Major League Basketball, the US Open, and Wimbledon.
But perhaps the next five or 10 years could prove to be a real game-changer still…
Sources:
https://edition.cnn.com/2018/08/27/us/esports-what-is-video-game-professional-league-madden-trnd/index.html
https://www.esportsearnings.com/history/2000/top_players
https://www.statista.com/statistics/754438/highest-paid-sports-events/
https://www.bbc.co.uk/news/newsbeat-51950136