10 Sports Stars Who Became Actors
Sports stars usually only have short careers, so what should they do once their playing days are over?
Many decide to make their way into the acting world, starring in movies and TV series. Some have only made cameo appearances, while others have gone on to be genuine Hollywood stars.
Here's a list of 10 sports stars who became actors:
1. Michael Jordan – NBA
Michael Jordan is often considered to be the greatest basketball player of all time.
He won multiple NBA championships with the famous Chicago Bulls team of the 1990s, plus he even tried his hand at baseball – something that wasn't quite as successful as his NBA career.
Jordan's first major movie role saw him play himself in the classic hit Space Jam, alongside many famous cartoon characters such as Bugs Bunny.
The movie also included a number of other famous NBA players, including Larry Bird, Charles Barkley, Patrick Ewing and Larry Johnson.
2. Dwayne "The Rock" Johnson – WWE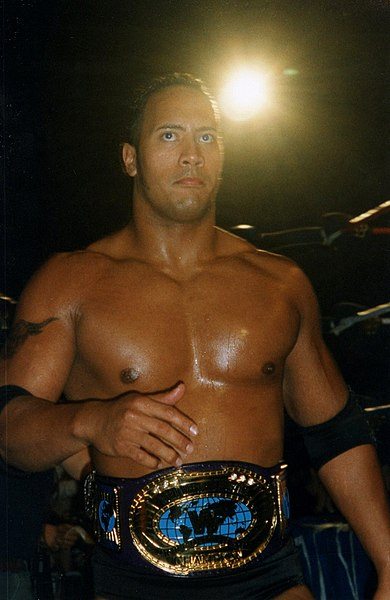 Dwayne Johnson a.k.a "The Rock" is one of the biggest names to ever come out of the world of professional wrestling.
He was WWE champion on a number of different occasions, and had memorable bouts with such wrestlers as "Stone Cold" Steve Austin, The Undertaker and Triple H.
Nowadays, Johnson is the best-paid movie star in the world and earns tens of millions of dollars every year. He's been in many different movies throughout the last 15+ years, including four different Fast & Furious movies, both of the recent Jumanji movies, and Baywatch.
3. OJ Simpson – NFL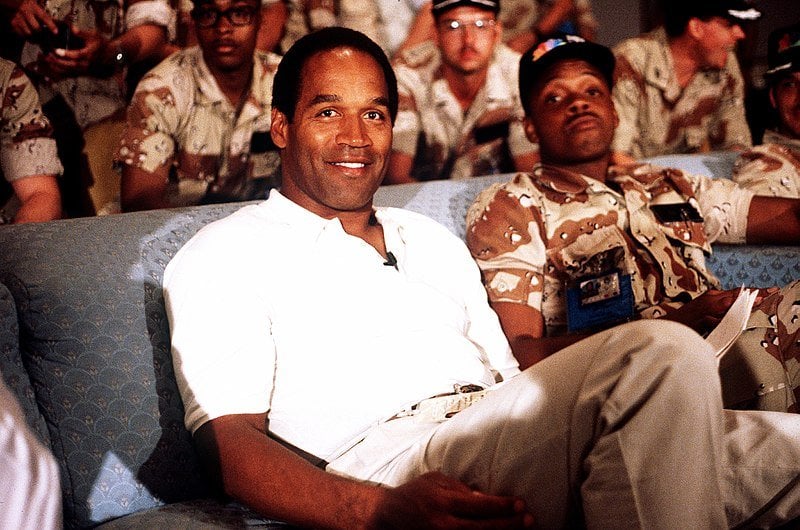 OJ Simpson is now best known for his high-profile murder trial, but before this happened, he was a successful NFL player, as well as a big Hollywood star.
Simpson was a running back, mainly for the Buffalo Bills, and was selected for the Pro Bowl on five different occasions. He's also in the Pro Football Hall of Fame.
The former football player starred in a number of TV shows and movies. He's perhaps best known for his role in The Naked Gun trilogy, as Detective Nordberg. The first movie is often rated as one of the best comedies of all time.
4. Terry Crews – NFL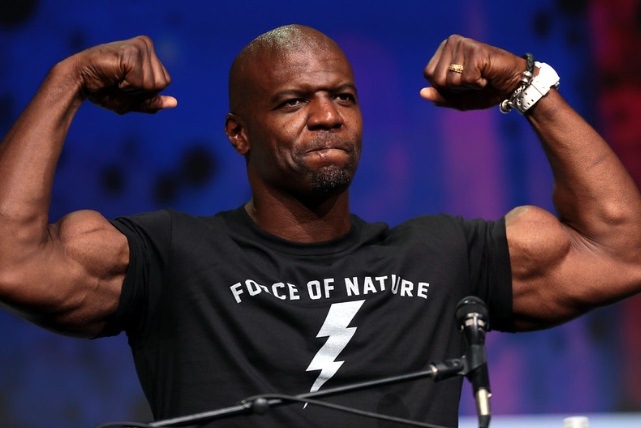 Terry Crews is a man mountain and he used this size to great effect when he played as a defensive end and linebacker for the LA Rams, San Diego Chargers and Washington Redskins.
He played 32 NFL games in total, however, he would find much more success in the world of acting.
Crews's first acting part was in Battle Dome, and he went on to star in Friday After Next and White Chicks.
He's best known for his comedic roles, particularly for playing Julius Rock in Everybody Hates Chris, and Sergeant Terry Jeffords in Brooklyn Nine-Nine.
5. Ronda Rousey – MMA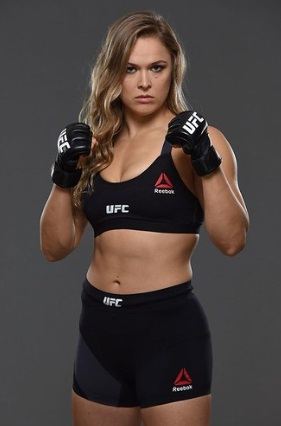 Ronda Rousey is the most famous female MMA fighter of all time, plus she was also the first American woman to ever win a medal in judo at the Olympics.
She is a former UFC Women's Bantamweight Champion and has been inducted into the UFC Hall of Fame. More recently, she has signed with the WWE.
Since 2011, Rousey has been in a number of different acting roles.
Her most famous came in 2014, when she appeared alongside many action stars in the movie The Expendables 3. She also appeared in the third season of 9-1-1, as well as in Charlie's Angels in 2019.
6. Lou Ferrigno – Bodybuilder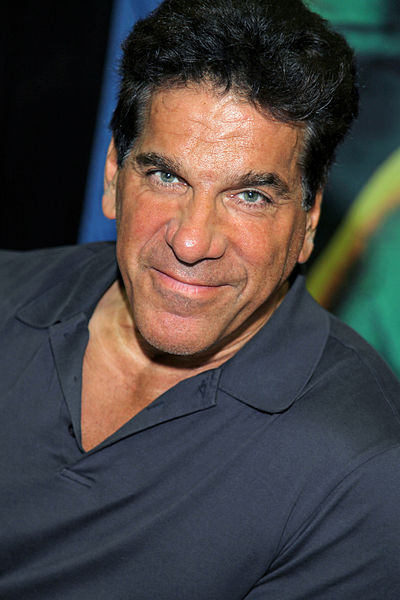 There's no doubting what Lou Ferrigno is most famous for, but he actually had a successful bodybuilding career before getting into acting.
During this career he came second in Mr. Olympia, plus he competed in the first ever World's Strongest Man competition in 1977, where he came fourth.
In 1977, Ferrigno was cast as the Incredible Hulk in the TV show of the same name. His physique made him the perfect choice for the character.
He also starred in three movies as the Hulk. Although he's not managed to reach the same heights since, he has had steady acting work up until the present day.
7. Kareem Abdul-Jabbar – NBA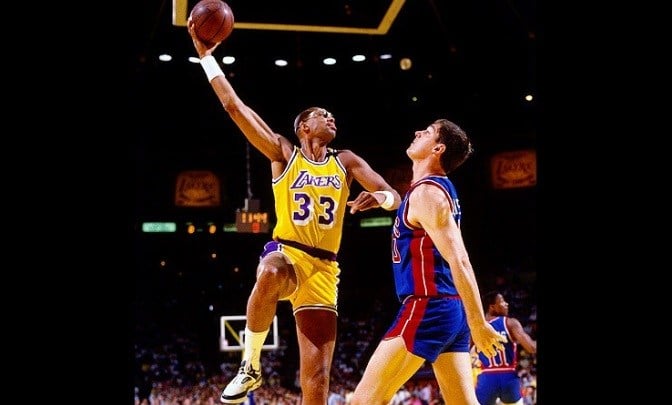 Kareem Abdul-Jabbar is one of the biggest NBA stars of all time. He played 1,560 games throughout his career, for the Milwaukee Bucks and the LA Lakers.
During his career, he won the NBA championship six times, plus he was voted NBA MVP on six occasions. He was also selected to the NBA All-Star team a record 19 times.
He made his acting debut in 1972, in the Bruce Lee movie Game of Death. His biggest role came in 1980 though, when he played Roger Murdoch in the comedy classic Airplane!
He has also made appearances in The Big Bang Theory, Diff'rent Strokes, The Simpsons and Everybody Loves Raymond.
8. Carl Weathers – NFL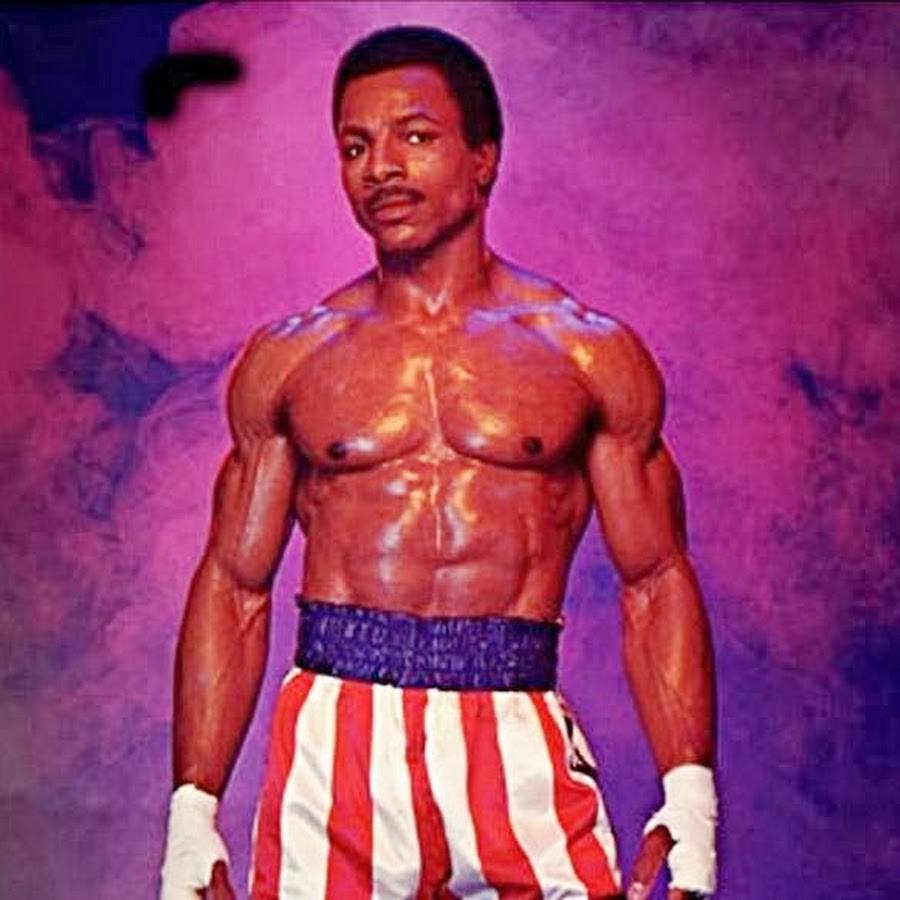 Carl Weathers is another member of this list to have played football before turning to acting.
He only played seven games for the Oakland Raiders, before then heading to Canada to play in the CFC for B.C. Lions. He found more success when he turned his talents to acting though.
Weathers started his acting career by appearing in a couple of blaxploitation movies. His most famous role came in 1976, when he landed the role of Apollo Creed in the first Rocky movie. He went on to appear in the next three movies in the franchise.
Recently he's had parts in Toy Story 4 and The Mandalorian.
9. Pelé – Soccer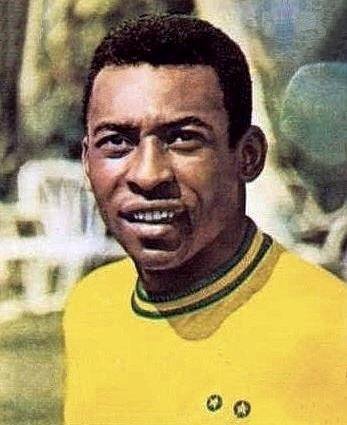 Most people believe that Pelé is the greatest player to ever grace the soccer pitch. He won the World Cup three times (1958, 1962 and 1970) and holds the record for most career goals.
What's more, he's also the all-time leading goal scorer for Brazil, having officially hit the back of the net a whopping 77 times.
Pelé didn't have loads of acting roles, however, there is one he's very famous for: Corporal Luis Fernandez in the 1981 movie Escape to Victory. He played a star player in the Allied team, scoring an overhead kick in one of the standout moments in the movie.
10. Bubba Smith – NFL
Finally, we come to Bubba Smith.  A football player from the 60s and 70s who played as a defensive end and spent nine years in the NFL, playing for the Baltimore Colts, Oakland Raiders and Houston Oilers.
He won the Super Bowl in 1971 with the Colts and was selected for the Pro Bowl twice.
Smith is best known for one role he played on the screen though: the imposing Moses Hightower in the Police Academy movie series.
He also made appearances in a number of TV series, like The Odd Couple, Taxi and MacGyver. He sadly passed away in 2011, aged just 66.
If you enjoyed reading this, you might like our list of 10 sports stars who meditate.
Sources:
https://www.bbc.co.uk/news/entertainment-arts-40365701
https://www.menshealth.com/fitness/g20134565/celebrities-who-played-sports/?slide=41
https://www.hollywoodreporter.com/gallery/26-hollywoods-popular-athletes-turned-271405/27-lebron-james
https://www.businessinsider.com/the-rock-tops-list-of-highest-paid-actors-in-world-2019-8?r=US&IR=T
https://en.wikipedia.org/wiki/Terry_Crews
https://www.basketball-reference.com/players/a/abdulka01.html
http://www.aworldofsoccer.com/top_players/p/pele.htm