Venetian Sticks It to Players with Triple Zero Sands Roulette
It appears all bets are off when it comes to casinos coming up with clever ways to increase profits. Venetian Las Vegas recently introduced Sands Roulette, a game almost identical to traditional roulette, but with an insidious twist, a triple zero.
Most roulette tables in the U.S. have a zero and double zero. Those games have a house advantage of 5.2%. Not the worst game in a casino, but fairly hefty when compared to games like blackjack and baccarat.
Occasionally, you can find a European roulette table, with just a zero, and the house edge
dips down to 2.7%. In Las Vegas, those tables tend to be reserved for high rollers.
Sands Roulette at Venetian, with 0-00-000, means there are more ways for a player to lose,
and the house advantage jumps up to 7.7%.
We'd love to show you a photo of the Sands Roulette table layout, but photography is
strictly forbidden at live tables in the Venetian. Therefore, we aren't able to share the
photo below.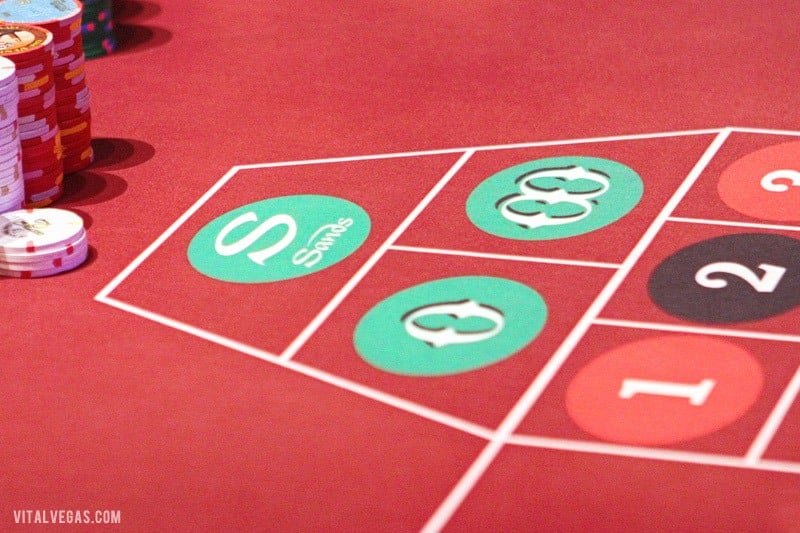 Yes, the bean counters are at it again.
While a 2.5% increase in the house edge may not seem like a lot at first glance, it
amounts to a huge windfall for the casino over the course of thousands, or hundreds of thousands, of spins.
The frustrating part about this particular revenue enhancement strategy is it's
implemented in a way that seems underhanded. You won't see a triple zero on the table, but
rather the triple zero is represented with an "S" and the Sands logo. The Venetian is owned by Las Vegas Sands Corp.
Sands Roulette intentionally takes advantage of less experienced players. One Venetian
staffer even said, aloud, "Tourists and conventioneers don't really care."
That opinion seemed to be confirmed by the fact the Sands Roulette table (there's only one
in the casino at this point) was packed during our visit.
That same floor person admitted, "We try new table games for 90 days and evaluate the
results. If it tanks, it'll go away." Good to know, although much like 6-to-5 blackjack
(for many years, the game payed 3-to-2), sometimes such "innovations" never go away.
The Venetian staffer followed up with something rather ominous. He said, "If it increases
the drop, they'll probably try adding another space."
We'll let that particular brand of WTF sink in for a moment.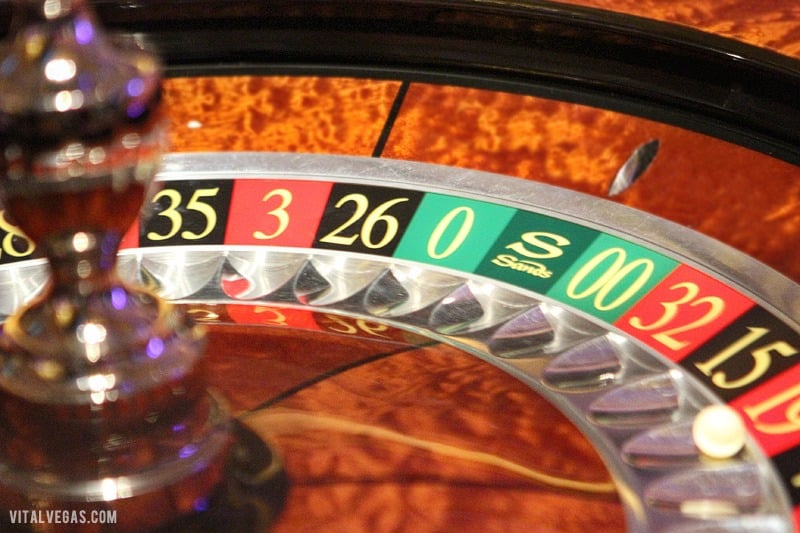 That's right. Not only is the Venetian exploring new ways to stick it to us, they're open to upping the ante. Let's do this until we see what the pain point is, they seem to be saying.
Deep breaths.
Look, we don't begrudge casinos the ability to increase profits. They're doing it with paid parking and reduced liquor pour sizes and comp drink monitoring systems.
But is it too much to ask to not muck with a timeless, iconic casino table game? Seriously, WWJBS? (What would James Bond say?)
As mentioned, there's currently only one triple zero table at Venetian, and we're not
aware of any others in Las Vegas. It would surprise no one if triple zero games started
popping up at competing casinos in the very near future.
The Sands Roulette table had a $10 minimum, while all the other roulette tables had a $15 limit. One could make the argument the triple zero is a "surcharge" for the "lower" table minimum. Or not.
Will the average Las Vegas visitor realize they're being dinged when they play the triple
zero Sands Roulette? Will knowing about it keep them from playing? We suspect not. Recreational gamblers don't obsess over things like odds. These are the same folks playing the Big Six wheel, with one of the biggest house edges in a casino (as much as 24%, the mind reels).
Taken alone, Sands Roulette's triple zero at Venetian Las Vegas isn't the end of the world. But it does feel like another symbol of how casinos seem to be jeopardizing long-term trust and loyalty for short-term gain. With each new fee or detrimental change to a game, casinos run the risk of damaging the public perception of Las Vegas as a value-driven destination.
Ultimately, we decide what games succeed or fail. So, choose wisely.
Updated (4/13/19): Since this story, a number of Las Vegas casinos have introduced triple zero roulette. Here's a complete list of the Las Vegas casinos with triple zero roulette:
Venetian and Palazzo
Planet Hollywood
Circus Circus
Golden Nugget
Park MGM
New York-New York
Harrah's Las Vegas
Luxor
Wynn Las Vegas
Linq
Binion's
Four Queens
Aria Las Vegas
Caesars Palace
Green Valley Ranch
Palms