SlotZilla Zipline Ride Downtown Gets Its First Showgirl
Downtown's new zipline ride, SlotZilla, is making serious headway. How do we know? It finally got a showgirl.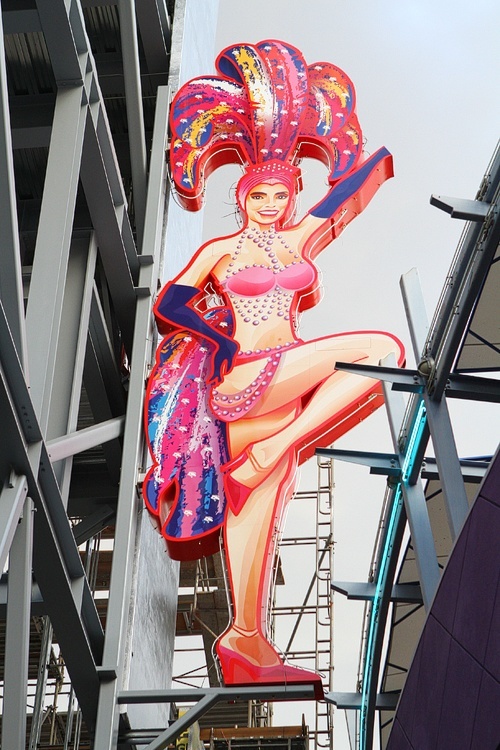 SlotZilla is set to not only become the world's largest slot machine, it will also be a two-tiered zipline, sending riders under the lighted canopy of Fremont Street Experience.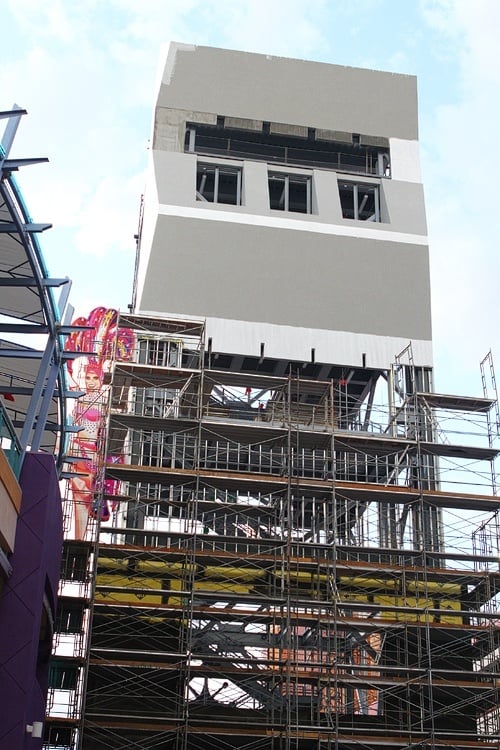 Construction delays have caused the zipline's operators to push back the opening date (it was originally slated to open in June 2013), so it's reassuring to see the ride's main tower getting signage, decorative stars (Googie stars, to be specific, a style of art popular in the 1930s, pictured below) and, now, showgirls!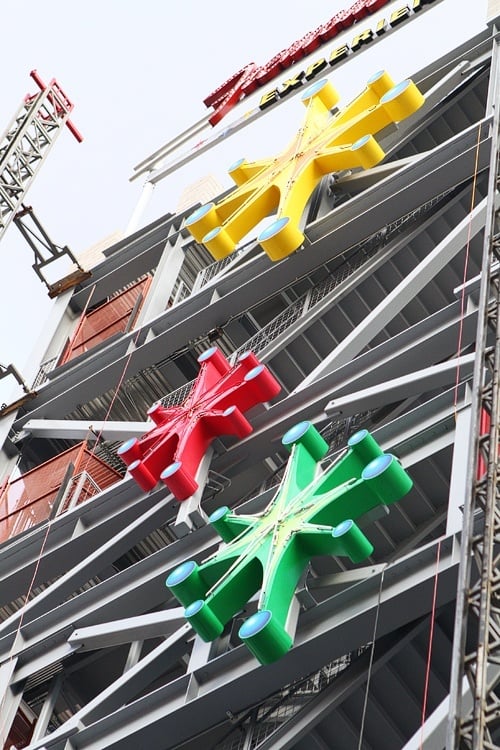 The first 35-foot showgirl (technically, 35-foot, 2 11/16-inch showgirl) to be installed is based upon an actual showgirl, Porsha Revesz, who appeared with former Las Vegas Mayor Oscar Goodman at public events for about seven years.
Her counterpart, Jennifer Johnson, will also be immortalized with a showgirl on the other size of SlotZilla.
Here are the real-life showgirls as SlotZilla was unveiled.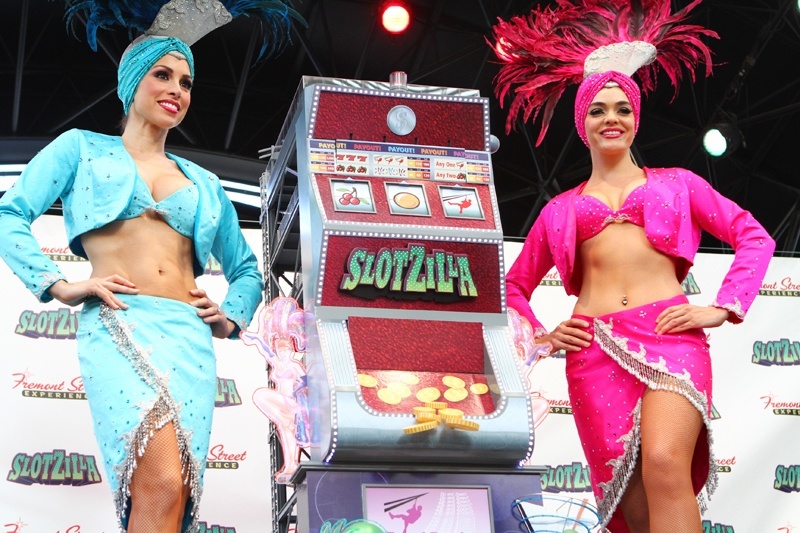 SlotZilla is an imposing presence downtown. It's located on the east end of the Fremont Street Experience, between the Heart Attack Grill and Hennessey's Tavern.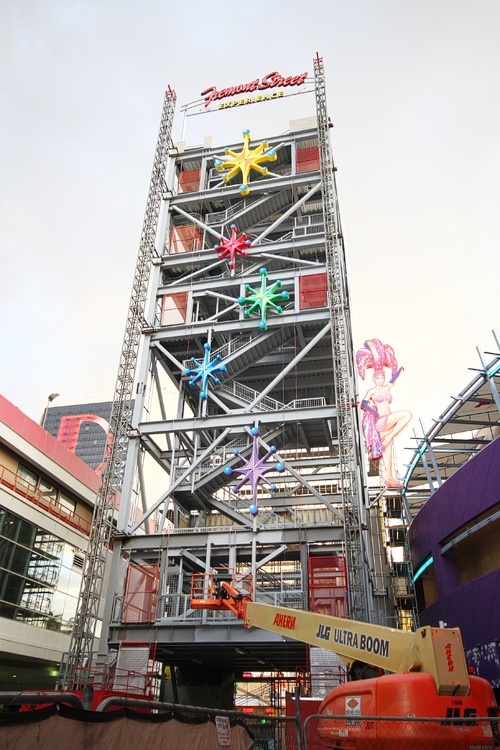 When SlotZilla is finished, riders will have a choice of two levels from which to start their horrifying plummet toward Earth that some people seem to enjoy because it takes all kinds in this world. We realize we're not in the majority on this one.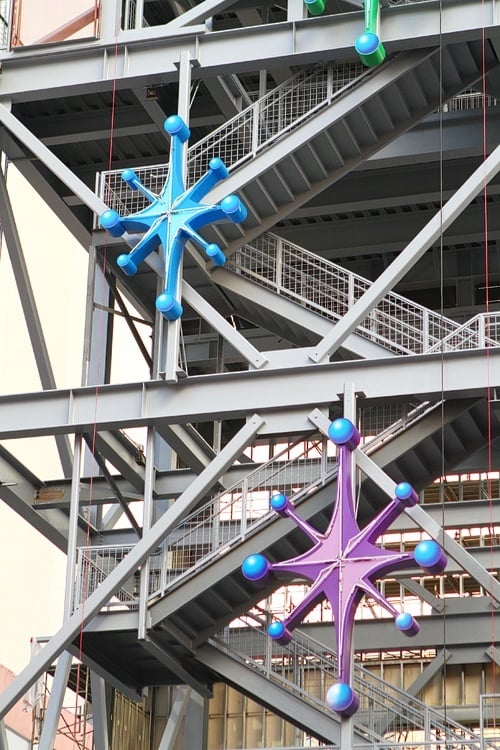 SlotZilla's lower level will be 70 feet up, and the landing platform will be about halfway down the Fremont Street Experience. The upper level, called the Zoomline, will be 100 feet up and will send riders 1,700 panic-inducing (sorry, exhilarating) feet to a platform in front of Golden Gate casino.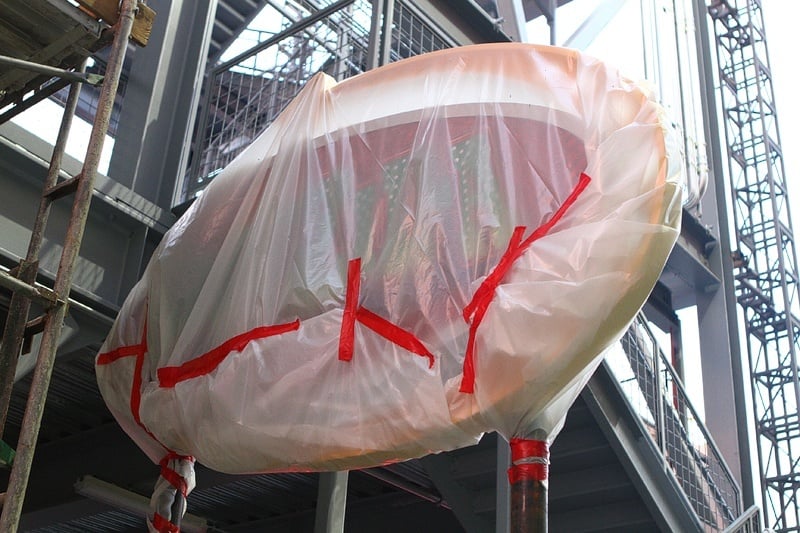 Bonus: On the Zoomline, riders will be prone (lying flat, face-downward) and be "power-launched" (as opposed to traditional ziplines, where gravity does all the work).
Here's what SlotZilla will look like when it's done.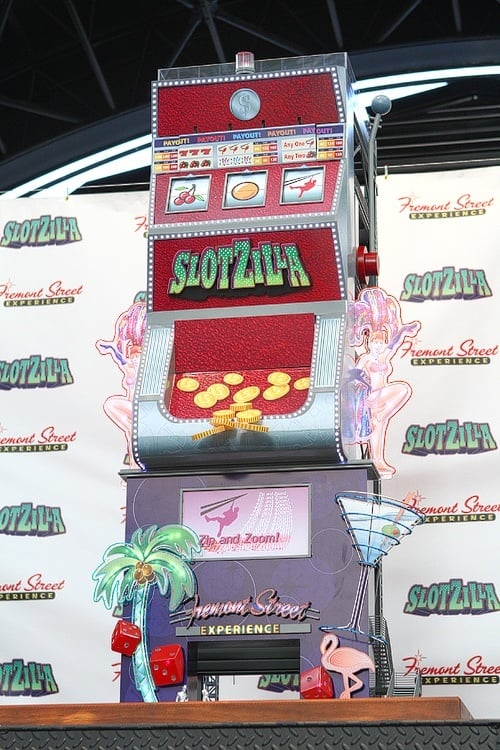 Tickets are expected to be $20 for the lower level, and $30 for the Zoomline. Take a look at SlotZilla's landing platforms, also in the works.
More updates to come! See more news about the SlotZilla Zipline in downtown Las Vegas.