Six Random Things at the Plaza in Downtown Las Vegas
You never know what you'll trip over if you just visit a Las Vegas hotel and roam. Here are six random discoveries at the Plaza Las Vegas, downtown.
1. The Beer Garden Nears
It's been slow, but actual progress is being made in the hotel's new Bier Garten. That's Beer Garden if you're not on the metric system.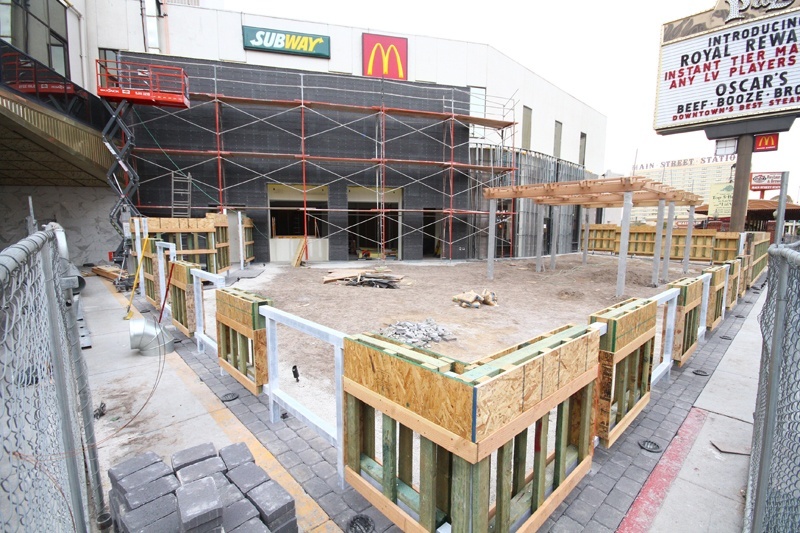 It was previously announced the Bier Garten at the Plaza would open mid-November. Unless they have a time machine, that's no longer accurate. Let's just stick with "soon."
2. A New Retail Store
Gigi's Cupcakes closed at the Plaza back in August, and during our last visit, it was pretty barren in the Gigi's space. However, we did note a display bearing Louie Anderson merchandise (the comedian headlines at the hotel), so we're thinking the hotel might use this space as a gift shop of some kind. We should've bought more cupcakes.

3. The Plaza Wedding Chapel
Hell, we were surprised, too. The Plaza has a wedding chapel, and it doesn't look half bad. We'd having a wedding there. If we accidentally ingested a hallucinogenic plant and lost our mind. Which is not a reflection on the Plaza's wedding chapel, at all.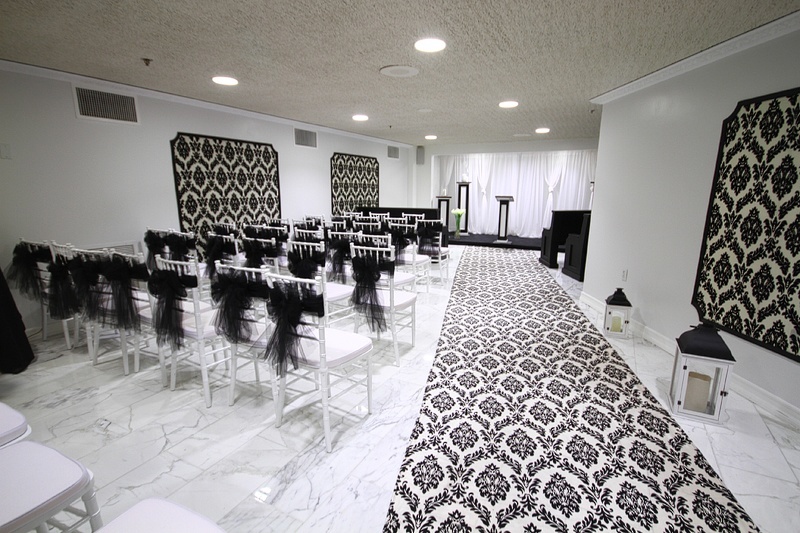 4. Royal Rewards
If you haven't been to the Plaza in awhile, the Royal Rewards loyalty program may be new. The casino cleverly uses playing cards to denote the various tiers in its loyalty club, which makes us wonder why nobody's thought of that before.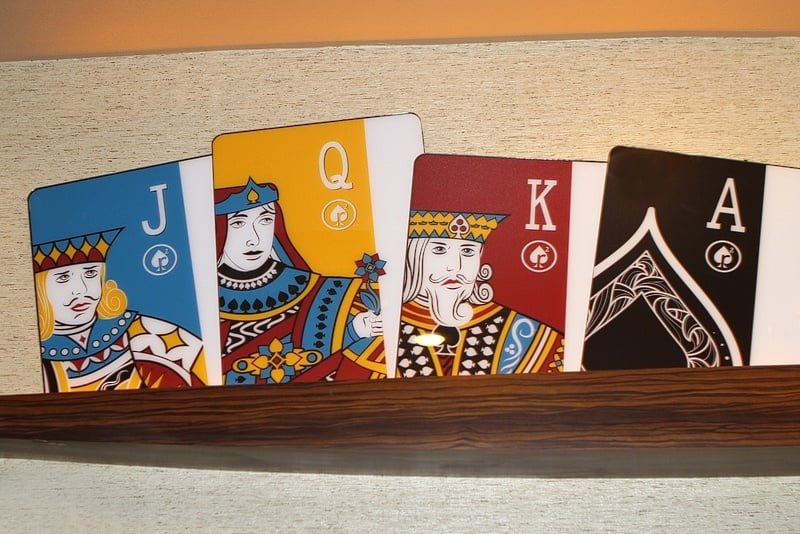 Royal Rewards was launched in July, 2013. Read more.
5. Free Cashy-Cash
Speaking of Royal Rewards, club members have a shot at winning free stuff each Saturday. "Up to $10,000," of course, is casino marketing slang for, "Probably not $10,000, but stranger things have happened."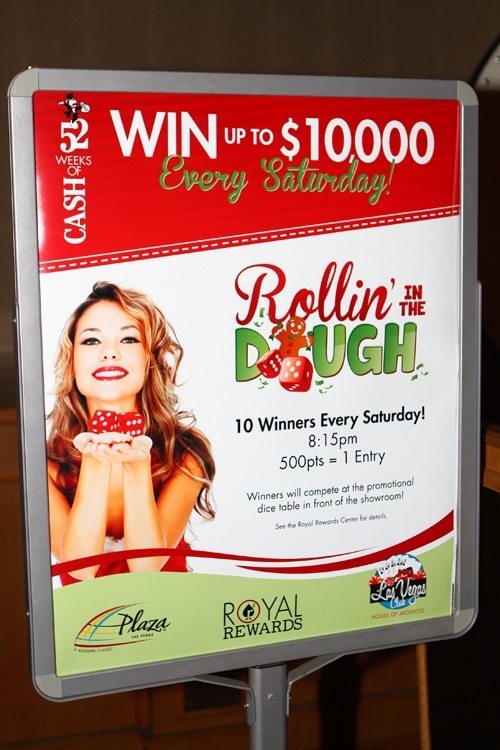 In this promotion, qualifying members get to roll five dice, and the total of the dice determines what you win. If the sum of your five dice equal five (a one on each of the dice) or 30 (a six on each of the dice), you get the ten grand. So, yeah, don't hold your breath.
6. Video Poker Cha-Ching
Heck, yeah, we play video poker. It's blog research, and sometimes it pays off. Thanks, Plaza! You know we'll be back soon to get more.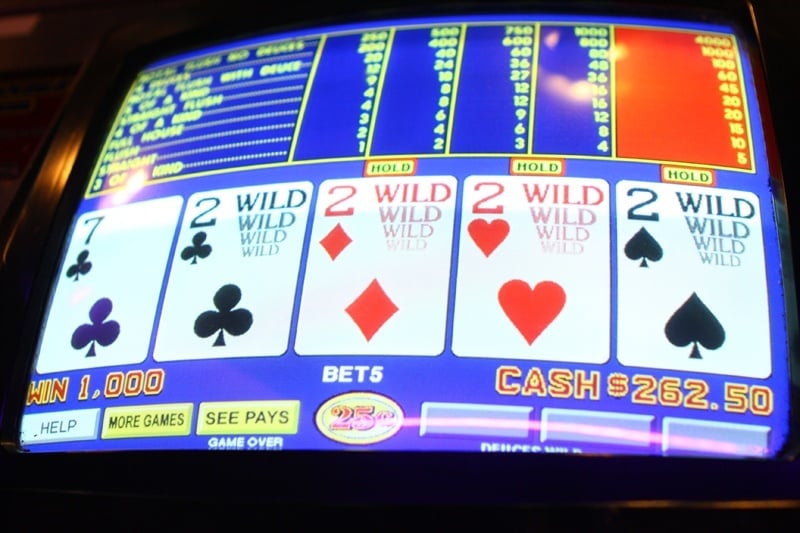 The Plaza is one of our favorite places to stay downtown, and we're pretty sure they'd be happy to have you. If you hit a video poker jackpot, our usual commission applies, naturally.