Even More Ridiculous Las Vegas Casino Photos Sure to Lead to Crushing Disappointment
When we did our first two installments of disturbing casino marketing photos, we secretly hoped Las Vegas casino marketers would take a step back, re-evaluate their tactics and change for the better. Our hopes, of course, have been dashed, and in spectacular fashion.
Las Vegas advertising photos are as absurd, stilted and WTF as ever. Here, then, is our latest collection of ridiculous photos sure to lead to crushing disappointment.
1. Cabo Wabo Cantina
Let's kick this adventure off with some fun from the Cabo Wabo Cantina, home to frosty beverages, an over-abundance of attractive women and the insidious CNF charge.

2. Downtown Grand
Downtown Grand has had its fair share of challenges, but you'd never know it from the sweet cluster of fake, mixed-denomination chips in front of these players. Somebody may need a dealer refresher course.

3. Excalibur Sports Book
If there's one thing you want in your sports book advertising still, it's a scientifically determined racial mix. Don't let that distract you from the fact this group of people has never, nor will ever, enter an actual Las Vegas sports book.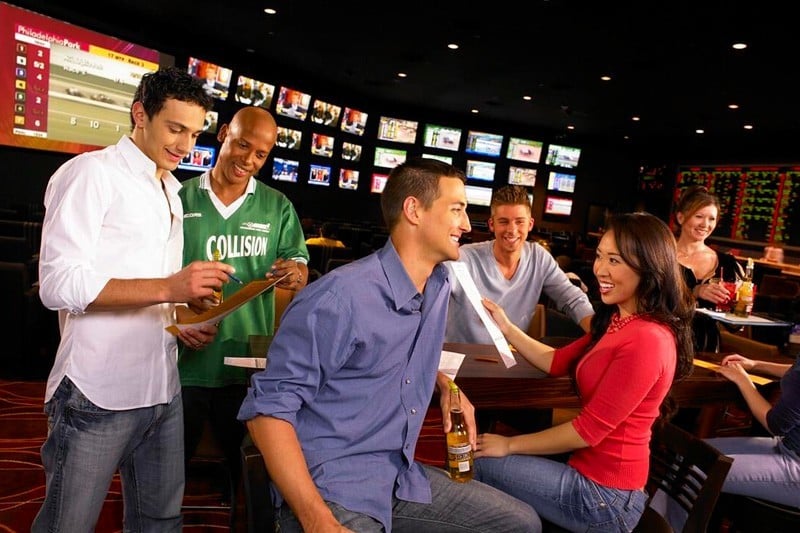 4. Hard Rock Center Bar
Oops. Somebody didn't get the diversity memo! This is easily one of the most bizarre ads in our collection. Someone may have actually captured the exact moment when laughter turns into demonic possession.

5. High Roller Ferris Wheel
What could be more exciting than a party atop the world's tallest Ferris wheel? Partying with a group of highly-paid, professionally-styled models, that's what.

6. Public House at Luxor
You can always find groups of good-looking, culturally diverse friends laughing hysterically at something in Las Vegas!

7. Matt Goss
Matt Goss, headliner at Caesars Palace, is a good-looking guy. We've met him, we've photographed him. Which makes it all the more alarming that somewhere along the way, somebody got ahold of his photo and turned him into a mutant.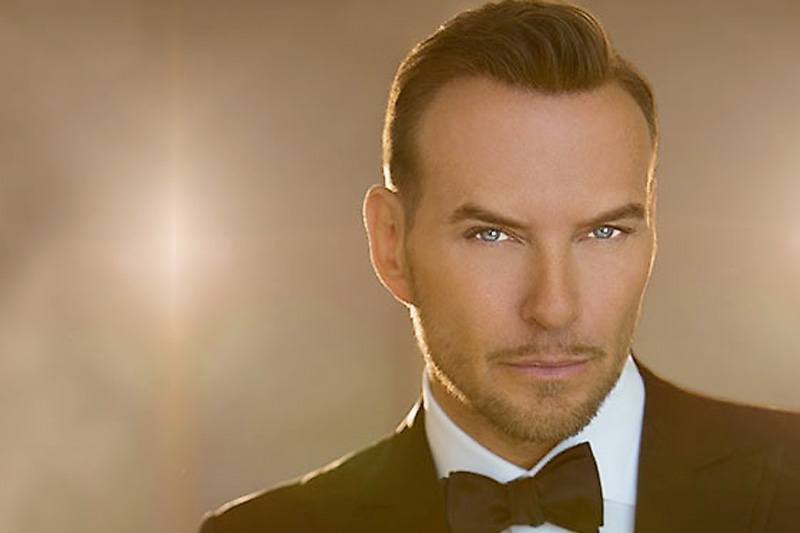 8. Monte Carlo Buffet
Pristine food (at a buffet, no less), pristine people, pristine decor. No way you'll be disappointed when you show up here. Just be pristine.

9. Palms Spa
Speaking of great physiques, check out the hard bodies at the Palms spa. Just hanging out, in some sort of coed alternate universe, in high heels and bikinis.

10. Stratosphere Level 107 Lounge
Look, it's tough to make fun of one of our favorite lounges in Las Vegas, but fun we will. Just so forced and awkward and unrealistic. In Vegas, that's usually reserved for nightclubs.

Thanks to all these Las Vegas casinos for providing an ongoing source of amusement. We just hope they don't actually think we're buying what these photos are selling. It's not 1975, and nobody's falling for the fakery, the food styling or the Photoshop. It's time to get real. Or at least as real as it gets in Las Vegas.