Las Vegas Club Casino Closes August 19, But It's Sort of Already Closed
The Las Vegas Club in downtown Las Vegas will close at midnight on Aug. 19, 2015.
News of the closure day and time comes after it was announced last week the casino has been sold to Derek and Greg Stevens, owners of The D Las Vegas and Golden Gate. (Until recently, the Stevens brothers were majority owners of Golden Gate, but now own it entirely.)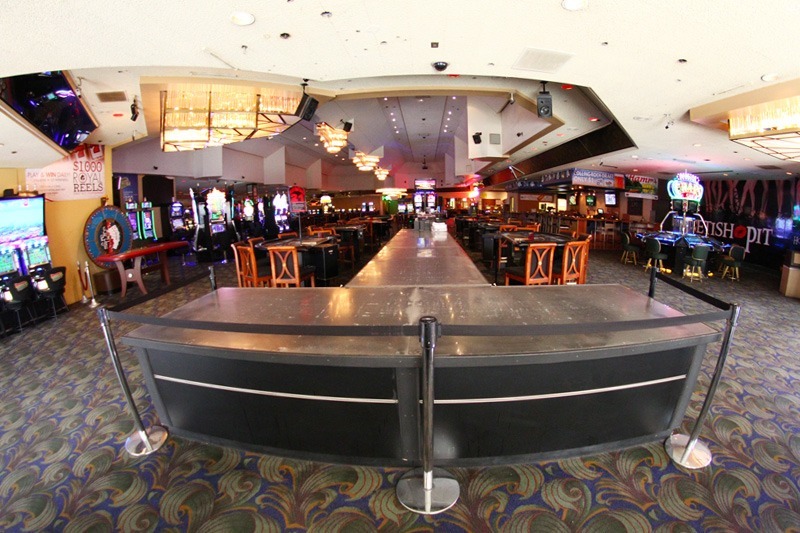 The Las Vegas Club's rooms and restaurants have been closed for some time.
Now, the casino has shut down its table games and cocktail service, including its casino bar. In effect, the casino has closed before it's officially closed, although the Las Vegas Club will apparently have its slot machines and casino cage operating until the bitter end.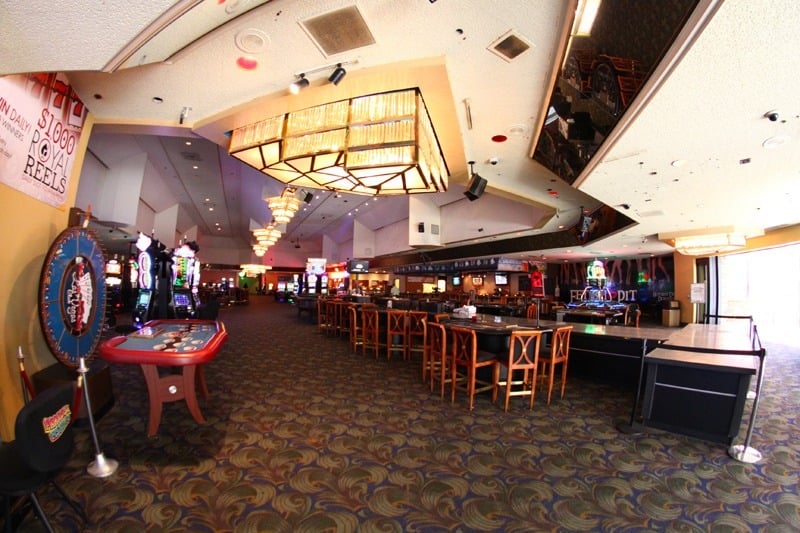 Once the casino closes, the new owners are expected to do an extensive assessment of the Las Vegas Club's structures, including its hotel towers.
A major overhaul is anticipated and the hotel-casino, including a name and a party pit called the Vital Vixen Party Pit. Unless that last part is just wishful thinking.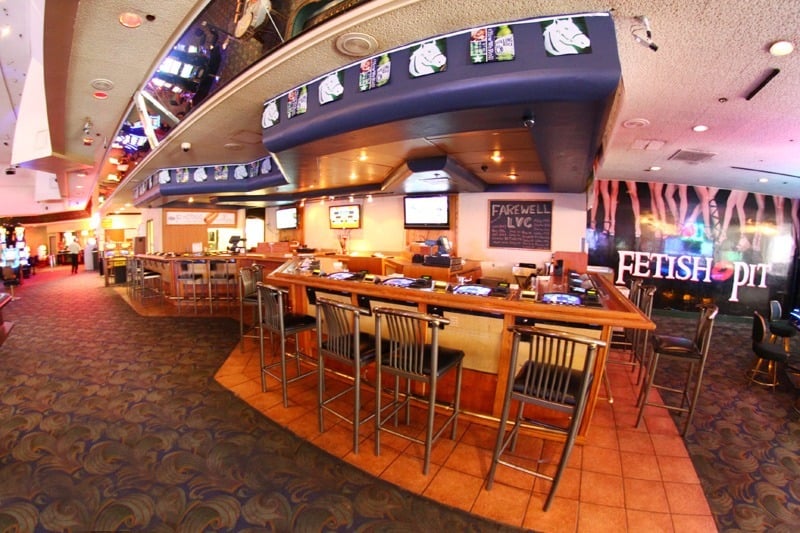 The relatively unexpected sale and quick closure of Las Vegas Club means those who may have fond memories of the casino won't be able to take part in a time-honored tradition, gathering for a final round of drinks and a final spin of the dice. Or whatever you do with those things.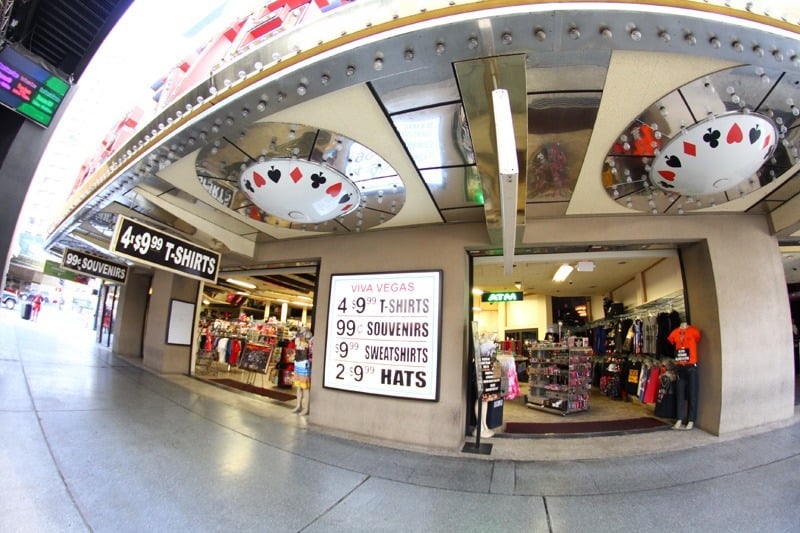 There's a chance visitors will gather at the casino's outdoor bar (pictured below) leading up to the closure, but it's unlikely the scene will be even remotely like the closing days of casinos like Riviera (we were there), Bill's Gamblin' Hall (we were there), O'Sheas (we were there) or Sahara (we can't be everywhere).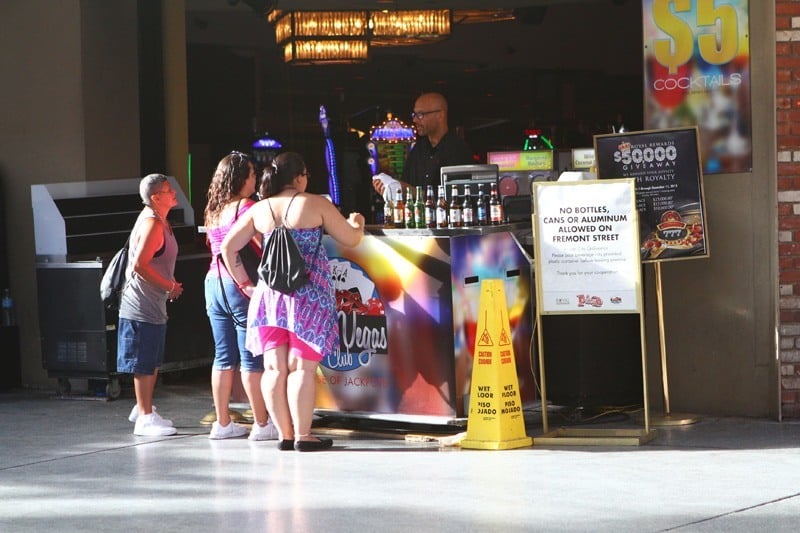 We took what is possibly our last stroll through the Las Vegas Club, and as with any casino closing, we got a little weepy remembering great times with friends and dealers and bartenders at the once-lively downtown fixture.
Here's some video of the Las Vegas Club for posterity.
Enjoy some photos from the final days of Las Vegas Club. And if you get weepy on your keyboard or mobile device (unlikely but possible), we are not legally responsible for any damage.
Las Vegas Club Casino Closes