Downtown Grand Hotel-Casino Will Announce It's Up for Sale
Just when you thought the Las Vegas casino landscape couldn't get any wilder, we're hearing the Downtown Grand is set to announce it's up for sale.
Downtown Grand will begin seeking new ownership within a week. It's not known if the resort will remain open during the process of finding a new owner.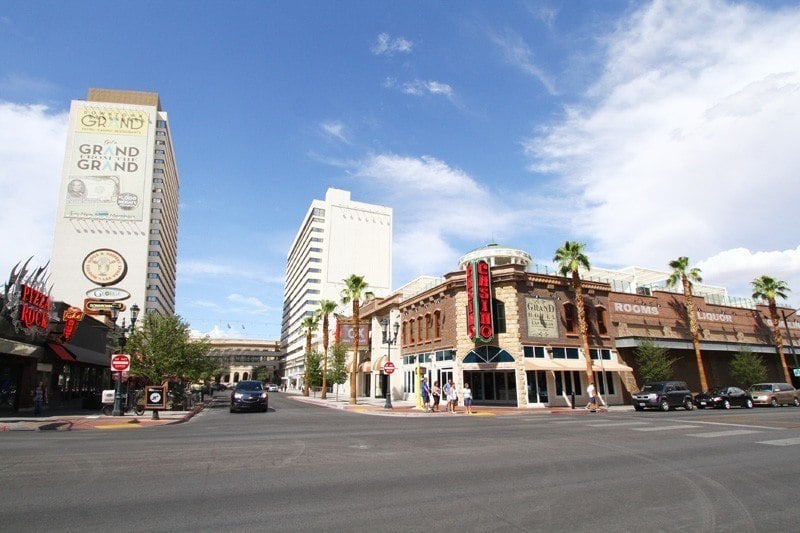 Downtown Grand is owned by CIM Group and operated by Fifth Street Gaming, and was formerly the the Lady Luck, a hotel once described as a "carcass" by former Las Vegas Mayor Oscar Goodman.
The Lady Luck originally opened in 1964, it closed in 2006. The hotel's transformation from Lady Luck to Downtown Grand cost about $100 million.
Downtown Grand has 650 rooms and 25,000-square-feet of casino space.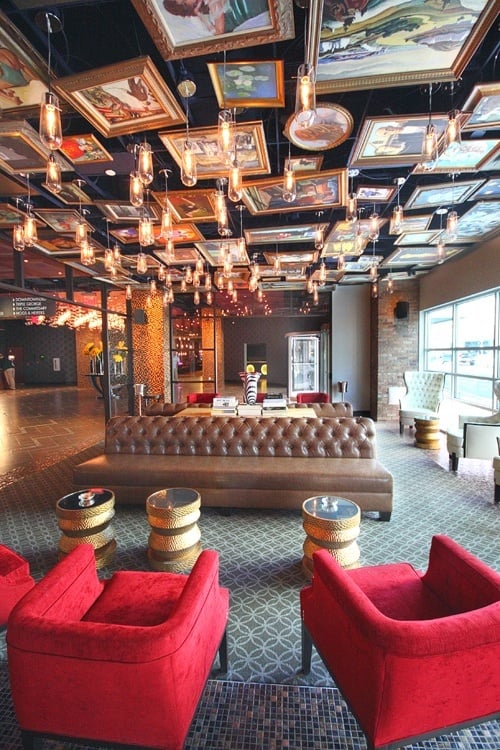 The resort is part of Downtown3rd, a district which includes Pizza Rock (the best pizza in Las Vegas), Triple George (the best chicken parm in Las Vegas) Grill and Hogs & Heifers Saloon (the best place to take off your bra in Las Vegas).
Downtown Grand is located a block north of Fremont Street Experience, where we hold a day job in marketing. (Downtown Grand is not a member property of Fremont Street Experience.)
While Downtown Grand has received praise for its rooms, dining offerings and pool deck (see below), it's struggled financially since it opened on Oct. 27, 2013.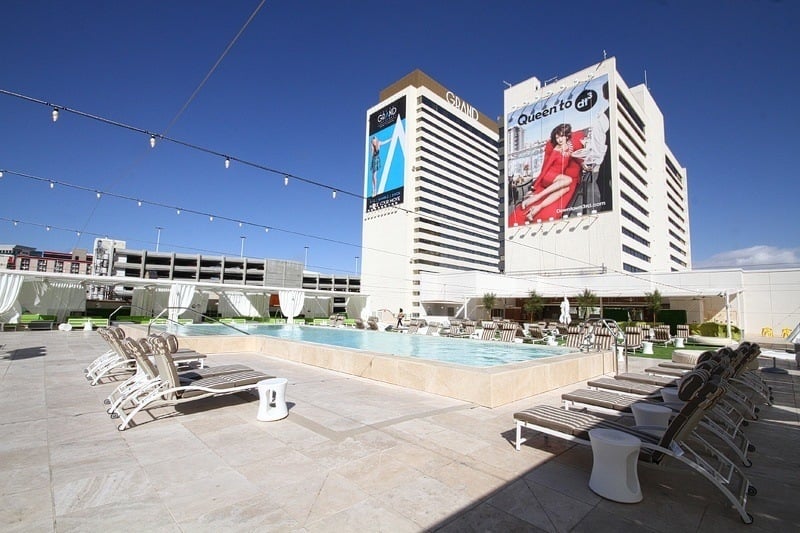 The hotel's Asian restaurant, Red Mansion, and its Spread Deli closed in mid-July 2014. The once-popular Mob Bar, previously across the street at Triple George, was also shuttered. It was the dueling pianos. It's always the dueling pianos.
The hotel's Ninth Island shaved ice bar was also a casualty of lagging business. The hotel's promising and over-hyped street dice game crapped out early on.
Downtown Grand's casino has been an especially difficult challenge. Casino management has made great strides in recent months, with better video poker pay tables and intensified outreach to locals, but the resort being put up for sale appears to mean those efforts have failed to meet expectations.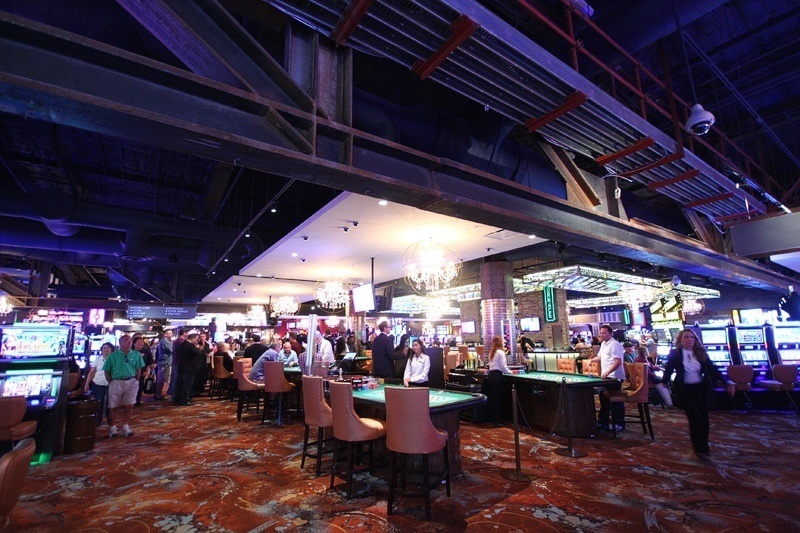 It remains to be seen who might be interested in purchasing Downtown Grand, and if the owners can recoup their substantial investment. That's unlikely, as the Lady Luck cost about $100 million, and another $100 million was put into overhauling the resort. It's likely CIM Group has decided the bleeding needs to stop, even if the company is likely to take a painful hit.
The sad part is Downtown Grand has huge potential, but hasn't been able to put all the pieces together to succeed in a challenging location.
More news to come!
Update (8/20): Changes at Downtown Grand in preparation for finding a potential buyer have been dramatic in recent weeks. Downtown Grand has taken significant steps to reduce labor and other costs, including laying off dozens of dealers, housekeepers and others, as well as reducing the hours of other employees.
Perhaps the most surprising change has been limiting table game hours. Downtown Grand's table games are not operating only from noon to 2:00 a.m. on weekends and 2:00 p.m. to 2:00 a.m. on weekdays. Astonishing in a 24-7 town.
There have also been rumors Downtown Grand has removed a significant number of slot machines from its casino floor. Word has it this is to lower the gaming taxes paid, as well as concentrating play on a smaller number of machines to increase the amount of play on those remaining machines.
Anecdotally, since our favorite Top Dollar machine was recently relocated, we have yet to get a Top Dollar bonus after multiple visits. Unprecedented. So, we're saying the motherboard was swapped out and the machine was tightened up significantly. Share your experience, please.
Update (8/23): A new round of rumors suggest Downtown Grand may close as it seeks new ownership. Read more. Rumored layoffs now number in the range of 80 employees being given their walking papers.
Insiders confirm it's official: Downtown Grand is being shopped with potential new owners. A sale is hoped for by the end of 2015. The asking price is about what you might expect, but CIM Group is going to take a massive hit.
Interesting times at Downtown Grand!