Riviera Las Vegas Will Close May 4 to Make Way for Convention Center Expansion
It's official-official. The Riviera Las Vegas sale to the Las Vegas Convention and Visitors Authority (LVCVA) is happening, and the once-iconic hotel will close May 4, 2015 at noon.
The final nail in Riviera's coffin came Feb. 20, 2015, when the LVCVA board voted unanimously to approve the $182.5 million purchase as part of a $2.3 billion expansion to the Las Vegas Convention Center, we yawned.
The LVCVA has released a rendering of what the Riviera site will look like in the not-too-distant future. Behold the gateway to the gambling-free Las Vegas Global Business District.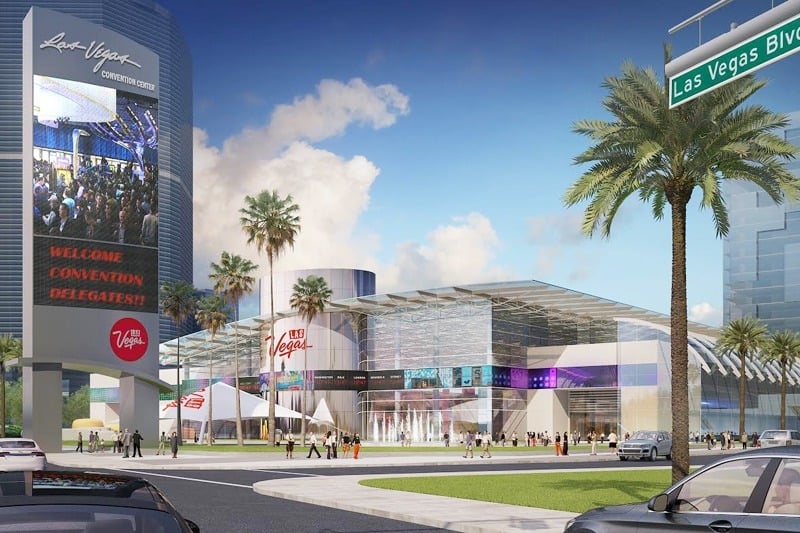 The Las Vegas Global Business District is expected to be take between five and eight years to complete.
The project will have two phases, both of which are sort of "meh" unless you manufacture concrete or automotive aftermarket products. Read the official announcement from the LVCVA, including lots of quotes from officials they never actually said.
The LVCVA was kind enough to provide an overhead view of the existing convention center footprint, and how the Riviera Las Vegas land fits into the Las Vegas Global Business District puzzle.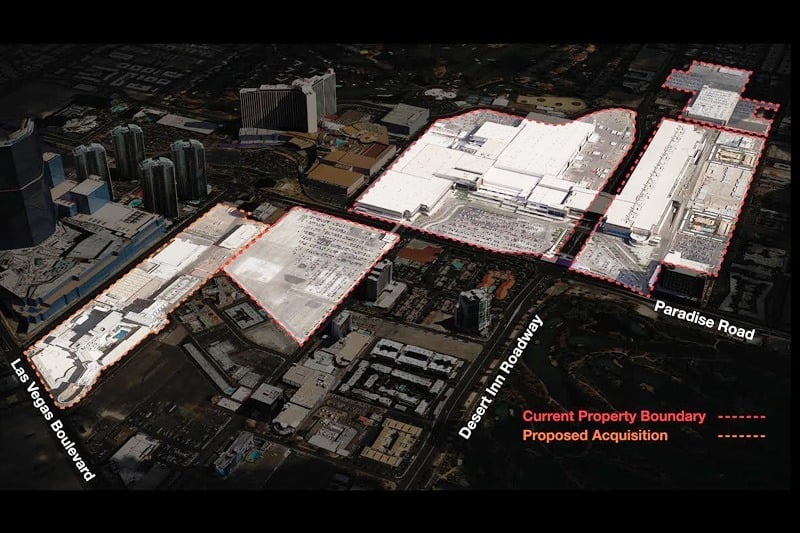 When complete, the Las Vegas Global Business District will be massive, so people-movers will be working overtime taking convention-goers from one end of the site to the other.
Oddly, when our news of the Riviera sale broke, people seemed more concerned with the fate of the hotel's "Crazy Girls" bronze statue than the hotel itself. Word is the ass-centric statue is owned by Norbert Aleman, producer of the show. Norbert says the statue will go wherever the show goes, and claims to be in talks with three other Las Vegas hotels to relocate the show. Of course, that could just be a producer's optimism, and it's just as likely "Crazy Girls" will never re-open at another location. Such is Vegas.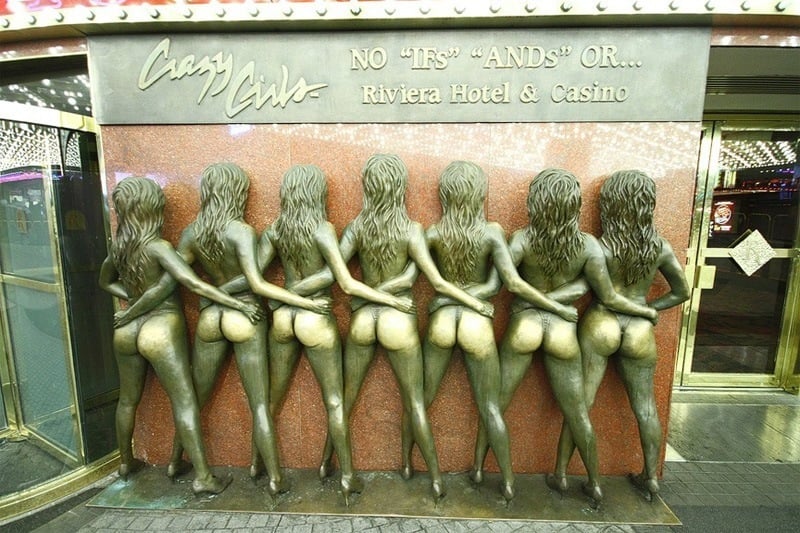 Beyond the bronzed beauties at The Riv, lots of groups who hold their events anually at Riviera will now have to scramble to find other locations for their events. The World Series of Beer Pong will have to bounce to another hotel, and the International Chess Festival was scheduled for June 18-21, 2015. Pawned!
Rollercon, a roller derby convention was scheduled July 22–26, 2015. The American Poolplayers Association National team championships were also slated for the Riviera in August. The American Naturopathic Medical Association's convention from Aug. 28-30 is also out of luck.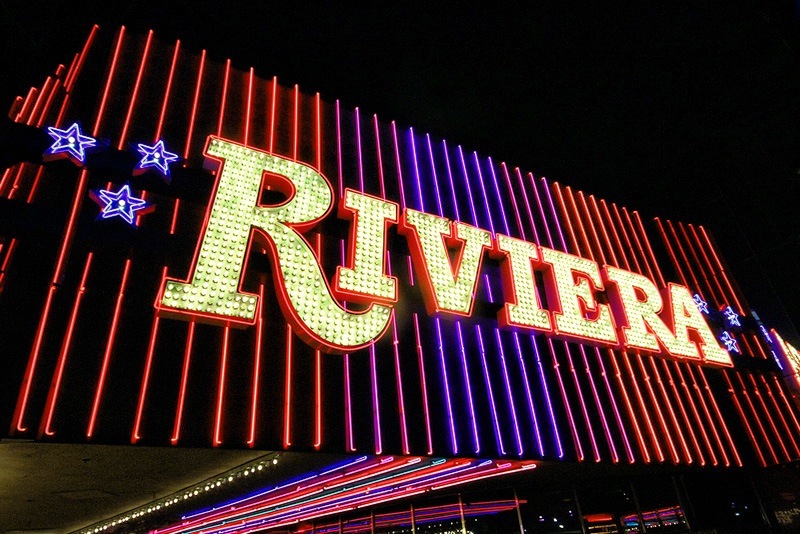 We trust all these events will find other homes, and look forward to saying farewell to The Riv in person soon. We had some great times at The Riv, but progress is progress, and we're always up for some Vegas newness, even if it means the loss of a Strip institution.
Oh, and most conventions have booth babes, so it all sort of evens out in the end.